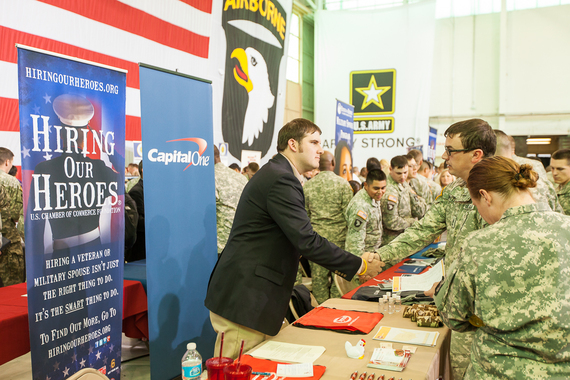 Ever since I received the Medal of Honor, I have made it my mission to help my fellow veterans make the same difficult transition I had to make from service member to civilian. In doing so, I have had the chance to travel across the country and meet with everyone from politicians to CEOs. And my message to them is always the same: a stable job can make a world of difference for a veteran and his or her family, but it can also bring a world of change to your business and community.
I explain to business owners that the same things that push our military to be the best fighting force in the world are the same things that will push your company to the next level. Whether you lead a big corporation or a small franchise, your success is directly tied to the people you hire. So why not hire the best? I guarantee you will not regret employing a veteran. And don't just stop with hiring vets, but make sure you invest in them. Give them the tools they need and goals, and just watch them surpass your expectations.
I know this because I saw it happen every day in the Marine Corps -- leaders building strong teams, challenging and caring for the men and women under them. Then those same men and women turning around to lead their own teams. Corporations pay a lot of money to send their employees to team building seminars and leadership workshops, but the military already provides that training for our service members. I can honestly say that the teamwork and leadership skills I learned as a Marine have helped me succeed in the civilian business world. There are some incredible companies out there that recognize this and are reaping the rewards as a result.
Companies like Capital One and USAA are not just talking the talk. They are out there making and meeting hiring commitments to our service members. In the last two years, Capital One has hired more than 1,500 veterans and military spouses into its ranks, and one out of every four new hires at USAA is a veteran or military spouse. The impact these veterans and military spouses are having on these companies is undeniable, which explains why neither company is slowing down their military hiring.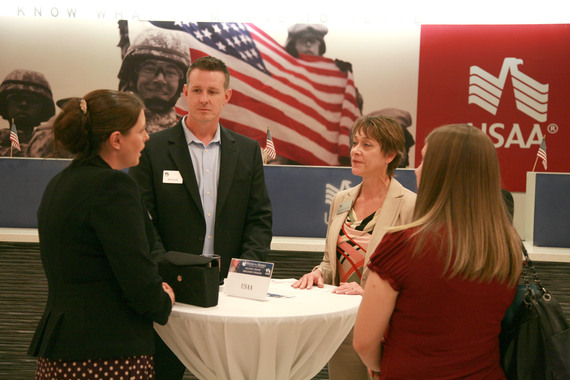 On the other hand, maybe you're a small business owner like me. Even if you don't have the HR department or budgets that these larger corporations enjoy, there are tools out there to help level the playing field for you. One resource that I worked with Toyota and Hiring Our Heroes to build is called the Personal Branding Resume Engine, a tool that helps veterans build HR-friendly resumes and share them with employers for free. It took me five minutes to sign up as an employer, and once I was vetted, I gained access to thousands of veteran and military spouse resumes that I didn't have access to before. To the 4,000 employers who have already registered to use the Resume Engine, I say good job. As owners of businesses large and small, we all have a responsibility to give veterans and military spouses a fair shot at employment.
The lessons in leadership I learned in the Marine Corps have stuck with me long after I hung up my uniform, and they continue to guide my work to this day. Finding the best people and getting them on your side is rule number one in business, and trust me, you won't find someone better than a veteran.