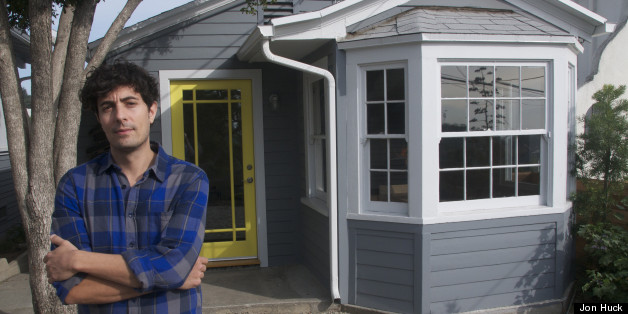 In October of 2011, my wife and I put in an offer on a fixer-upper in Los Angeles, and despite an ominous Tarot card reading in which we were emphatically warned not to buy the house, we bought it anyway -- only to discover through the arduous renovation process that there were irreparable cracks in the foundation of our relationship. Rather than the two of us creating our first home together, I ended up rebuilding and redoing the property alone, an undertaking in which I was convinced I'd fail. Though it was at times pretty miserable, the experience ultimately turned out to be both immensely fulfilling and deeply therapeutic.

What happens when the one thing that is supposed to make you feel secure in the world upends your world? For me it was a gut renovation in the painful sense, but I came out of it an adult, and a true owner of my home. A story I wrote about the process appeared in the New York Times Home & Garden section on April 10, 2013.
Click through the slideshow below for before-and-after photos and to learn more about how the renovation process helped me get through the divorce.
PHOTO GALLERY
Inside My Renovated Home