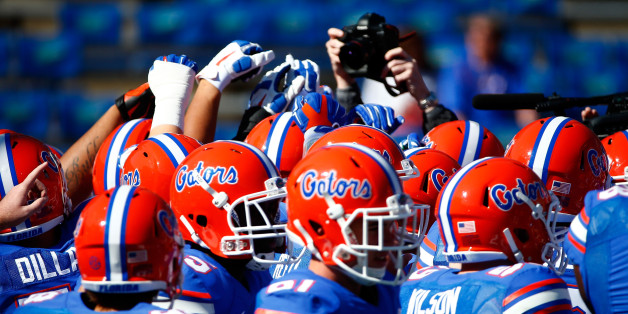 In some collegiate football programs, finishing at or above .500 is considered a success. Unfortunately for head coach Will Muschamp, the University of Florida is not one of those places. Going 27-20 overall and 17-15 in the Southeastern Conference during his tenure, Florida parted ways with their coach shortly after its sixth home loss in its last eight games in Gainsville. Known as a defensive expert after spending time as defensive coordinator at top programs like LSU, Auburn, and Texas, Muschamp becomes the latest coordinator-turned-head-coach project who turned out as a flop. Florida maintains a championship or bust mentality. Their fans, the university, and its players all assume that philosophy. Now they need to find a coach who will espouse that attitude and culture right away.
Here are three candidates who would be a great fit for the job, which I consider a top five job in all of college football. These are coaches with demonstrated success at the head coaching level who would be able to come in and take this squad to the next level in terms of both recruiting and on-field production. Athletic director Jeremy Foley should definitely give these guys a call...
Candidate One: Bob Stoops (Oklahoma HC)
The Oklahoma Sooners and Stoops have been joined at the hip for the last 16 seasons. He has had a lot of success there, but is it time for a change? Would the lure of being able to coach against his brother Mark once a year (he's the head coach at Kentucky) also be a factor? Stoops is certainly a long shot for this job, but Foley should definitely give him a call, as he would be able to not only bring his on-field success to the program, but also an extremely powerful recruiting ability as well. It doesn't hurt to mention that Stoops was also a Florida assistant coach back in the day. They often say, "if it ain't broke, don't fix it". However, who knows, Stoops might be open to a change.
Candidate Two: Mack Brown (Former Texas HC)
Muschamp had famously jumped ship from Texas after being tabbed Brown's successor to the head coaching job there. How ironic would it be if Brown took over for Muschamp at Florida? The career numbers for Brown are certainly there, as he went 238-117-1 (.670) overall in 29 seasons as a collegiate head coach. He appeared in 21 bowls in those seasons (seventh all-time in NCAA history), and won 13 of them, had nine seasons of 10-plus victories, and won a national championship in 2005 with Texas. While things didn't end particularly pretty with the Longhorns, Brown consistently attracted top talent and maintained a winning culture while at the helm of perhaps the biggest football program in the entire NCAA. Brown would be a no-brainer, should he decide to return to coaching.
Candidate Three: Mark Hudspeth (Louisiana-Lafayette HC)
While Louisiana-Lafayette is certainly not a big-name school, part of being a talented head coach is making the best of your situation. Hudspeth is 34-15 in four years at the helm of the Ragin' Cajuns' program and has the team on its way to reaching a bowl game for the fourth straight season. Previously, he spent two years as an assistant coach at Mississippi State, and before that he went 66-21 from 2002-2008 at North Alabama. In other words, all he does is win, and his ability to attract talent while playing in a non-Power 5 conference has been impressive, to say the least. With the resources at Florida, it would be very interesting to see what Hudspeth could accomplish. It's also worth noting that he's three-for-three in bowl game victories.
Any of these three candidates would be a nice fit due to their demonstrated ability to win and put together solid programs. Who do you think would be the best fit?
Head over to Tradesports.com to join daily fantasy sports prediction contests, including college football!