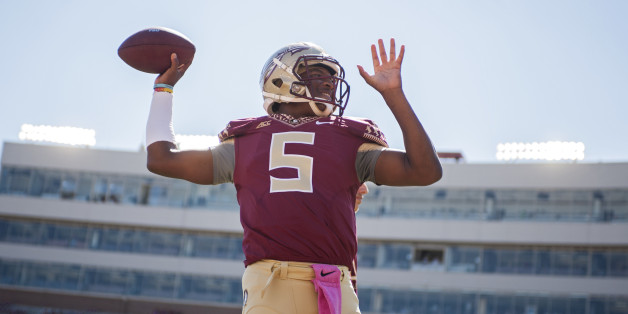 As a country, we go through phases, or fads. When I was a kid, if you weren't riding around on a Razor scooter, you hadn't appropriately lived life. You were truly missing out if you didn't experience the exhilaration and mystery of opening a deck of Pokemon cards, hoping to land a Charizard, or at least a holographic. (Good news, I collected all 150 original Pokemon... a feat I will cherish forever... and that I will always be reminded of by my mother, who bought me all the packs).
Ant farms, drive-in movie theaters, fallout shelters, hula hoops, jumping beans, water beds... all fads. Fads sweep a nation. They fully capture our attention and are the epitome of "cool" or "funny." Planking, hashtagging, "Aaron Hernandezing"... all recent fads that come to mind. They come and go. #Facts.
As sports fans, we go through periods and phases in which we rally with a player or team, shower them with our admiration to an extreme... and when all the hype dies down, the fad ends, and we move to our next target.
LeBron James' free agency periods, "Linsanity," Tim Tebow's career and Johnny Football's every move have been discussed at painful length on all major sports platforms. LeBron James lived in Cleveland, would he go back? How would he feel? How would his family feel? How would his teammates feel? How would players around the league feel? How would Cavs fans feel? Let's interview some Cavs fans. How would Heat fans feel? Let's interview some Heat fans? Oh my, LeBron sold his house! What does that mean?
Those are the types of soap opera-ish questions that come along with the territory and love affair we all had with LeBron's potential departure and return to Cleveland. We don't hear much of Jeremy Lin, Tim Tebow, or Johnny Football anymore, as we have moved on from them for the time being.
We all fell in love with Jameis Winston on September 2, 2013 (the first game of last season). As the Florida State Seminoles just finished up training camp, Winston was tabbed the opening game starter, barely beating out his opponents in the battle for first-string quarterback. He finished his first career start with mind-boggling numbers, going 25-27 for 356 passing yards, four touchdowns and zero interceptions. He also rushed for a touchdown.
From then on, week in and week out, he continued to perform, finishing the season with 44 total touchdowns (40 passing, 4 rushing), accumulating 4,057 yards through the air, en route to winning the Heisman Trophy and NCAA Championship.
However, that Heisman and the entire Florida State season was almost threatened by serious allegations of rape brought upon by an accuser reportedly as far back as January 2013 from an alleged sexual assault taking place in December 2012. Winston was never officially charged with any wrongdoing, and many believe a cover-up occurred.
Disciplinary hearings are now in motion for Winston, but it appears as though the hearings will be drawn out past the football season, which is a convenient coincidence. Hopefully the full legal process will be played out until the three-year mark hits after the accuser's allegations were filed (which is an astounding and despicable amount of time, in my opinion).
Then, he inexplicably stole crab legs from a Publix grocery store in the offseason. Yep, crab legs.
Earlier this season, he was suspended for the entire game against Clemson for getting up on top of a table outside the Florida State Student Union, where he yelled an obscene phrase. If you're curious, head over to Twitter and you can find out what he said. The public outrage at this was warranted, as it was reportedly a derogatory sexual phrase towards women, which certainly wasn't a well-thought-out decision for someone fighting rape allegations.
To add, the NCAA is now looking into autographs Winston signed, as he was linked to the same autograph dealer that the now indefinitely-suspended Georgia running back Todd Gurley dealt with. My guess: nothing will happen as a result of the investigation.
What will be next?
In other words, parents... this is not a guy you want your kids looking up to. It's also someone who keeps making boneheaded decisions without learning from them, which is troubling for his future.
His performance on the field this season has also taken a bit of a hit. Coming into the season with lofty expectations on the field, Winston has thrown 11 touchdowns and five interceptions in five games played, as his quarterback rating is 159.5 compared to 184.8 last season. This lack in superior production has led to his 2015 Heisman stock on Tradesports.com dropping from as high as 28% all the way down to 2%, where it currently sits, as you can see on the graph below.

If you were the general manager or coach of an NFL team in charge of personnel decisions, especially due to current events, why would you ever take the risk of drafting Winston? I certainly wouldn't. Who could possibly trust the guy?
"Famous Jameis" got famous for all the right reasons (on-field production), but has stayed famous for all the wrong ones (the off-field debacles).
Dan Karpuc is Director of Content attradesports.com.