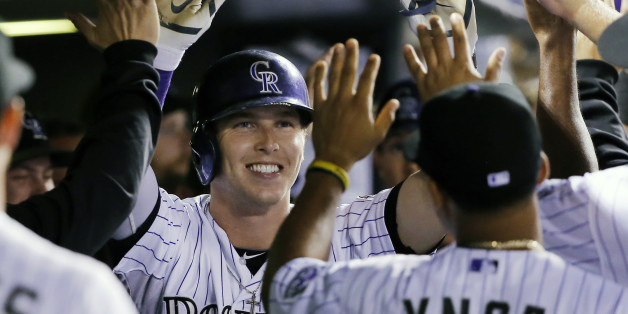 How odd would it be to be the best offensive team but also the worst pitching team? Well... this year's Colorado Rockies have pretty much been just that.
The Rockies are third in the entire MLB in runs scored (700), second in hits (1,442), fourth in doubles (283), third in triples (38), second in home runs (173), first in total bases (2,320), second in batting average (.275), and first in slugging percentage (.442).
Justin Morneau, Corey Dickerson, Drew Stubbs, Nolan Arenado and Charlie Blackmon have impressively carried the load, as Troy Tulowitzki has missed around half the season and Carlos Gonzalez has missed a little more than half the season due to injury.
But, they're also 61-91, which is the second-worst record in the entire MLB.
Huh?
How can that be? As most of the time, the answer lies in pitching. And the Rockies are the absolute worst in that category, ranking dead-last in ERA (4.88). This is 0.25 higher than any other team in the entire MLB, as they have given up 728 earned runs, 39 more runs than any other team. They're also second-worst in strikeouts and batting average against.
That'll account for the awful record.
Jorge De La Rosa has been the best pitcher on the club, as he has gone 14-11 with a 4.14 ERA. His 14 wins are the most by 8 wins over any other pitcher on the club. His 178.1 innings pitched are approximately 40 innings more than any pitcher on the team and his 132 strikeouts are 35 more than any other pitcher on the club. To put that into context, De La Rosa's innings pitched ranks 54th in the league and strikeouts rank 70th in the league.
Pitching-wise, at least the team hasn't pitched as bad as in 2012, when they had a league-high 5.22 ERA on the season. However, there's still time to worsen it before the season ends, of course.
It's not often that a team 30 games under .500 will be among the best offensive clubs in baseball, but the 2014 Colorado Rockies have been.
Check out Tradesports.com to day trade sports stocks and follow @TradesportsUS.