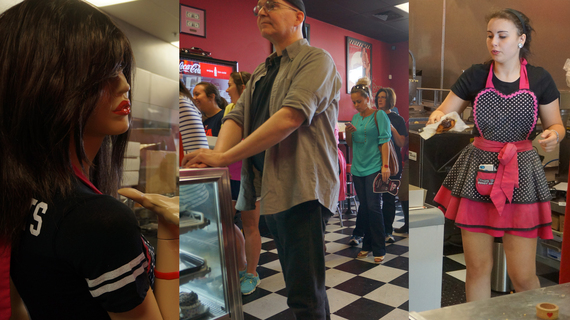 Customers came from three states and the District of Columbia Sep. 14, 2014 to support Naughty Girl's Donuts after the high school student-operated Front Royal, Va. bakery was attacked by a small group of religious extremists for their name, inspired by 1950's era pin-up girls and the decadence of their fancy home-made donuts.
Visit Naughty Girls Donut Shop or their Facebook page.
Photos from the chaotic (and delicious) day at http://WarrenCountyVa.com, keyword "DONUTS".