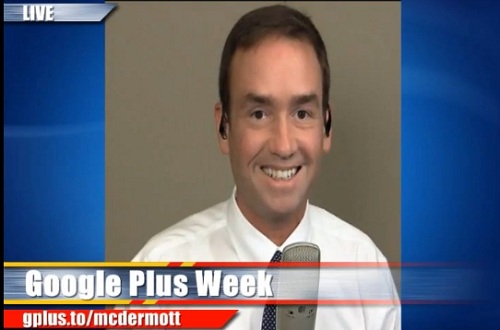 This week marked a move to our new rural Virginia TV studio which was visited by a 300-400 lb. black bear about 30 minutes before taping. (We didn't ask if he was sent from Wall Street to opine on the Google-Motorola Mobility purchase.)
My guest co-host "Prisoner" and I discussed the charge that Facebook was censoring some Google plus posts.
The controversial Google Plus naming policies were a hot topic as usual as were the recently added games.
More celebrities are getting their profiles on Plus and some are being verified, ala Twitter.
More topics are available on our publicly editable cheat sheet.
You can watch all of the Google Plus Week episodes here on Huffington Post and my other show on the day's news McDermott Report on YouTube.
Both shows run live at 8 p.m. Eastern time on Justin.TV.