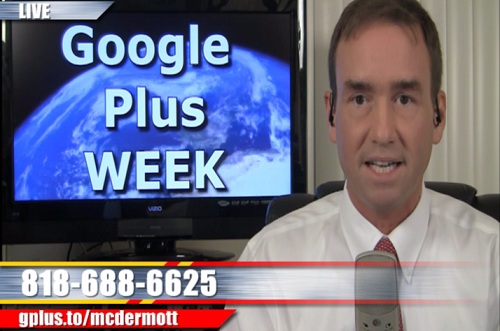 As an experiment, I covered the lockdown following a reported gunman at nearby Virginia Tech Aug. 4 exclusively on Google Plus, the world's newest social network. There were definite pros and cons versus getting information out via Twitter, Facebook and my traditional newspaper websites.
In this week's Google Plus Week, I discuss how Google Plus performed during that initially scary period when those of us who cover Virginia thought, "Oh no. Not again," as thoughts of the awful 2007 massacre at the school returned to my head.
Other topics in this episode:
I had a conversation with Google Plus Hangout engineer Denny Gursky and with Harold Carey Jr. who is part of the longest-running hangout in history, started by Mark Olsen. Guess what their biggest feature request was?
- A new way to invite people to Google Plus.
- What kind of reaction are you getting when you ask people if they are on Google Plus?
- What is the best phone to buy to use Google Plus?
- You can't advertise your Google Plus page on Facebook. Or even on Google!
- ZDNet writer upset Google Plus has no Klout.
- Writer warns: stay away from Google Plus. For now.
- Is Google Plus a place for job hunters?
Fun non Plus stories:
- Google and Microsoft go at it over patents
- Google driverless car crashes while not driverless.
- Internet Explorer users aren't really morons.
Joing me from Houston, TX is Christina Trapolino, a writer whose posts about Google Plus have drawn her a fanbase in the thousands.
Google Plus Week is broadcast live Fridays at 8 p.m. EDT, 5 p.m. PDT. Information is on my Plus page.