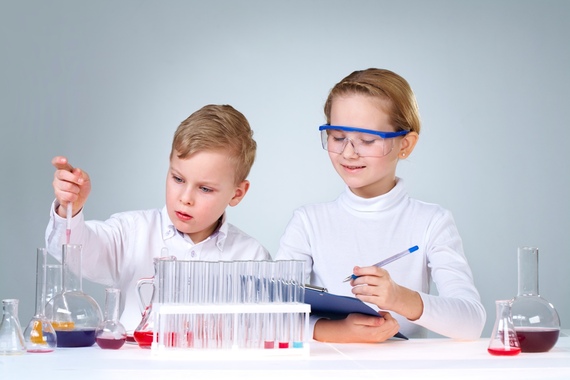 Stereotypes sucks. A wiser person would put that in more eloquent terms, but the fact is, stereotypes, of any kind, are counterproductive. Unfortunately, in the toy industry, gender stereotypes are still a very real problem. Too many companies market building toys for boys and dolls for girls, but things are changing for the better!
Today we focus on some of the best Gender Stereotype Busting toys. These are the companies who are doing the right thing and giving both boys and girls exactly what they want...something fun to play with...regardless of their gender.
In this article we will be focusing on some of the newer toys that bust gender stereotypes. We should point out that there are classic toys like Play-Doh which have always been great for girls and boys, but today we will look at some of the newer toys that might not be on your radar.
Let's jump into it...
GoldieBlox Invention Mansion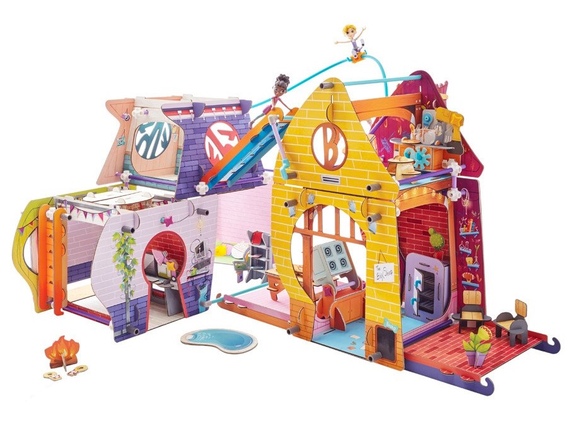 Any discussion of gender stereotype busting in toys has to start with GoldieBlox. They have been at the forefront of the fight to show that girls love to build and invent just as much as the boys.
The Invention Mansion ($59.99) is just one more example of their gender busting toys. With this toy, girls don't just play with a dollhouse - they build and invent it! Complete with ziplines and trap doors, girls AND boy will love this toy.
Cubetto, Gender Free Coding For Everyone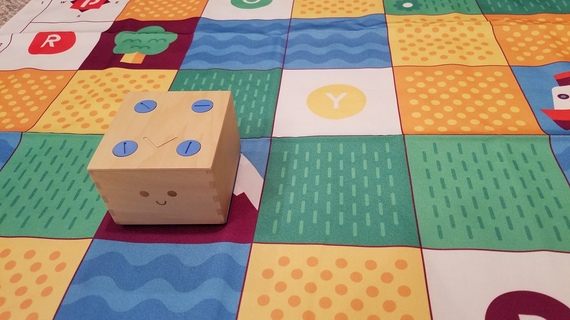 Too many programming and coding toys are marketed to boys. Cubetto from Primo Toys ($225) teaches coding to kids as young as 3 in a gender bias free and non-intimidating manner. Cubetto is a screen-less and keyboard-less robot kit that boys and girls will love to play with...while learning the fundamental premises of coding.
Wonder Crew Buddies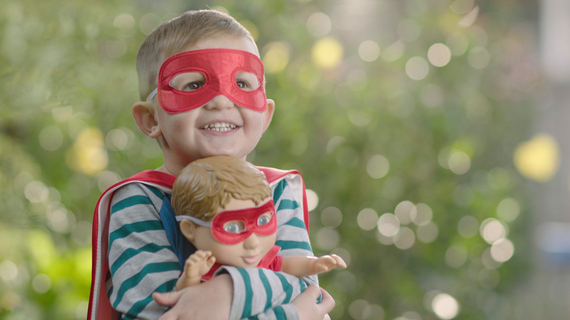 Much of the focus on breaking gender stereotypes in toys focus on giving girls more play options. The Wonder Crew Buddies ($29.99-$34.99) give boys the option to play with a toy that helps develop their emotional maturity, compassion and kindness.
Call them dolls, call them action figures - whatever you call The Wonder Crew Buddies, they are cute and come dressed in superhero gear. The best part, each buddy comes complete with a matching mask and cape for the kids. Wonder Crew Buddies will be available from PlayMonster starting in January 2017. I'm calling it, for 2017, being compassionate, caring and kind is the new macho thing for boys!
Build & Imagine - Marine Rescue Center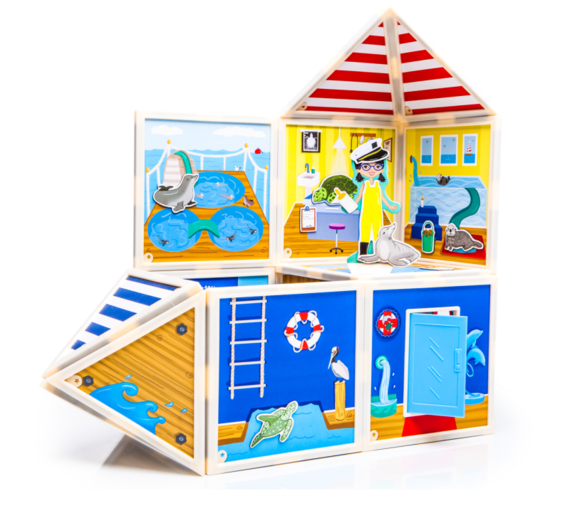 What's better than playing with a dollhouse? Playing with a dollhouse you imagine and build! Build & Imagine is a wonderful company that makes a full line of magnetically connected StoryWalls. We love the Build & Imagine Marine Rescue Center ($49.99), but you can't go wrong with any of the products in the award winning Build & Imagine line.
Toca Dance and Toca Hair Salon 3 Apps by Toca Bora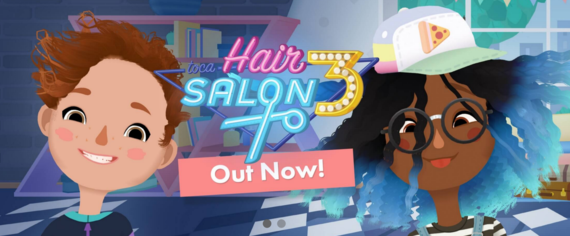 We are focusing on Toca Dance and Toca Hair Salon 3, but really everything that Toca Boca puts out is wonderful, fun and free of gender stereotypes. We don't have "boy tablets" and "girl tablets" - so why have apps for girls and apps for boys?
I could go on and on about Toca Bora, but just visit their site, download their apps, watch your kids play with them...you will instantly see what all the fuss is about.
Wonderhood Grand Hotel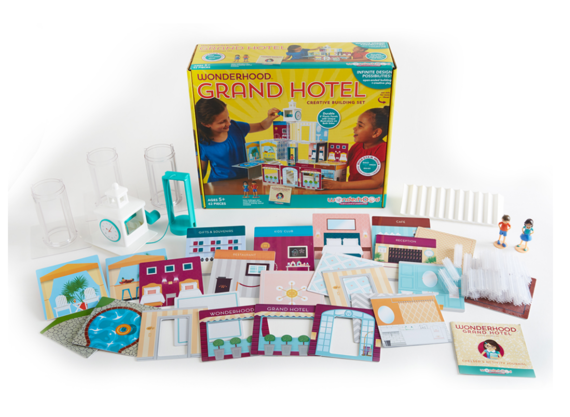 It's your hotel, you build it as you like. This is the idea behind the Wonderhood Grand Hotel ($59.99). The set encourages girls (and boys) to use architectural concepts to design a Grand Hotel that serves their unique ideas and dreams. Complete with an activity journal, kids are encouraged to solve design challenges and of course - HAVE FUN!
Go! Go! Sports Girls from Dream Big Toy Company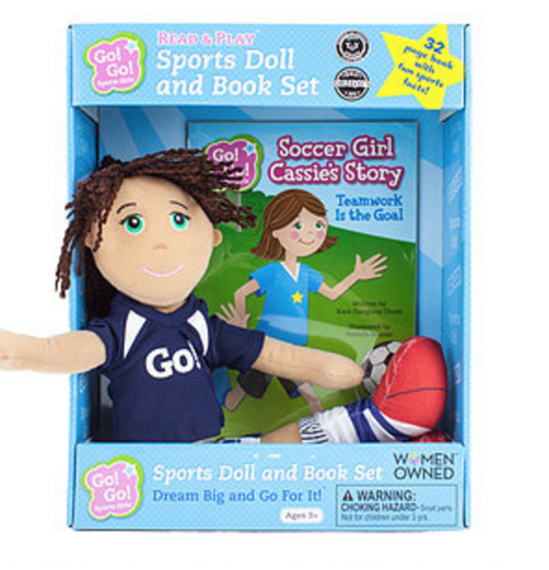 There are more and more toys that encourage girls to get interested in science, math and engineering, which is awesome! Still, let's not forget some girls dream of being athletes - which is equally awesome. As Dream Big Toy Company says, #AthleteIsTheNewPrincess
Go! Go! Sports Girls ($14.97 and up) is a wonderful line of inspiring dolls and books that encourage girls to play hard, get dirty, dream big and have fun.
SmartGurlz Siggy Robot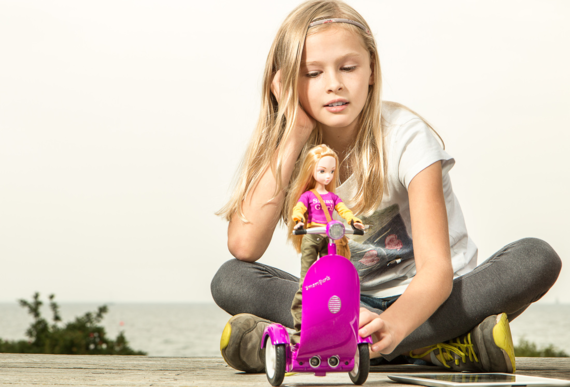 Who ever said that loving fashion dolls and loving coding have to be mutually exclusive? Of course girls can be into their fashion dolls and still love to program and code. The brand new Siggy Robot from SmartGurlz ($108) encourages girls to learn programming by asking them to program their Siggy Robot (a self balancing scooter) so they can take their fashion doll for a ride. The best of both worlds - fashion fun and coding!
Mover Kit From Technology Will Save Us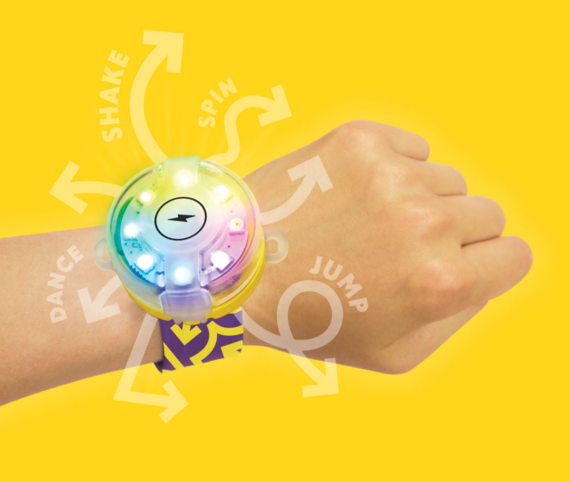 You have to love a company that makes toys that gets kids creating instead of just consuming. The Mover Kit from Technology Will Save Us ($75) teaches boys and girls how to build a motion sensing device and then program it to do whatever they like. High marks for Technology Will Save Us for including images of boys and girls building tech in all their marketing material.
IAmElemental Female Action Figures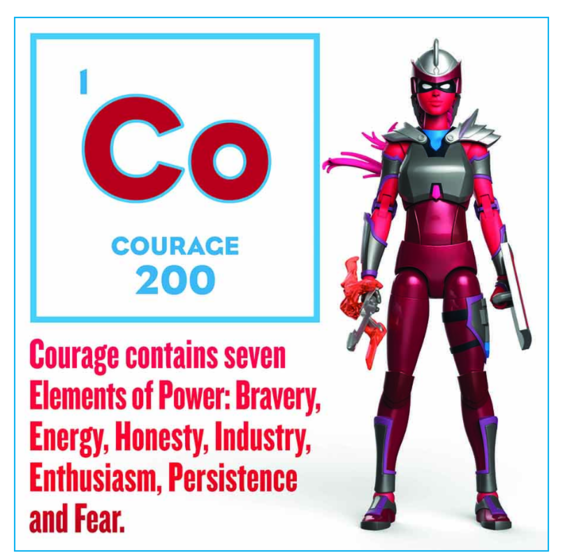 Can we finally put to sleep the idea that dolls are for girls and action figures for boys? The wonderful IAmElemental Female Action Figures ($24.99) portray strong, powerful and intelligent woman. In addition, for every Courage Core Power female action figure purchased, they will distribute one figure to a child affected by cancer.
neatoy Wearable Building Blocks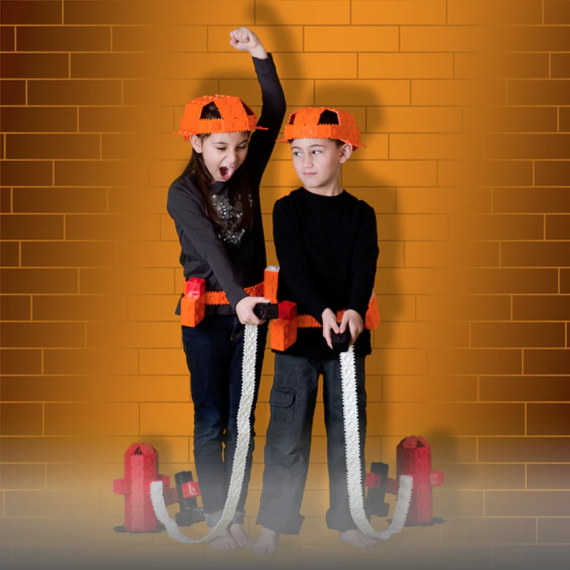 This last entry is for those of you who feel inspired and want to support companies trying to end gender stereotypes in toys. As as late December 2016, neatoy Wearable Building Blocks were on Kickstarter and trying to fund a building toy that looks to end gender stereotypes in toys. While we have not tested it yet, we love the concept!
Now It Is Your Turn...
Those are some of our favorite gender stereotype busting toys, but what did we miss? Please leave a comment below with any toys that you feel are breaking down gender stereotypes in toys.