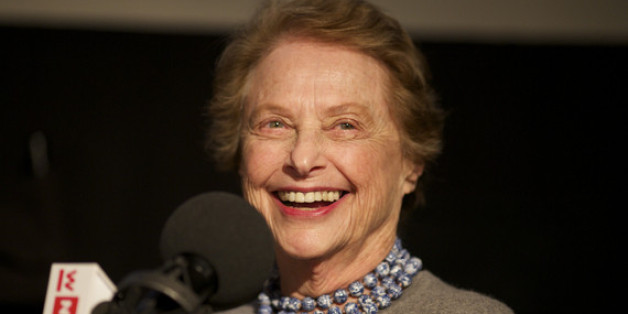 Mimi Sheraton is famous for her strong opinions and her toughness.
She was the first woman to hold the position of restaurant critic at The New York Times, where she was known for her fearless reviews. When a famous French chef physically accosted her after she gave his restaurant a negative review, she stood her ground.
"I expected him to do something like that," she later told People magazine. "I'm sorry I didn't hit him in the face."
Mimi is pushing 90 now, but she remains as wry and fearless as ever. So I was a little bit nervous when I interviewed her live onstage at Food Book Fair in Brooklyn for this week's Sporkful podcast.
For one thing, Brooklyn is her home turf -- she was raised on Eastern European home cooking and Manhattan clam chowder in South Brooklyn's Sheepshead Bay. For another, even though I love eating, I'm no culinary expert. But Mimi has dedicated six decades of her life to researching and writing about food.
It turns out there was no need to worry. Although she was merciless on the topic of kale (her verdict: "Yuck!"), Mimi took it very easy on me -- even when I talked a little smack about one New York chef she admires.
Mimi is really one of us -- a dedicated eater in search of her next delicious meal.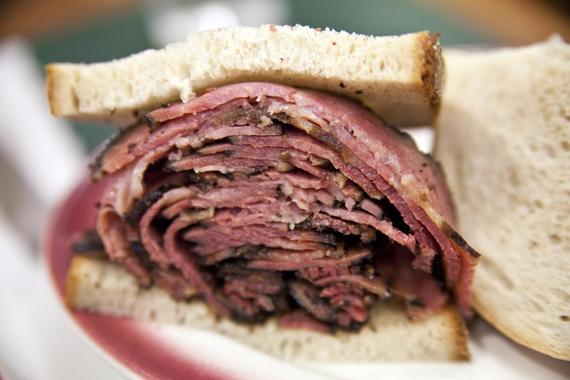 Mimi told me she once packed 104 different pastrami and corned beef sandwiches into her car while "researching" an article for The New York Times. (Her husband was at the wheel.)
"We were almost overcome by the aroma," she said. "It's crazy."
That kind of attention to detail is evident in Mimi's new book, 1,000 Foods To Eat Before You Die. From schmaltz and dan dan noodles to frozen Milky Ways and caviar, the book is a wide-ranging journey through her life in food.
"Ridiculous detail?" she protested, when I tried to liken her methods to The Sporkful's obsessive approach to eating. "I would say complete."
And when I asked her the best way to eat a bagel with cream cheese and lox, she didn't hold back. (It's a topic that's near and dear to her heart.)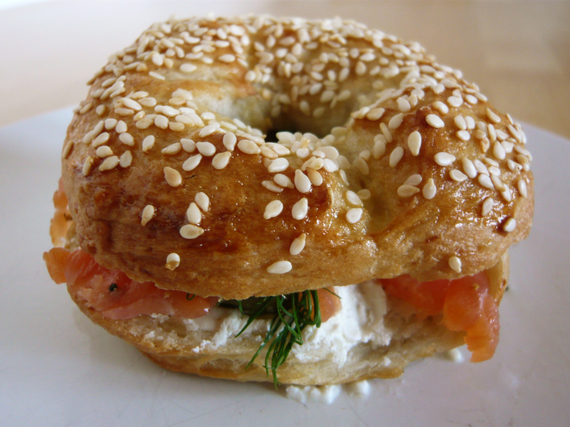 "Well first of all, you have to find a good bagel, and that's very difficult," she said, adding that many bagels today are "only good for cleaning wallpaper."
Mimi also has a weakness for frozen Milky Way candy bars.
"The textures melt down as you bite in, and you have the experience of the chocolate, the caramel, the solid cream filling," she said. "It's just a wonderful sensuous feeling on the palate."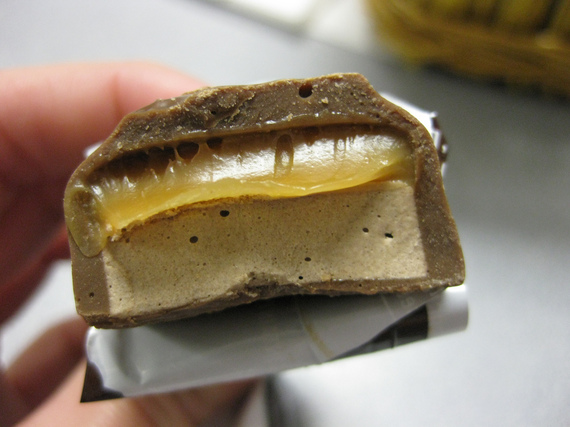 Whether she's describing a candy bar or caviar, Mimi knows how to talk about food. That's the mark of a true professional. And, as she explained to me, sometimes food writing is more about professionalism than deliciousness.
"Whether you're in the mood or not, it's your work and you have to do it," she said. "It has nothing to do with hungry. I haven't been hungry in 60 years."
Subscribe to The Sporkful podcast through iTunes/Podcasts app or wherever you get your podcasts.
Photos via Flickr/CC and courtesy of the Brooklyn Book Fair (credit: Clay Williams)