This week, the Cinefantastique Podcast sets its sights on Predators, produced by Robert Rodriguez and directed by Nimrod Antal, from a screenplay by Alex Litvak and Michael Finch. Is this sequel to Predator (1987) a brilliant pop culture mediation on the ability of the human spirit to triumph in dire circumstances, or is it merely a crushing disappointment that fails to deliver on the promise of its trailer? Listen in to find the answers to these and other intriguing questions, along with the usual roundup of news, events, and home video releases in the world of science fiction, fantasy, and horror film.
IN THIS EPISODE:
1. News
2. Opening in Theaters
3. Discussion: Predators
4. New on Home Video
5. New at cfqmag.com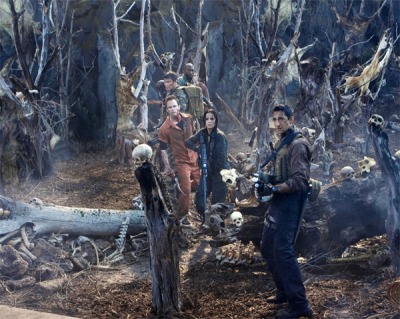 Check out previous episodes of the CFQ Podcast
v1n21 - The Twilight Saga: Eclipse and The Last Airbender
v1n20 - 50th Anniversary
v1n19 - Toy Story 3
For the latest news on horror, fantasy, and science fiction film and television, visit Cinefantastique online.