Our stalwart editor Steve Biodrowski couldn't make the recording session for this episode -- he said it had something to do with his teaching gig; we think he's fled to the beaches of Tahiti to paint the native girls -- so we're rallying on without him. In this episode of the Cinefantastique Podcast, CFQ San Francisco bureau chief Lawrence French and host/producer Dan Persons delve deep into the subtleties of Never Let Me Go, the art house science fiction film directed by Mark Romanek, based on the novel by Kazuo Ishiguro. What makes it science fiction, and why is it being covered in Cinefantastique? Listen to the show -- which features an exclusive interview with Romanek and Larry and Dan's in-depth discussion -- and find out.
IN THIS EPISODE:
1. News
2. Opening in Theaters
3. Interview: Director Mark Romanek on Never Let Me Go
4. Discussion: Never Let Me Go
5. New on Home Video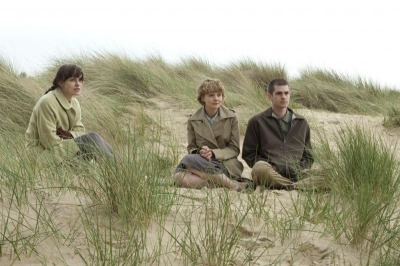 Check out previous episodes of the CFQ Podcast
v1n32 - Devil
v1n31 - Resident Evil: Afterlife 3D
v1n30 - 2010 Summer Wrap-Up
For the latest news on horror, fantasy, and science fiction film and television, visit Cinefantastique online.