It's '70s flashback time on the Cinefantastique Podcast, as Dan Persons, Lawrence French, and Steve Biodrowski gaze in wonder at the Technicolor extravagance of Suspiria (1977), Dario Argento's pulse-pounding cult classic of supernatural horror, starring Jessica Harper, Joan Bennett, and Alida Valli. How does Argento's extremely stylized vision of violence and terror hold up decades later? Is there actually an underlying logic in the seemingly irrational goings-on? Which version should you watch: the American cut available on Netflix Instant View or the original, unexpurgated version on DVD? And should anyone trust Udo Kier's assessment of magic vs. reality? These answers and other secrets lie behind door with three irises -- just turn the blue one...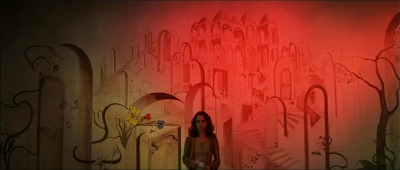 Check out previous episodes of the CFQ Podcast
v1n35 - My Soul to Take
v1n34 - Let Me In
v1n33 - Never Let Me Go

For the latest news on horror, fantasy, and science fiction film and television, visit Cinefantastique online.