Throwing caution to the wind, the DreamWorks Animation crew has decided to go for a hat trick, releasing three action-packed, CG animated, 3D-enhanced films this year. The last of the trio, Megamind, takes the usual superhero-supervillain rivalry and turns it upside down (or inside out). The result - voiced by Will Ferrell, Brad Pitt, and Tina Fey - is a box office hit, but does it have a brain on its shoulders or is it soft in the head? Find out on this week's episode of the Cinefantastique Podcast, as Dan Persons, Lawrence French, and Steve Biodrowski take an in-depth look at the latest 3-D CGI film the makers of Shrek Forever After and How to Train Your Dragon. Plus, the usual assortment of news, upcoming events, and home video releases.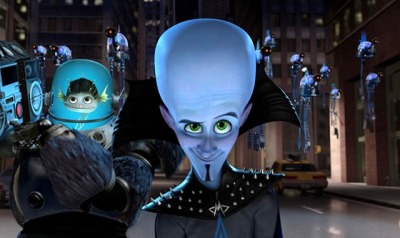 Check out previous episodes of the CFQ Podcast
v1n38 - Paranormal Activity 2
v1n37 - Hereafter
v1n36 - Suspiria

For the latest news on horror, fantasy, and science fiction film and television, visit Cinefantastique online.