In Volume 1, Episode 17 of the Cinefantastique Podcast, Dan Persons Lawrence French, and Steve Biodrowski delve into the worlds of science fiction, fantasy, and horror, unraveling the mysteries of genetic engineering and bad parenting as they analyze Splice, Vincenzo Natali's thoughtful variation on the old "mad scientists create a monster" scenario. Nature versus nurture? Throw a couple of test tubes into the equation and see how messed up things get.
Also this week, the usual round-up of news, home video releases, and upcoming events. Click on player to hear show.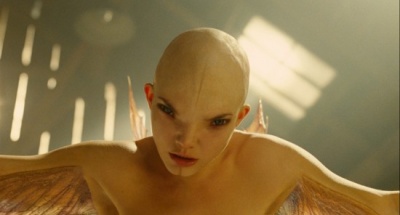 Check out previous episodes of the CFQ Podcast
v1n16 - Prince of Persia
v1n15 - Shrek Forever After and Survival of the Dead
v1n14 - Metropolis
For the latest news on horror, fantasy, and science fiction film and television, visit Cinefantastique online.