This week, the podcast review of Science Fiction, Fantasy & Horror takes you from the sublime to the ridiculous, as Dan Persons, Lawrence French, and Steve Biodrowski review Toy Story 3 and Jonah Hex. Does Toy Story 3 live up to its predecessors? Is Jonah Hex the biggest bomb of the summer or simply two films in one? Also on the menu: a round up of recent news; a calendar of upcoming events; and a preview of the week's home video releases; plus we reveal why more Kurt Vonnegut protagonists haven't broken into the internet, and celebrate a possible second act for Satan-worshiping goat-men. All on this episode of the Cinefantastique Podcast
Click on the player to hear the show.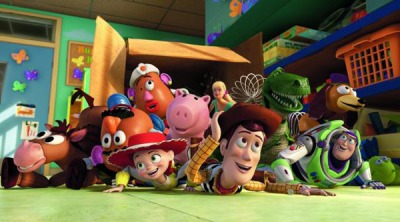 Check out previous episodes of the CFQ Podcast
v1n18 - Micmacs
v1n17 - Splice
v1n16 - Prince of Persia
For the latest news on horror, fantasy, and science fiction film and television, visit Cinefantastique online.