In the sixteenth episode of Cinefantastique's weekly Horror, Fantasy & Science Fiction Podcast, Dan Persons, Lawrence French, and Steve Biodrowski sift through the Sands of Time as they search Prince of Persia for hidden political metaphors and/or weapons of mass destruction. The big screen film version of the popular video game stars Jake Gyllenhaal, Ben Kingsley, Alfred Molina, and Gemma Arterton - but, strangely enough, no Persians. Also in this episode: a fond farewell to Dennis Hopper; a preview of the Wolf Man unrated director's cut DVD; and the usual news and previews.
Click on the player to hear the show.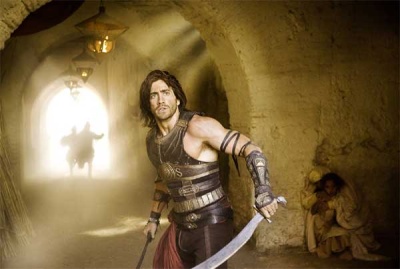 Check out previous episodes of the CFQ Podcast
v1n15 - Shrek Forever After and Survival of the Dead
v1n14 - Metropolis
v1n13 - Iron Man 2
For the latest news on horror, fantasy, and science fiction film and television, visit Cinefantastique online.