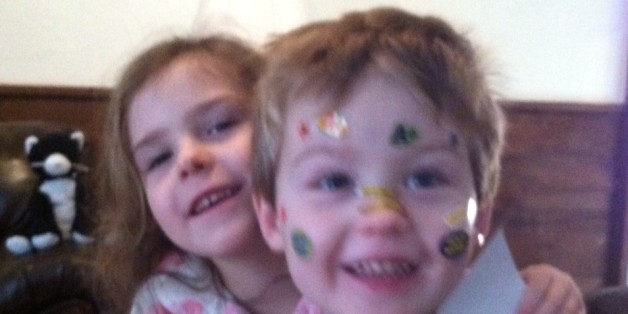 In May of 2001, I discovered the one thing I was truly passionate about and made it my life's goal to be the best at it. In 2008, after a fair degree of success, I walked away.
Like many men my age, I grew up immersed in the Star Wars Trilogy. The central character was an unassuming, orphaned farm boy named Luke Skywalker who -- through a series of elaborate chase scenes, shootouts and lightsaber fights -- rose from a humble station in life to attain the esteemed title of Jedi Knight and lead an interplanetary battle against evil. Movies like this shaped my view of the world and, like many people, I came to view my life in the context of narratives like this.
My personal biopic seemed off to a relatively unremarkable start until May of 2001, when I performed stand-up comedy for the first time. I had always made people laugh, and the career path melded quite well with my long-term goal of being a well-paid drunk.
After a short while, I realized I was good at it and gave myself five years to get on television. I made fairly quick progress. I went from performing at open mikes to performing at small clubs, small clubs to bigger clubs, and from bigger clubs to colleges performing with well-known comedians I admired.
Luke was becoming a Jedi.
I kept a day job in sales to pay my bills -- a job I would no doubt talk about as part of my path to greatness in the numerous interviews I would do when I "made it." It was at this job, in 2004, that I met the woman who would later become my wife -- a single mom with a then-4-year-old boy I would later adopt.
In stand-up, it's conventional wisdom that nothing is worse for comedy than a getting a steady job or dating someone. There's something about feeding your emotional and financial well-being that's entirely toxic to the art form.
Thankfully, despite the good things going on in my personal life, I still found ways to remain unhappy. If Star Wars was what I strove for, "Death of a Salesman" was what I was running from -- the story of Willy Loman, an aging salesperson whose income faded with his looks and charm. I pictured myself some unfulfilled shell of a man boring his co-workers with tales of his old stand-up days as he careened into obsolescence.
In April of 2006 -- four years and 11 months after setting my five-year goal -- Comedy Central booked me for "Live at Gotham," a televised showcase of newer stand-up comics. The show was taped in April, my wife and I would married in July, and my episode would air in August. I envisioned this episode giving me the momentum to get my career going and my wife and I would have more children to become a quirky, mixed family worthy of its own crappy sitcom.
A day before my episode was set to air, my wife and I found out we'd be expecting our first child. I'm ashamed to say my first feeling was fear. The story I had written for us didn't include a child until much later, and I wasn't sure how I'd get my career off the ground in time to be able to balance it with fatherhood.
Luke was becoming Willy Loman.
In my usual form, I set another goal. There were two major comedy festivals at the time -- The Montreal Just for Laughs Festival and HBO's festival in Aspen -- and getting into one of them was my best chance for getting back on the path towards the aforementioned crappy sitcom. Representatives for both festivals were interested in seeing me perform, and the TV credit certainly didn't hurt my chances.
Both festivals passed on me that year. The "no" from Aspen came first. On the day my wife and I returned from the hospital with our newborn daughter, I got news via email that I wouldn't be headed to Montreal and began to sink into an all-too-familiar depression.
A minute or so into this, I came to the conclusion that I could let what isn't happening ruin one of the best days of my life, or I could enjoy the very real things sitting in front of me. I went out to the living room of our apartment and spent the rest of the afternoon with my wife, newborn daughter, and our then-7-year-old son. It was a great day.
Star Wars isn't just the story of Luke Skywalker, but also that of his father and nemesis, Darth Vader. Unlike Luke, Vader is a man so consumed by his own ambitions that he becomes estranged from his own children, only to make amends with them in the final moments of his life.
Like Vader in my quest for a life story I thought was indicative of success, I was headed down a path where my material achievements (status and money) overshadowed the very rare, real and passing joys of raising a young family. I was lucky enough to realize this early on and make the right choices when it came to building a lifestyle that gave me time with my wife and kids.
Our society has made some positive movement towards guarding our daughters against the Barbification of women in popular culture, but we continue to fall down when it comes to our men. We raise our boys with heroes who never have to make it home for dinner or miss out on adventure to care for a sick child, and they grow into men who measure their self-worth by the accumulation of wealth and prestige at the expense of their health and deep, meaningful relationships with family and friends.
In the biopic of my life, most of what I do now would be edited out. I'm fortunate enough to have a job I enjoy that allows me to work from home a few days a week and a schedule that gives me time with my wife and children. With the rare exception, I eat dinner with my family every night.
The story of my life may not be worthy of its own screenplay, but I enjoy being the main character.