Bay Area cinema lovers who survived the dry summer season of Hollywood blockbusters will find welcomed relief in this fall's Mill Valley Film Festival early next month (October 3-13).
The annual Marin film fest, in its 36th year, will feature early peaks at Oscar contenders, award nights to rising and veteran stars and storytellers and compelling features and documentaries of social significance. The intimate screening venues and informal special events enable movie-goers to rub shoulders with film greats and engage in post-screening conversations.
At a press event in San Francisco on Tuesday, festival organizers announced that Ben Stiller, Dakota Fanning, Geoffrey Rush, Bruce Dern, Sean Penn and Andy Garcia will attend this year's festival, along with other actors, producers, directors and musicians.
Opening night kicks off with Alexander Payne's (Sideways, The Descendents) anticipated black and white feature Nebraska, which garnered Bruce Dern best actor honors at the Cannes Film Festival. Dern stars as a cantankerous boozer who drives from Montana to Nebraska with his estranged son (co-star Will Forte) to claim a sweepstakes prize. Both actors will be feted at the film's Bay Area premiere and after party.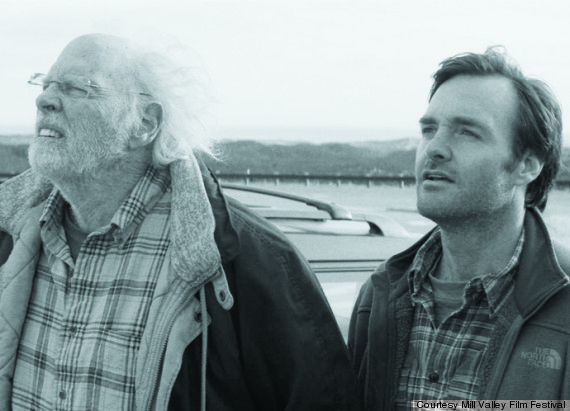 The same evening also features Academy Award winner Geoffrey Rush, who will be in attendance for the film adaptation of the best selling novel The Book Thief about the power of literature in 1938 Nazi Germany.
The following night (October 4), the fest presents Academy-award-winning director Costa-Gavras with a Special Tribute for his landmark political films (Z, State of Siege, Missing). The 80 year-old Gavras will be interviewed on-stage by actor Peter Coyote, before the Bay Area premier of his latest film Capital, a thriller investigating the corruptions of international finance.
"Costa effected our whole generation in film and politics," said Mark Fishkin, who founded the Mill Valley festival in 1978.
Over its 11 days, the fest will feature 152 films (88 features, 64 shorts) from 50 countries, including 12 world premieres.
"Audiences want a diverse choice of films," said Fishkin. "They don't care about the size of the film budget. It's about great storytelling."
Some of the most anticipated and recognized feature films to be screened include:
12 Years A Slave: Tells the story of a free black man in New York abducted and sold into slavery. An awards season early favorite by acclaimed British director Steve McQueen (Hunger, Shame) who will attend the screening with British lead actor Chiwetel Ejiofor.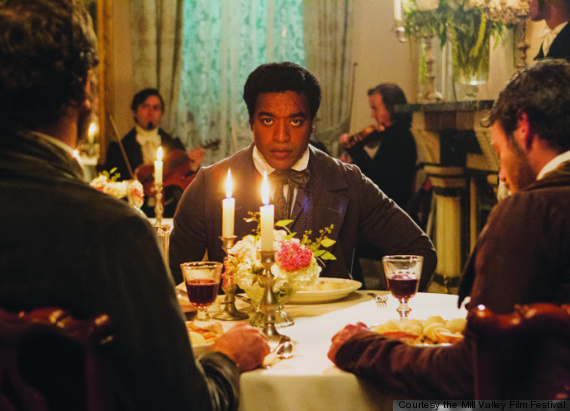 Blue is the Warmest Color: Winner of the Palme d'Or at this year's Cannes festival, explores an explosive relationship between two young women.
Dallas Buyers Club: The film is gaining Oscar talk for its two leads. Matthew McConaughey lost 40 pounds to play a wild homophobic Texan-turned AIDS patient. Actor and singer/songwriter Jared Leto, who plays an H.I.V. positive transsexual, will attend to be awarded for his deeply felt screen performances (Fight Club, Girl Interrupted, Requiem for A Dream).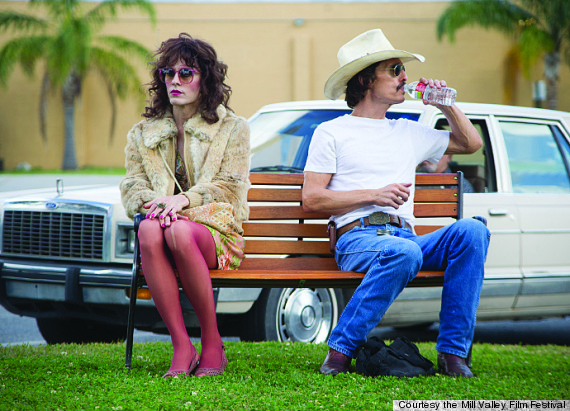 Generation War: North American premier of a German epic that tells the story of WW II through the lives of five childhood friends from Berlin. This film will be screened in three parts and as a complete trilogy.
The Secret Life of Walter Mitty: Ben Stiller, the writer-director-star of this comedic adaptation of James Thurber's short story, will be honored during the festival's closing night.
"This is an extraordinary year for films that explore black America and the African experience," said festival Director of Programming Zoe Elton, pointing to screenings like 12 Years A Slave, Alice Walker: Beauty in Truth, Mandela: Walk to Freedom, One Man's Show, Redemption Trail, and The Retrieval.
Documentary films have a strong presence in the festival's Valley of the Docs track.
"This is one of the most vibrant regions of the country for documentary filmmakers" said Elton, who highlighted several documentaries with environmental themes created by local Bay Area filmmakers. World premieres include Toxic Hot Seat by co-directors Kirby Walker and Jamie Redford, and The Human Experiment by Dana Nachman and Don Hardy (narrated by Sean Penn who will attend the screenings).
International documentaries include The Missing Picture, a prize selection at Cannes that tells the story of the Cambodian genocide in the 1970s using simple carved clay figures as part of its gripping storytelling.