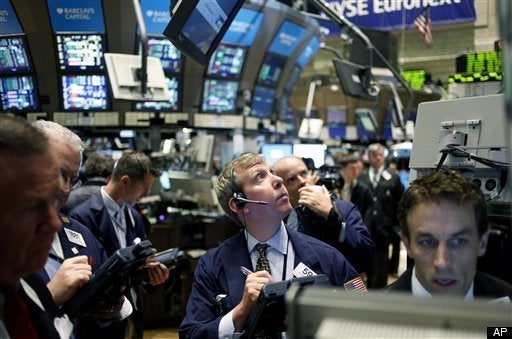 Recently, I appeared on CNBC's "Power Lunch" to debate active vs. passive management. You can see the segment here.
The proponent of active management was Doug Kreps, Managing Director of Fort Pitt Capital Group, financial advisors and the investment advisor to the Fort Pitt Capital Total Return Fund (FPCGX). This fund invests for "long term capital appreciation and income," using "its own research and analysis techniques."
Mr. Kreps believes active managers add value and that it is possible for investors to identify them and to benefit from their expertise. He also sees a benefit in using brokers and advisors who engage in active management because of the discipline they bring to the investment process.
The data is quite to the contrary.
First, the active/passive debate has been definitely resolved. Three distinguished professors of finance studied the returns of 2076 actively managed mutual funds from 1975 to 2006. Their conclusion: By applying a sensitive statistical test to separate luck from skill, the study found that 99.4% of the fund managers had no genuine stock picking ability.
One of the authors of the study concludes that "it seems almost hopeless" to try to pick an actively managed fund that will beat the markets.
Second, what about Mr. Kreps' assertion that active brokers and advisors add value by keeping investors on the right track?
The data shows that the opposite is true.
According to a study by Dalbar, Inc., over the past 20 years, the average equity fund investor had annualized returns of a pathetic 1.87%, underperforming the S & P 500 by an astounding 6.48%. What's the reason for this poor performance?
Dalbar's conclusion: "Market declines caused panic and panic led to bad decisions."
Where was the calming hand of "market beating" brokers and advisors?
Third, even if there were active managers who added value, how can investors identify them in advance?
A definitive study of hiring decisions by sophisticated pension and trust funds showed they could not pick fund managers who could beat the benchmarks. In an ironic twist, the performance of the fired fund managers was better than the ones hired!
Finally, what about the Fort Pitt Capital Total Return Fund, managed by Mr. Kreps and his colleagues?
The inception date of the fund was December 31, 2001. According to Morningstar, the fund beat its category index in 2002, underperformed in 2003-2005, outperformed in 2006, underperformed in 2007, outperformed in 2008 and is underperforming YTD in 2009.
How can investors determine whether future performance will be more like 2002 and less like 2007?
Investor returns, which measure how the typical investor fares over various time periods, paint a bleak picture for investors in this fund. Five year annualized investor returns show a loss of 2.17%. During this period, the fund had a gain of 0.06%. Where were those advisors who Mr. Kreps touted as being able to keep these investors on the straight and narrow path?
I asked Mr. Kreps to comment on these issues. He declined.
<0--1471--hh>0--1471--hh>
The views set forth in this blog are the opinions of the author alone and may not represent the views of any firm or entity with whom he is affiliated. The data, information, and content on this blog are for information, education, and non-commercial purposes only. Returns from index funds do not represent the performance of any investment advisory firm. The information on this blog does not involve the rendering of personalized investment advice and is limited to the dissemination of opinions on investing. No reader should construe these opinions as an offer of advisory services. Readers who require investment advice should retain the services of a competent investment professional. The information on this blog is not an offer to buy or sell, or a solicitation of any offer to buy or sell any securities or class of securities mentioned herein.