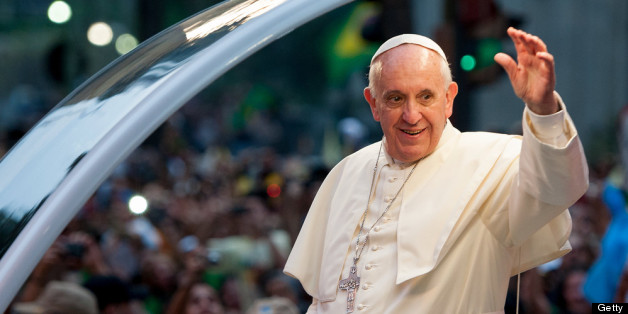 Leadership comes in many forms, sometimes when you least expect it, or from those you'd never expect to provide it. Sometimes it comes from those we choose as our leaders, other times from those who are chosen by representatives or boards. This past fortnight has brought us a remarkable array of leadership moments.
We had a very instructive example of presidential leadership last week, when President Obama used his pulpit to speak from his heart about Trayvon Martin, a young man who means much to him and the African-American community at large. While many African Americans had been content to experience the quotidian reality of the first black president and bask in the symbolism of that actuality, others had attacked him for refusing to speak out as a black man; the community expected more recognition and concrete action. Last week they got the speech for which they had been waiting.
Whether or not one is religious or a member of a particular faith community, we are all impacted by the words and actions of religious leaders. Jerry Falwell had a huge role in the rise of homophobia in the Republican Party in the '70s and '80s. Popes John Paul II and Benedict XVI seemed to go out of their way to attack trans persons as well as gay ones. For a very long time there were only scattered pockets of what used to be called religious liberalism creating an open and welcoming community for LGBT persons of faith.
Then this week Pope Francis, on his way home from Brazil, told reporters, in response to a question about gay men at the Vatican, "If someone is gay and he searches for the Lord and has good will, who am I to judge?" Francis spoke in Italian but used the English word "gay." One question, one answer, and decades of avoidance or outright hostility went out the window of the jet and ushered in a new era of possibilities. I am old enough to remember the liberalization of Pope John XXIII and the way he was embraced by the Jewish community. Thanks to his lasting influence, I completed my gender transition in a Catholic hospital a decade ago, not far from the Protestant fundamentalist headquarters in Colorado Springs.
And then, even more remarkably to me (though of much less significance, since the pope is revered by many of the world's 1.2 billion Catholics -- that's a lot of people), Pat Robertson announced on The 700 Club:
There are men who are in a woman's body -- it's very rare, but it's true -- or women that are in men's bodies, and they want a sex change, and that is a very permanent thing.... I don't think there's any sin associated with that. I don't condemn somebody for doing that.
What I found most striking was his comment, similar to the pope's, when he was pressed about respect for a trans person without understanding her motivation or particular medical condition. He ended the discussion abruptly by saying, "It is neither for you to decide or to judge." It's important to note that The 700 Club has been on TV since 1966 and is viewed by a million people daily, so this man's words have an outsized influence in many of America's Protestant evangelical sects.
These examples of leadership are in sharp contrast to the lack of leadership by the International Olympic Committee (IOC) in response to the virulent anti-gay laws of the Russian Duma and the growing anti-gay violence in Russia. Last Friday the IOC announced that it had "received assurances from the highest level of government in Russia" that the country's draconian new anti-LGBT policies "will not affect those attending or taking part in the games." Assurances aside, the IOC is being put on notice that the legal and political bigotry of the current Russian political system will not go unnoticed, and their attempts to sanitize the XXII Olympic Winter Games in Sochi will fail. The whole world is watching.
There have been times in modern U.S. and world history when thoughtful, responsive and compassionate leadership was nowhere to be found. This past week we were treated to a sudden outburst of enlightened engagement from three people who are closely watched by millions, and in some cases billions. Let's hope that their stand for human decency doesn't go unnoticed in Russia and other regions of conflict, and that they inspire others to rise up and make the difficult decisions to bring about real change.