A lot of groomsmen gifts are so horribly lame or seem to always encourage more drinking. And, I don't know of many groomsmen who need help finding ways or reasons to drink more. I also don't know why most groomsman gifts end up being stuff that will just end up in the garbage or will only be useful at the wedding. If you're looking for groomsman gifts that don't suck and don't encourage more boozing, then this list is for you. It's also a great resource for groomsman gifts for dry weddings.

Have other suggestions for alcohol free and un-lame groomsmen gifts? Please share!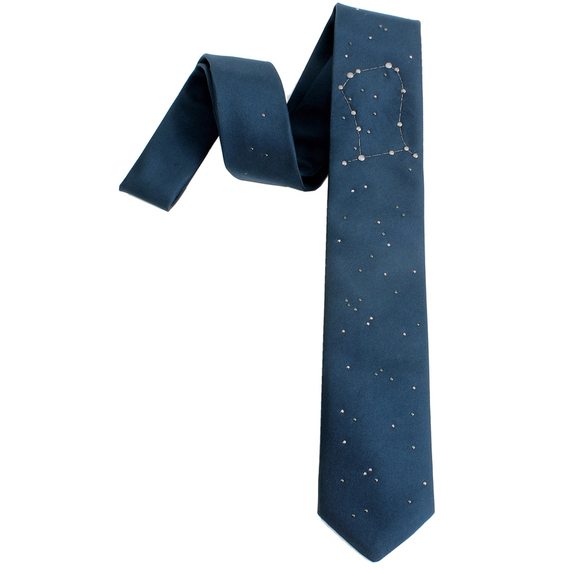 ARCA Constellation Ties
The stars aligned when these ties were invented. Each tie is hand-made in Brooklyn out of highquality silk and is hand-studded and stitched to create a night sky with one of the 12 zodiac constellations custom featured for each of your groomsman. These are awesome to wear at the wedding and are brilliant conversation starters for years to come! They take about 2 weeks to make so order early! They come in black or navy for $98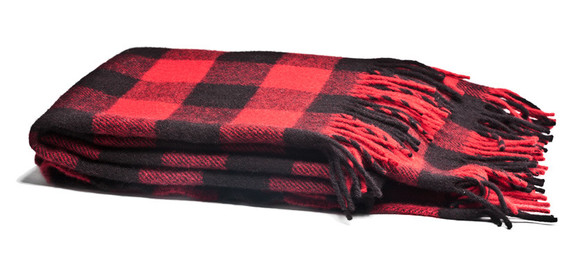 Faribault Buffalo Check Blanket
I'm obsessed with Kaufmann Mercantile as a resource for amazing dude gifts and this blanket is about as rugged and hip as it gets. It's about 5 feet by 4 feet and made of virgin wool so the maintenance is low in general, but when you decide to clean it, it's a bit of a process. See their site for details. I imagine this blanket going on lots of camping trips, beach days, road trips and bike rides. Perfect for the sensitive yet adventurous types. $99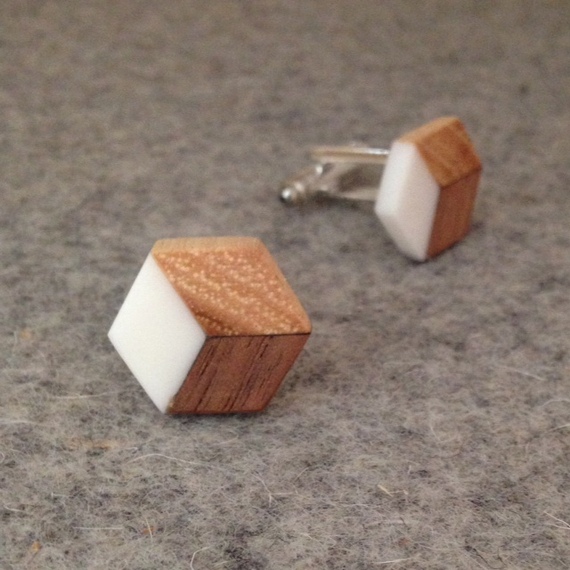 Timberline Isometric Cufflinks
If you want something that touches on tradition but isn't boring or lame in the least, these cufflinks are the way to go. I love these because the geometric cube illusion is totally trendy yet their clean design makes them timeless and versatile. And, they won't overpower a dress shirt if he wears them in the wedding. Timberline hand makes their jewelry in their sunny Florida studio out of recycled bits of wood from the furniture that they make for their other business, which is also awesome, Brave Space Design.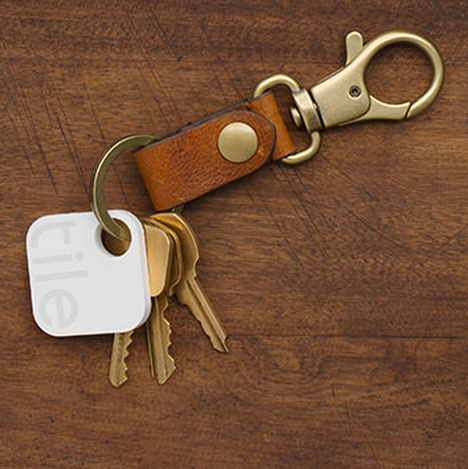 Tile
Because you'd be lost without your groomsmen, help them never lose something that's important to them by giving them a tile. You can attach it to something else, or just give it as-is. Tile is a cool little gadget that you can attach to just about anything. If you lose that special something, you can find it with Tile's handy Bluetooth Low Energy (BLE) locator to easily reunite. This is great for key chains, bags, umbrellas, phones, remotes, whatever. And, the more you buy, the bigger discount you get!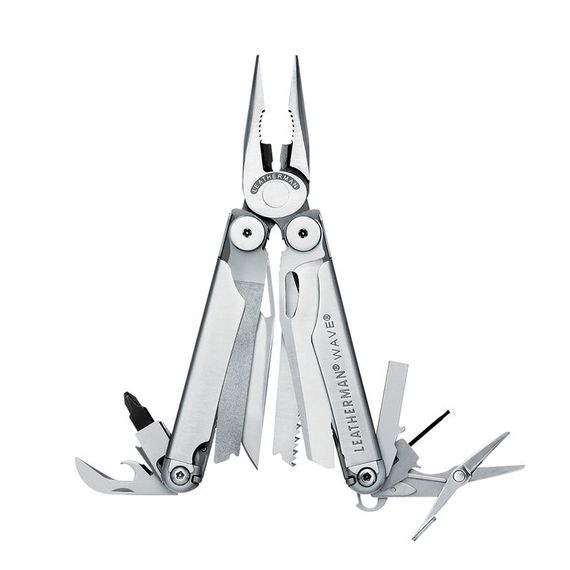 Engraved Leatherman Wave Tool
Recommended by man stuff bellwether and friend, Dan Tower, at Gear Haiku, Leatherman Tools are classic man gear. If your guys like to feel handy or be prepared for anything in any situation, these make great groomsmen gifts. You can get them in a variety of price points, finishes and combinations of tools, but you can also get most of them engraved to customize them for each guy. This one, the Wave has 16 tools and is $99.95 plus $6.95 for engraving.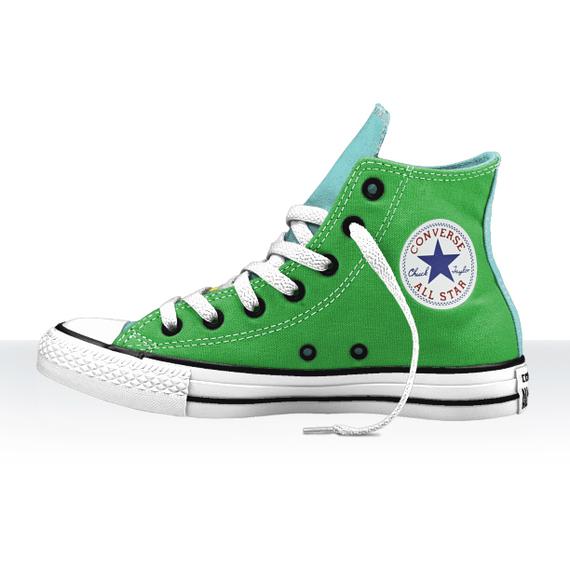 Custom Converse
Also recommended by Dan at GearHaiku! Everyone loves a pair of Chucks, but you can up the ante by customizing almost every detail of each pair for your groomsmen, and you can add custom text either on the side or the back heel. These will definitely get worn again and can be worn during the wedding to keep things a little more low-key. There are tons of options to choose from, so you can find a pair that's unique to each guy or get them all matching pairs to coordinate with the wedding. $75 and up