Over Labor Day Weekend I had the opportunity to test drive a GM car for free! My husband and I were thrilled at the idea and quickly made plans to visit friends in upstate New York to see what our test vehicle could do. Over the four-day period, we drove through the city, up gravelly mountain roads and did some serious highway time as well. I feel like we really got to know the Enclave and I have say that we really liked it. Here is my break down of pros, cons and other opinions about the Buick Enclave.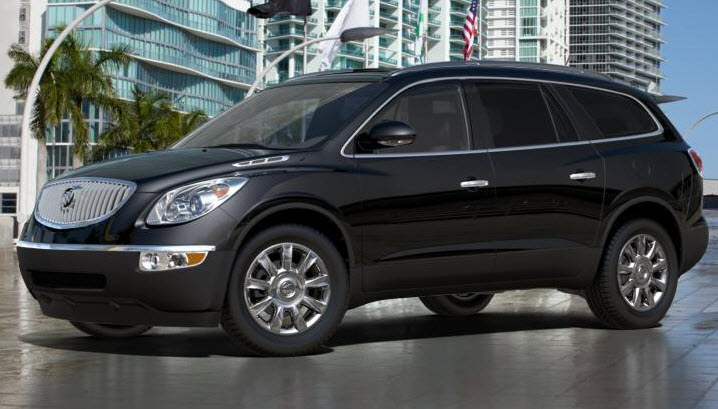 MSRP: $49,500 (currently offering an additional $2000 rebate in NYC)
Features:
Seats 7
Sun Roof in front, Moon Roof in back
19" wheels
Bose audio system with rear seat entertainment
Leather interior
6 speed automatic transmission
GPS guidance system with rear view camera
Pros:
Comfort -- the seats were comfortable and we loved the preset option for 2 different drivers preferences.
Power Outlet -- let us use our traditional phone charger, but I can see a million practical uses for this from DVD players to hair dryers.
4 Wheel Drive -- made it easy to get up the mountain roads where we were visiting friends.
"Avoid" Feature on GPS -- rescued us more than once from abysmal traffic heading back in to the city.
Cons:
Too many buttons on the steering wheel. It was more confusing than helpful to have all of that stuff on the wheel.
The car was too wide. It felt like we were filling up the whole lane; which is not good for tight city driving or small mountain roads.
The air conditioning was perpetually freezing no matter what temperature I set it to and the Auto feature made it blow even harder
Cup holders were a bit small; we had trouble fitting big water bottles in them
Moon roof in the back doesn't open. It took me about 20 minutes and a final consultation of the manual to figure that out.
Other thoughts:
I am not a fan of the separate head phones for the backseat. It feels more like a novelty than a necessity, but I also haven't been on an extended road trip with the kids so I should revisit this statement after I do so.
Trunk button -- seems a little excessive. I can open and close it faster myself. I suppose it would be useful if you had your hands full, but then how would you hit the button?
This is a great car for a large family that travels together often. The 7 seats and ample storage space make this the ultimate ride for road trips.
The gas mileage wasn't stellar but for the size, the car did really well at 17 city and 24 highway.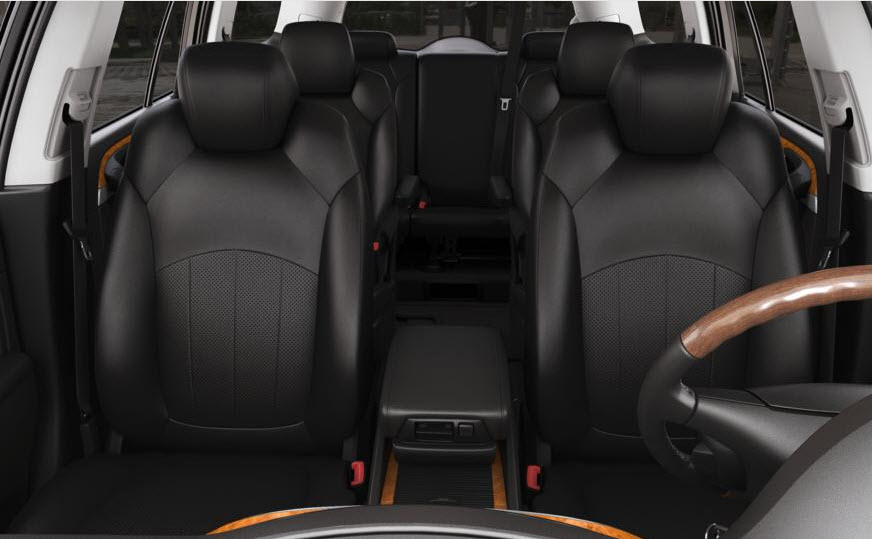 Dana Holmes is a lifestyle, gift & etiquette expert and acts as editor-in-chief of Gifts.com and the Gift Rap Blog. She has been working in trend forecasting and gift recommendations for the past decade & loves matching great products with the right people.