Kids across the country are getting pumped about what toys will appear under the tree this year. Yes, they have a list of Christmas gifts a mile long, but surprise them with something they'll never forget! At Gifts.com, we try to find the most unique and the most popular gifts for every kind of person and occasion. Today, I'm leaning towards unique. Here are some of my favorite toys from the outer limits of Toy Land.
Unleash Their Inner Artist: Whether they dream of being a rock star, fashion designer, photographer or anything in between there is a toy that makes it a reality. For the budding pop star, I especially love the "I Am T-Pain Auto Tune Microphone"!
Introduce Them to New Worlds: Whimsical and out of this world creatures are everywhere right now, like the Crazy Cuddly Wolf Backpack and Zubels Mermaid Hand Knit Doll. They're amazing enough to collect, but too cute to leave on the shelf.
Go BIG: Tiny collectibles are affordable and popular, but I've seen a lot of toys on the other end of the spectrum, too. One of my favorites is the World's Largest Gummy Worm. It's half monster from outer space, half chewy delicious treat!

Horse Around: Owls are the big story for kids and grown-ups this year, but if you look outside the box you'll see that there are tons of awesome horse toys to be found. "Gween" makes a wooden stacking horse toy by hand using all sustainable and natural materials.

Shop My Picks for Unique Toys: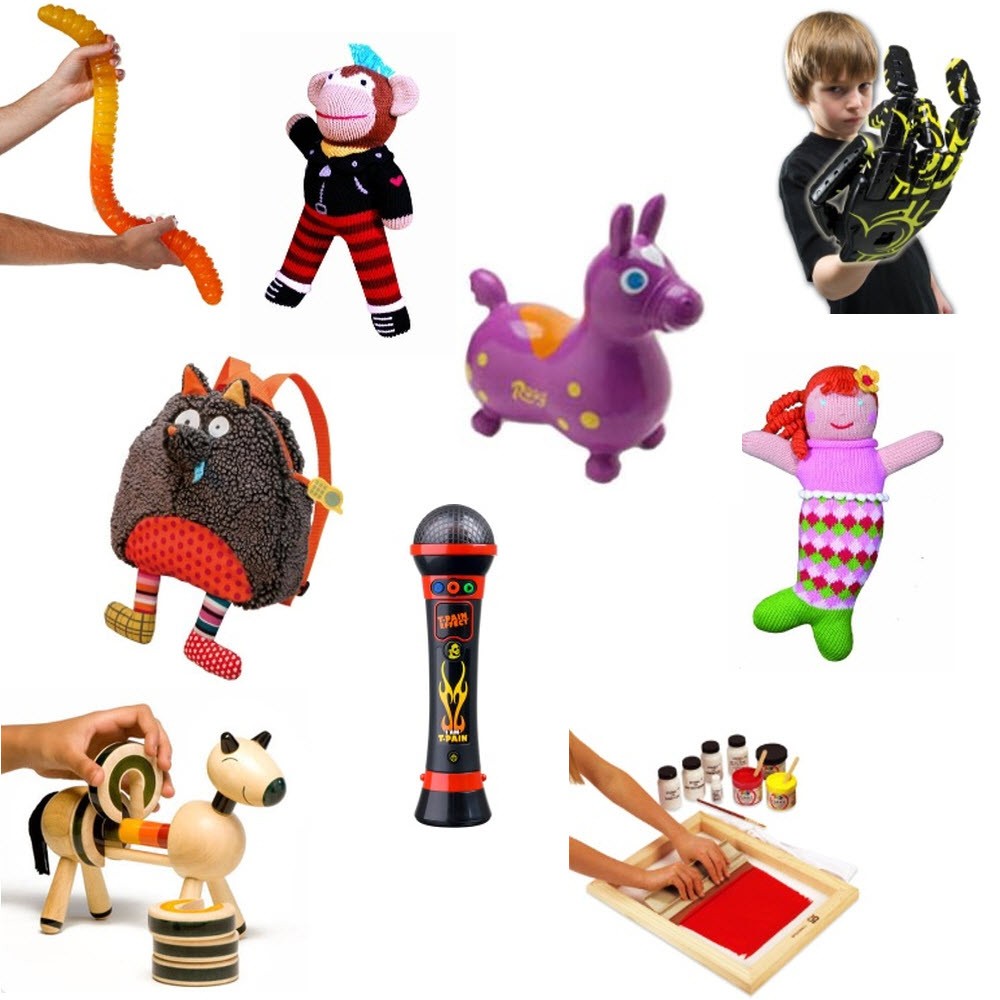 Zubels Rock -A-Billy Rock N' Roll Monkey, Fabric Screen Printing Kit, Rody Horse, Crazy Cuddly Wolf Plush Backpack, Big Green Hand, The World's Largest Gummy Worm, I Am T-Pain Microphone, Gween Picazee Wooden Stacking Toy, Zubels Mermaid Penny 12-inch Hand-Knit Doll.