It is officially winter and we're all trying to find ways to stay warm. If you're fortunate enough to have a snuggle buddy, I found a few ways to mix up your routine and raise the thermometer a few notches while you're at it. Don't resort to the same old, same old. It's been proven that new experiences strengthen relationships and make them last longer. Heat things up with your honey and treat him or her to an unforgettable adventure.
P.S. these make great Valentine's Day Gifts for Girlfriends or wives... hint, hint guys!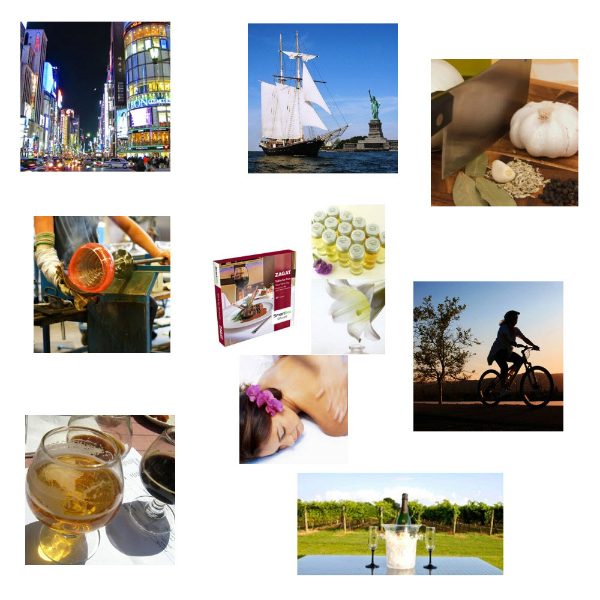 Photo Courtesy of Gifts.com
These are some of my favorite experiences in the NYC area; but check out the Gifts.com Experience Map to find what's available near you.
Cooking Class -- Begin years of delicious times cooking for and with each other
Design Your Own Custom Perfume -- Design a sensual scent that you both love
Beer Tasting Sail -- Sail into the sunset you swashbucklers
Spa Finder Experience -- Getting massaged together is like swinging; only not gross
Brew, View & Chocolate Bike Tour -- Danger: aphrodisiacs ahead
Zagat Table for Two NYC -- Get spicy with an exotic trip to another culture; no passport required
Private Glass Blowing -- Create a work of art, and an unforgettable memory, together
Private Vineyard Tour & Tasting -- Learn more about local wines and each other
Private Limo Ride -- Champagne and a limo ride will make you both feel a little frisky
New York Craft Beer Tour -- "Beer is the new wine," discuss
Want to know where to get these experiences? I put them in a list for you!