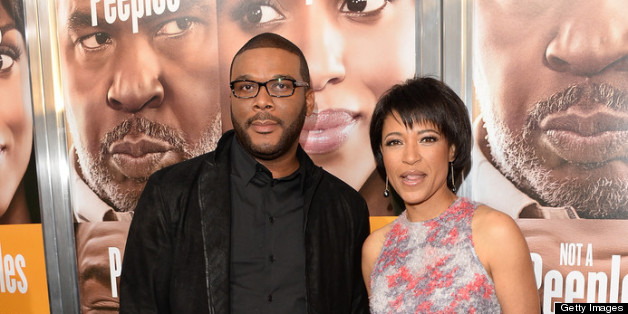 Tyler Perry's new film could be an Adam Sandler comedy. The story takes place in Martha's Vineyard and brings together a highly educated, often Ivy League, set of preppy players including David Allen Grier (MFA Yale School of Drama), Kali Hawk (child prodigy entered high school at age 12), Kimrie Lewis-Davis and Malcolm Barrett (NYU Tisch school of the arts) and of course Ms. Kerry Washington, who was accepted to both Yale and Dartmouth but turned them down in lieu of George Washington U, where she managed to graduate Phi Betta Kappa.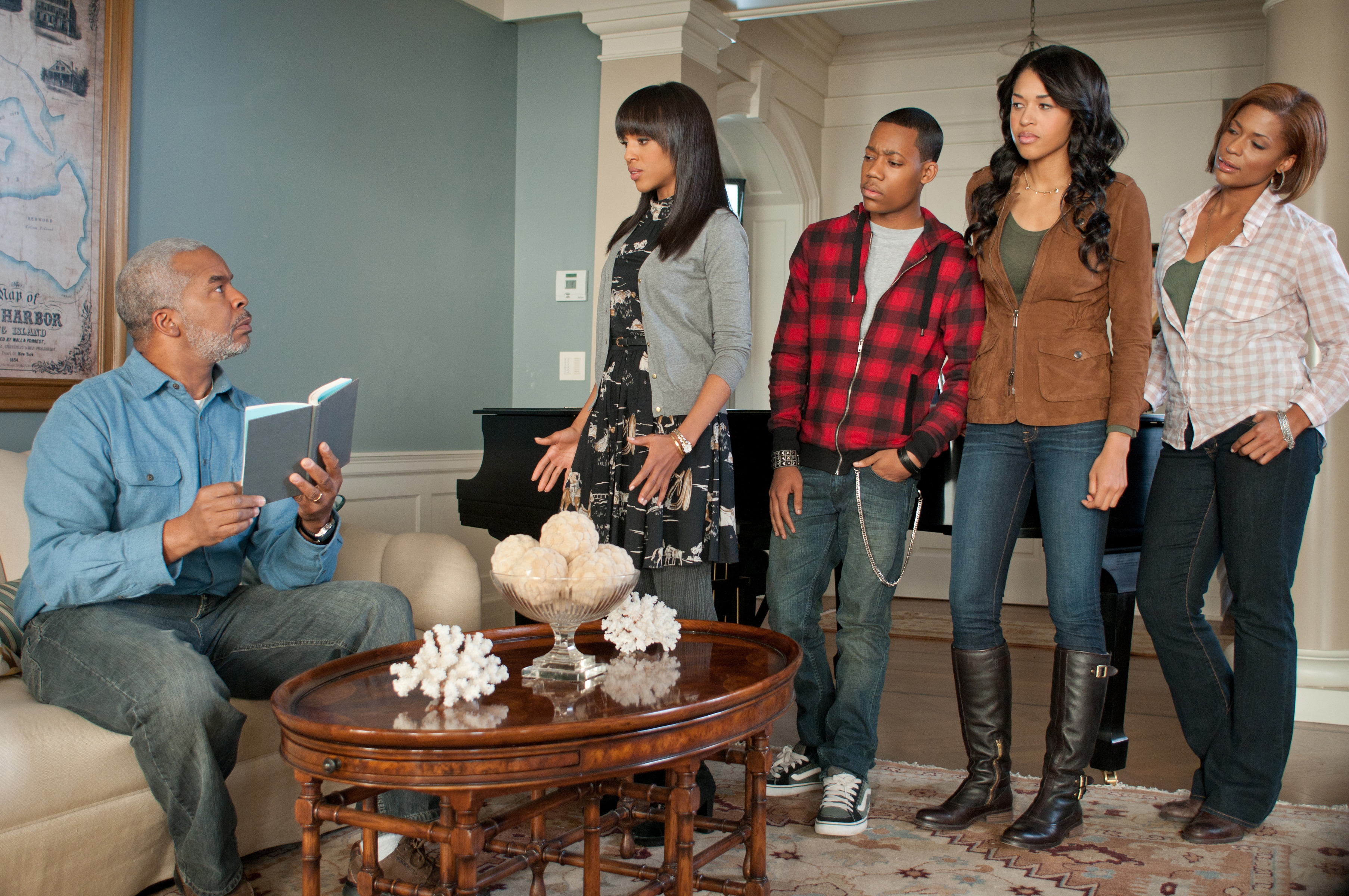 The actors playing the Peeples family, at least where education is concerned, are not so great a departure from their on-screen counter parts. But perhaps of greater interest is the fact that this film is color-blind. In essence, the Peeples family could helm from any upper crust American family, regardless of race, though class is evident.
The story? "Sparks fly when Wade Walker [Craig Robinson] crashes the Peeples annual reunion in the Hamptons to ask for their precious daughter Grace's [Kerry Washington's] hand in marriage." - Source
Craig Robinson plays Wade Walker, a school singer who performs children's songs about urination and other nonsensical subject matter for a living. When he decides it's time to finally meet his long time girl friend, Kerry Washington's uptight and upper crust parents, all manner of funny ensues.
A universal tale (who hasn't lamented at meeting their future in-laws?), the story takes on multiple twists and turns when the perfect Peeples family turns out to have quite a few secret skeletons in their closets.
Led by Kerry Washington, the film was shot two years ago, prior to the success or even the shooting of ABC's Scandal, which launched the actress into the stratosphere. Also of note, the film co-stars legendary actors Melvin Van Peebles and Diahann Carroll, a seemingly kismet pairing considering the fact that Washington is the first African-American woman to lead a network television drama since Carroll helmed Julia in 1968.
I caught up with both Washington and Carroll, along with the cast, on the red carpet of the Hollywood premiere last night. Several of Kerry's gladiator co-stars showed their support by attending the premiere as well. Take a look!
VIEW PREMIERE FOOTAGE HERE:
Peeples opens nationwide Friday May 10, 2013