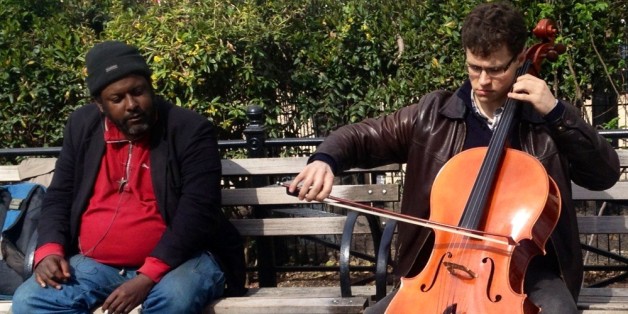 Bach's Suites for Solo Cello represent the beginning and end of my relationship with music. They were among the first pieces I played as a child and the rest of my life will be spent working toward their mastery. Generations of cellists have considered mastery of the Suites a pinnacle of artistic achievement and a rite of passage. A life spent in pursuit of such a singular goal is like a pilgrimage; it is endless and requires extreme effort, daily commitment and absolute resolve.
I have decided to combine my musical pilgrimage with a physical one. Beginning in May, I will walk nearly 600 miles on the Camino de Santiago, a pilgrimage route beginning in France and crossing Spain to the Atlantic Ocean. I will carry my cello, performing and recording Bach's Suites in ancient churches along the way.
Walking with me, a team of brilliant, award-winning filmmakers and a three-time Grammy Award winning music producer will produce a visually stunning documentary and a beautiful recording of the suites. We will endeavor to create 'sonic maps' of each church I perform in so that we can recreate the sound of those churches in live performances and film screenings following the journey.
Music is a language that speaks to everyone. I will be sharing Bach's music with people across Spain, and hope they will welcome me into their communities and be moved to share their stories with me. Many Spanish communities are suffering; in 2014 unemployment reached a record 57.7 percent for youth aged 18-25, now referred to as "the lost generation." My team and I are eager to meet these young Spaniards and hope they will be inspired to share their experiences struggling with these personal and cultural challenges. I have been invited to mentor young cellists in schools along the Camino and I look forward to exchanging ideas with them.
For more information, go to www.walktofisterra.com