In the aftermath of Hurricane Sandy, the media, naturally, focused their stories on the tragedy of this unfortunate event, and a tragedy it was. Their coverage of flooded and abandoned streets drowned out the unsung heroes of such a disaster, the few that, without hesitation, took immediate action in such circumstances. It failed to capture the stories of many reviving New York City to its glory, going unnoticed to most, like undercover superheroes in the night.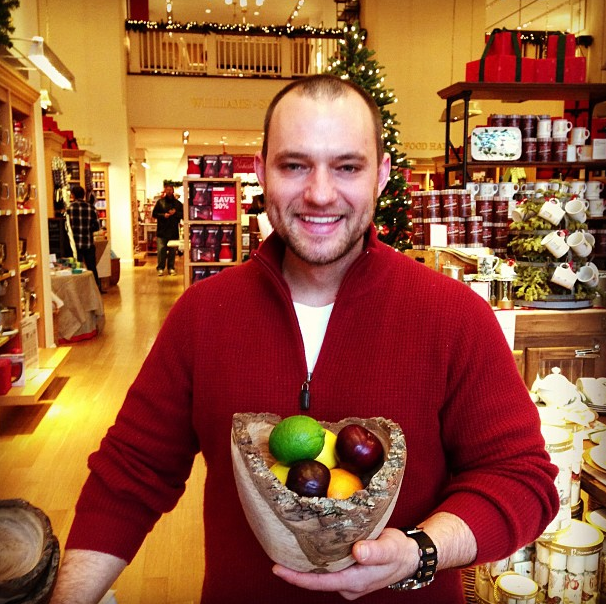 By day, Topher DesPrés is my Agent. As the Director of the Fitness Division at Wilhelmina Models, Topher and his team create and manage relationships with sports, nutrition and fitness brands, providing them with the faces and bodies that front their advertising campaigns. Basically, Topher knows where and what I am doing before I even know myself, and with one phone call, has the power to really make my day.
By night, Topher DesPrés is a New York City Artist and I believe, one of those aforementioned heroes. While most New Yorkers were camped in their apartments, keeping warm by candles and throwing back a few alcoholic beverages at the news that they are excused from work, Topher was out collecting naturally fallen trees from the high winds of Sandy off the streets, from the parks and even off some cars. A good deed in itself, but Topher's motives were more than just clearing the city.
As a wood worker in NYC there really isn't much in the way of wood supply for my craft, but I noticed trees that have fallen being chipped into mulch or thrown away and I thought why not use those? I started working with them and the more I did the message began to flesh itself out to me: This isn't a bowl, this is a message about waste and opportunity.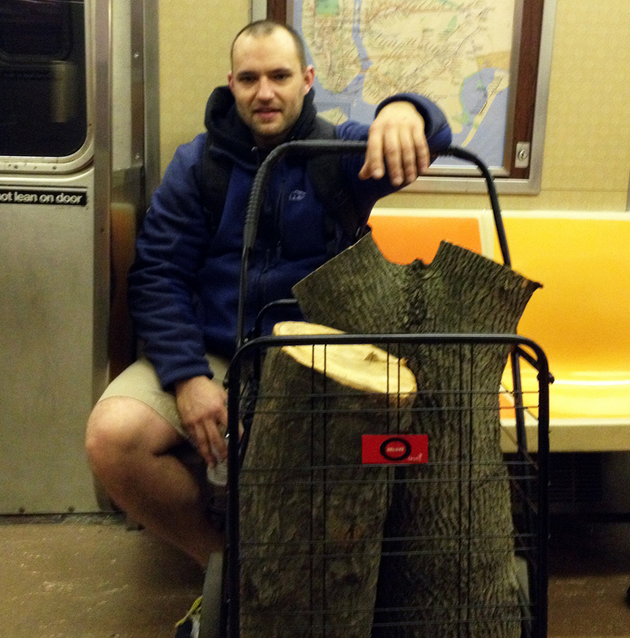 There are over 150 species of tree in New York City and some have been around since the Civil War. Topher reawaken's these fallen trees, extending their beauty and utility by chiseling out beautiful handmade bowls and vases. "These bowls were already in that piece of wood, I just carved it out," Topher explains. "Not only are they vessels themselves, but they also carry the message that waste is a terrible thing and opportunity is all around us -- even in 'waste -- they are vessels in and of themselves.'"
A self-confessed 'farm boy at heart,' Topher has rekindled his love of woodwork that he first experienced as a kid growing up in Maine. After a 20-year hiatus, his latest work with the NYC trees is catching on like wildfire, struggling to fulfill the orders for his pieces. "People start crying when I tell them the story of the bowls" which has been inscribed with the area or park the tree came from accompanied with 'Hurricane Sandy 2012'. These one-of-a-kind pieces are more than the beautiful and utilitarian characteristic they hold. "Every project is as unique as the tree I'm carving from, they're all organic experiences."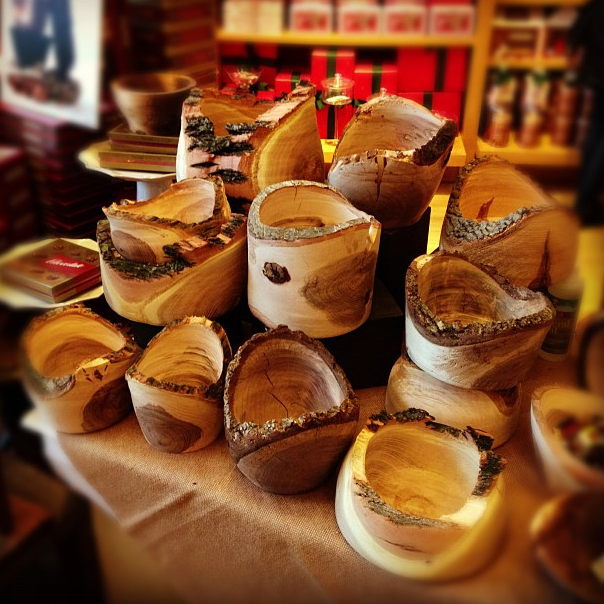 Topher has teamed up with the New York Restoration Project (NYRP), a non-profit organization dedicated to replanting trees in NYC and transforming community spaces, over 19,000 trees from the streets of NYC were torn down or damaged because of Hurricane Sandy. Twenty percent of sales are donated to the NYRP, reinvesting in the very land that he creates from. He was even asked to make a piece for the one and only, Bette Midler, founder of NYRP and presented to her for her birthday.
For more on Topher or to order a piece visit: www.topherdespres.com
To learn more about the NYRP or to make a donation visit: www.nyrp.org