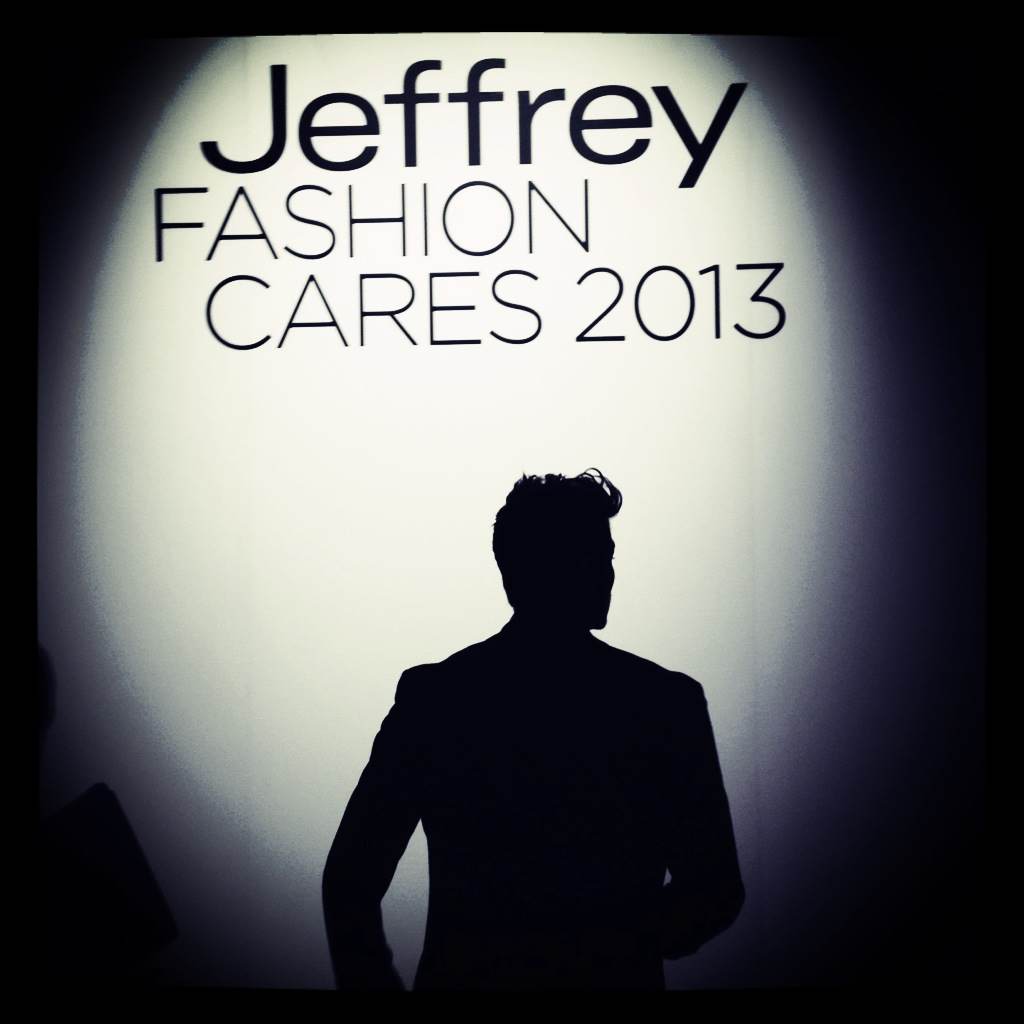 Once again, The USS Intrepid opened its doors last night, to the Big Apple's most fashionable and most generous, marking the 10th Anniversary of the Jeffrey Fashion Cares (JFC) Benefit in New York. Over the years, the fundraiser has donated millions of dollars to lesbian, gay, bisexual, transgender and queer (LGBTQ) non-profit organisations. For some of these organisations, including The Hetrick-Martin Institute (HMI), AIDS Community Research Initiative of America (ACRIA), The Point Foundation & Lambda Legal, JFC has helped to keep their doors open year in and year out, to continue their work to educate and improve the lives of people living with HIV/AIDS and members of the LGBTQ community. JFC has been their largest donators and last nights event was not only a another night to donate but also a night to celebrate the amazing mental and physical contributions of all involved in the annual event and of course, for the continued work that goes on everyday by each and every person at these aforementioned foundations.
When asked what we could expect this year from the decade young event, JFC Founder, Jeffrey Kalinksy modestly said "the honest answer is nothings different". But you have to question, 'Why have anything different?', when a fundraiser with the fashion pioneer and philanthropist means a night of cocktails, live & silent auctions and a men's fashion show. Actress, Emmy Rossum of Jeffrey's favourite TV Show, Shameless hosted the night and JFC Founding Chairs members Todd Sears and Dan Rothmann were joined by Cyndi Lauper to present the Community Leadership Award to Tony award winning Broadway legend and her collaborator on the new musical, Kinky Boots, Jerry Mitchell, for his contributions to the community through Broadway Bares. The night was also attended by Miss Universe, Olivia Culpo, model turned designer, Kelly Bensimon, Alec Baldwin & Kim Basinger's daughter and model, Ireland Baldwin, John Legend's model wife, Chrissy Teigen, Victoria Secret Model, Jasmine Tookes, and Jean Paul Gaultier's muse, Andrej Pejic, all sitting front row for the runway show which included some of the finest male models.
HMI, one of the JFC beneficiaries, is the nations oldest and largest LGBTQ youth service organisation. When discussing their inclusion as one of the beneficiaries, Thomas Krever, Executive Director of HMI confirms that JFC is "providing a voice for a population that has for far to long gone unheard". For HMI's services "there is a cost incurred and JFC really helps to draw attention and desparately needed funds to make sure that we could provide HIV testing". Darra Gordon, Associate Executive Director of HMI, jokingly asked "do you have an hour?" when asked about the results of contributions from JFC. "The event actually raised more than a million dollars for the organisation alone", continues Darra, "Countless meals for homeless young people, counselling services, job readiness, to literally thousands of young people".
Regardless of the what the results may be of last night's efforts, JFC is well on its way to making $1 Million sooner rather than later. Even in the effects of the global financial crisis, the event has seen donations continue to rise and rise every year. It's important to note that, unlike other charities, 85% or more of this money goes directly to the beneficies. Todd Sears, who after last nights event, steps down from his 10 year role as Founding Chair of JFC, believes "there has been a cultural shift, in terms of the number of people who have been interested in not only the organisation, but the organisations that we support". He notes that "you're seeing more and more people, especially straight allies coming out".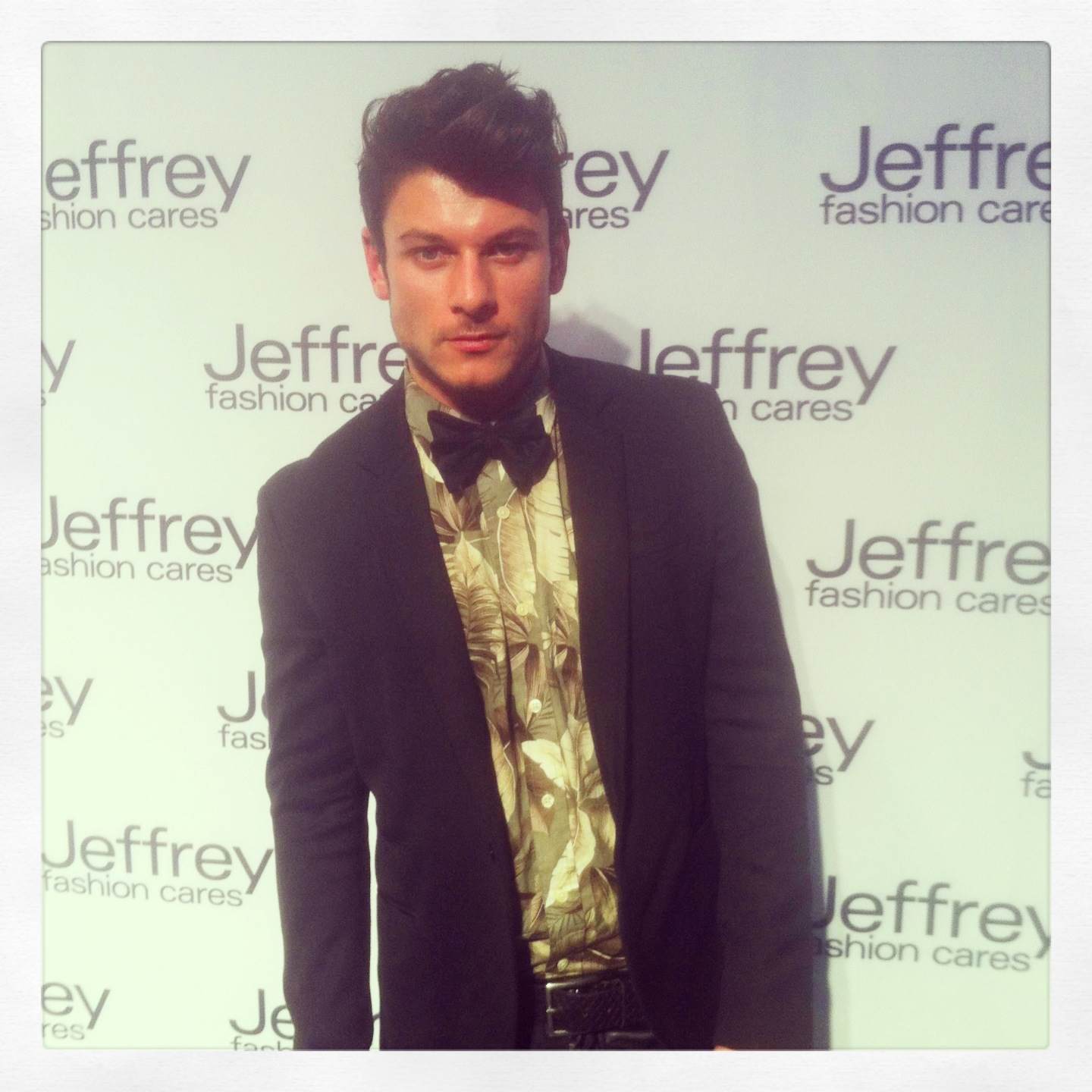 In fact, not only are straight allies coming out for the event, some are contributing their well-defined bodies and good looks for the cause. Andrew Weir, Casting Director of JFC for all 10 years, has once again handpicked some of the best male models in New York City to walk the runway in the latest trend from Gucci, Burberry, Givenchy and more. This years "family" of models included Chad White, Cory Bond, Marlon Teixeira, Sebastian Sauve, Jordan & Zac Stenmark and Clint Mauro. "some guys have done it for yen years acutally" Andrew continues, "back when it wasn't so easy to get support for this". On how the process of putting together the show has changed, Andrew says "now models contact us to be involved". I guess it's that "cultural shift" Mr Sears!