Do-it-yourself weddings can be a lot of work, but are also a great way to reflect your personality as a couple on your big day. From homemade wedding dresses to handcrafted decorations, the details of DIY weddings are often the core of their inspiring nature.
Signs are a nice touch for DIY wedding décor and add a homey element that can't be beat. And, lately, they've become very popular.
Today, we have great DIY wedding signs for you from the BridesView community. These signs come from Heather and Nick's DIY Country Wedding with Tons of Charm, Lisa and Eric's Gorgeous Florida Wedding, Dianna and Chantha's Washington DIY Wedding, Diane and Derek's Trendy Vintage Summer Barn Wedding, and Colleen and Joel's Annapolis Community DIY Park Wedding.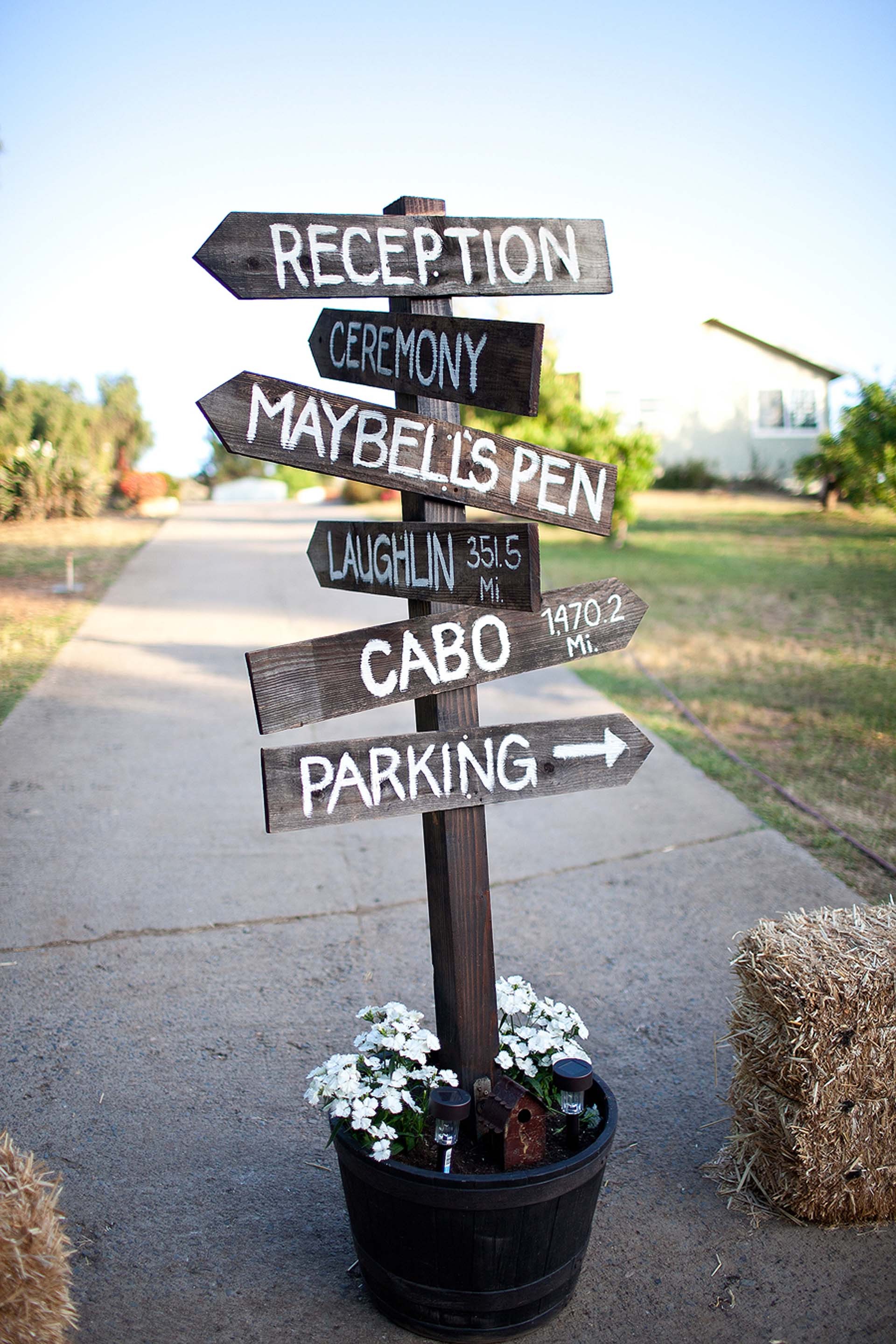 Heather and Nick chose a wooden handmade sign pointing out key points guests might want to find at their DIY country wedding, such as their honeymoon destination -- Cabo! Photo by: Red Tie Photography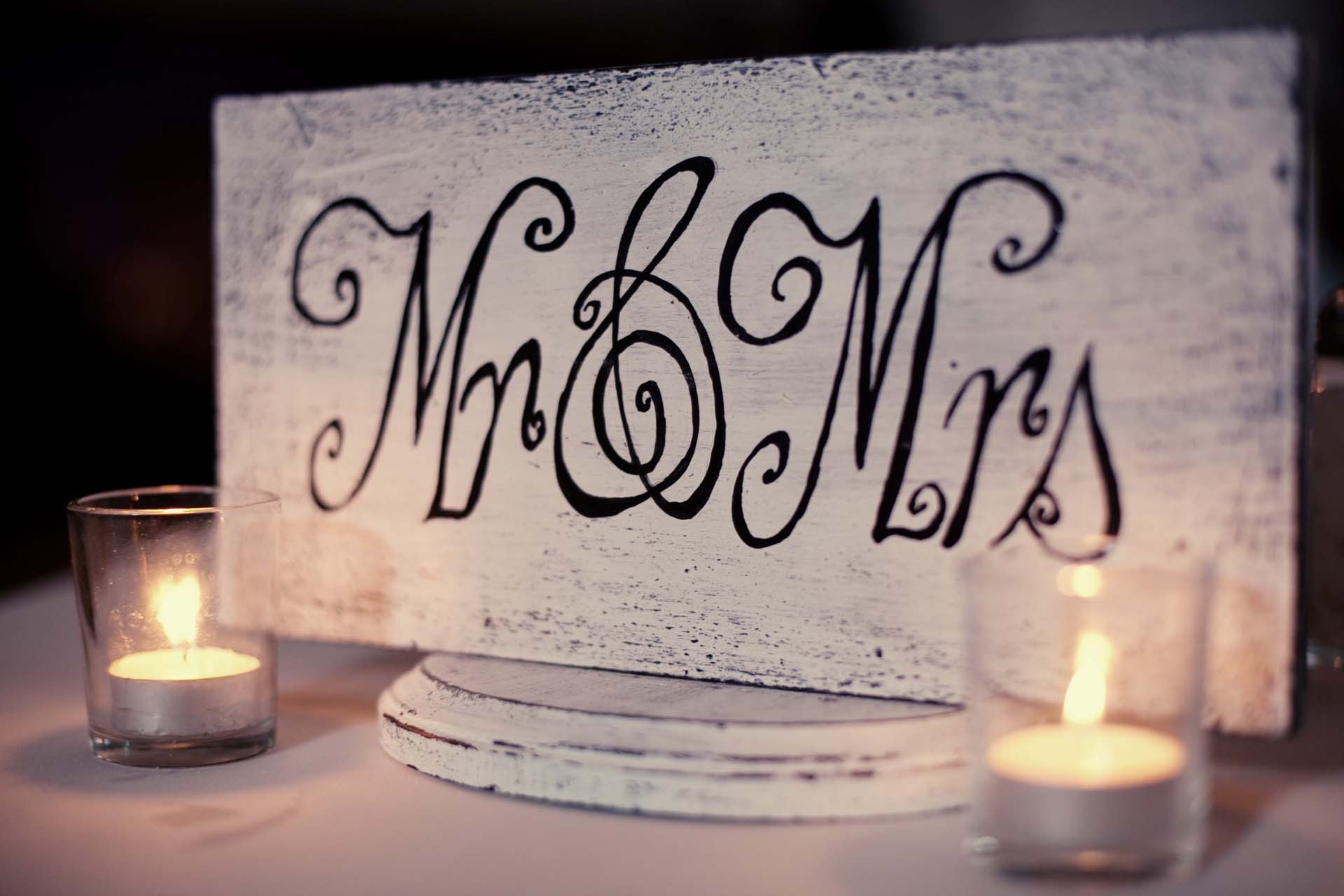 Lisa and Eric's gorgeous coastal Florida wedding included a handcrafted sign at the head table for the new Mr. and Mrs.! Photo by: K and K Photography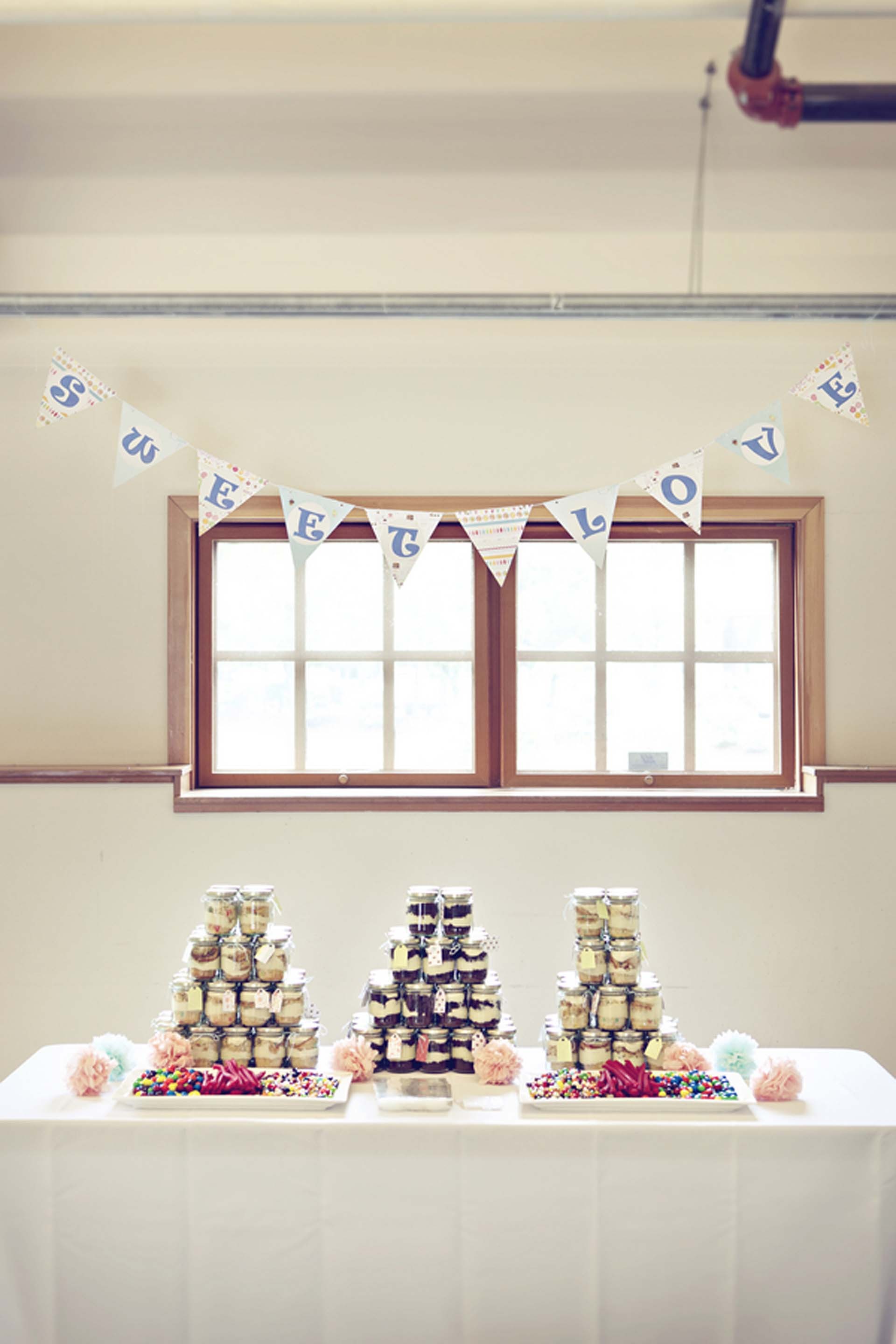 Dianna and Chantha hung a paper sign at their DIY wedding above the table containing their sweet wedding favors -- jars of jam and honey for guests. Photo by: Courtney Bowlden Photographer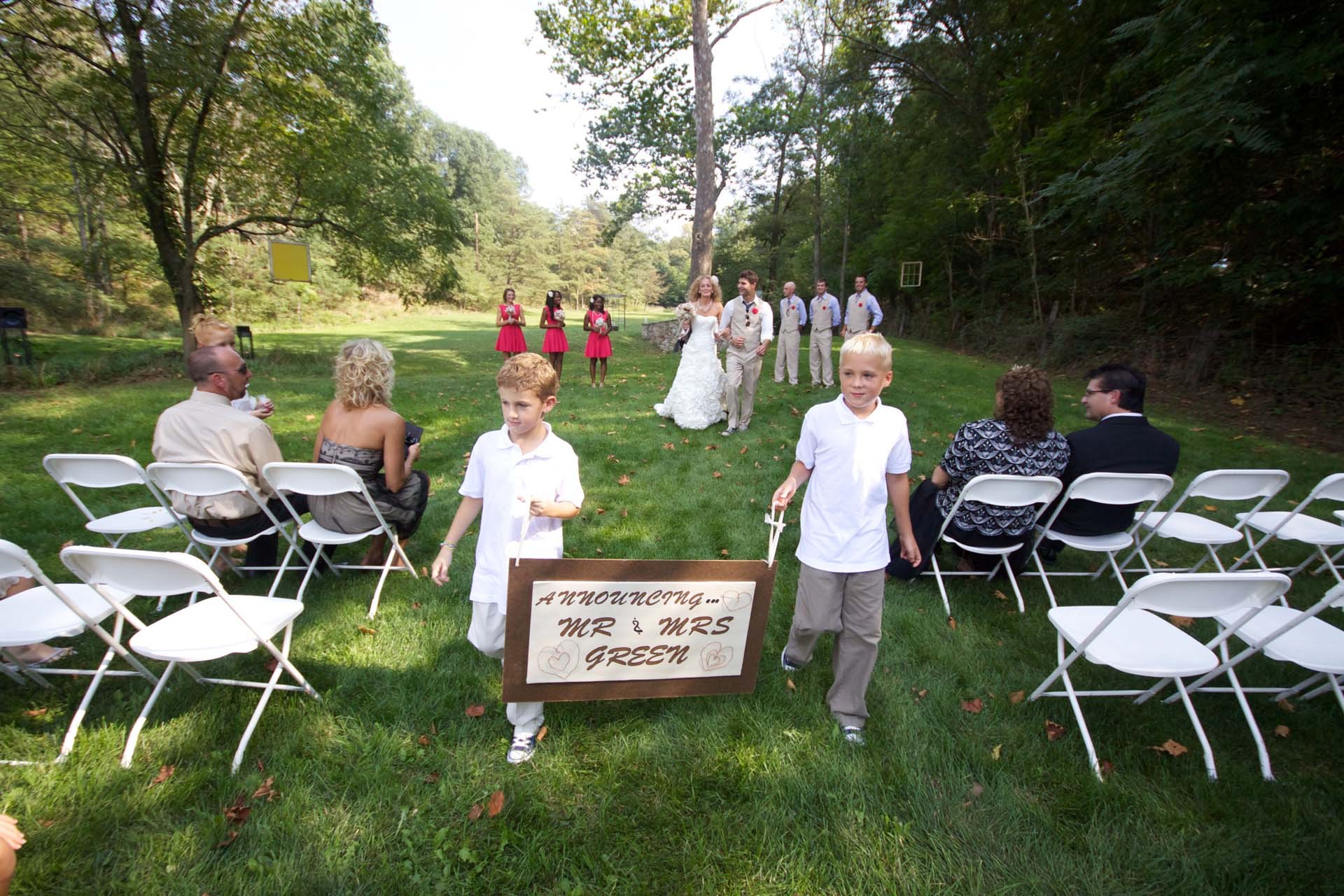 Diane and Derek's trendy vintage summer barn wedding included a sign announcing to the guests the arrival of the happy bride and groom. How charming! Photo by: Karlo Photography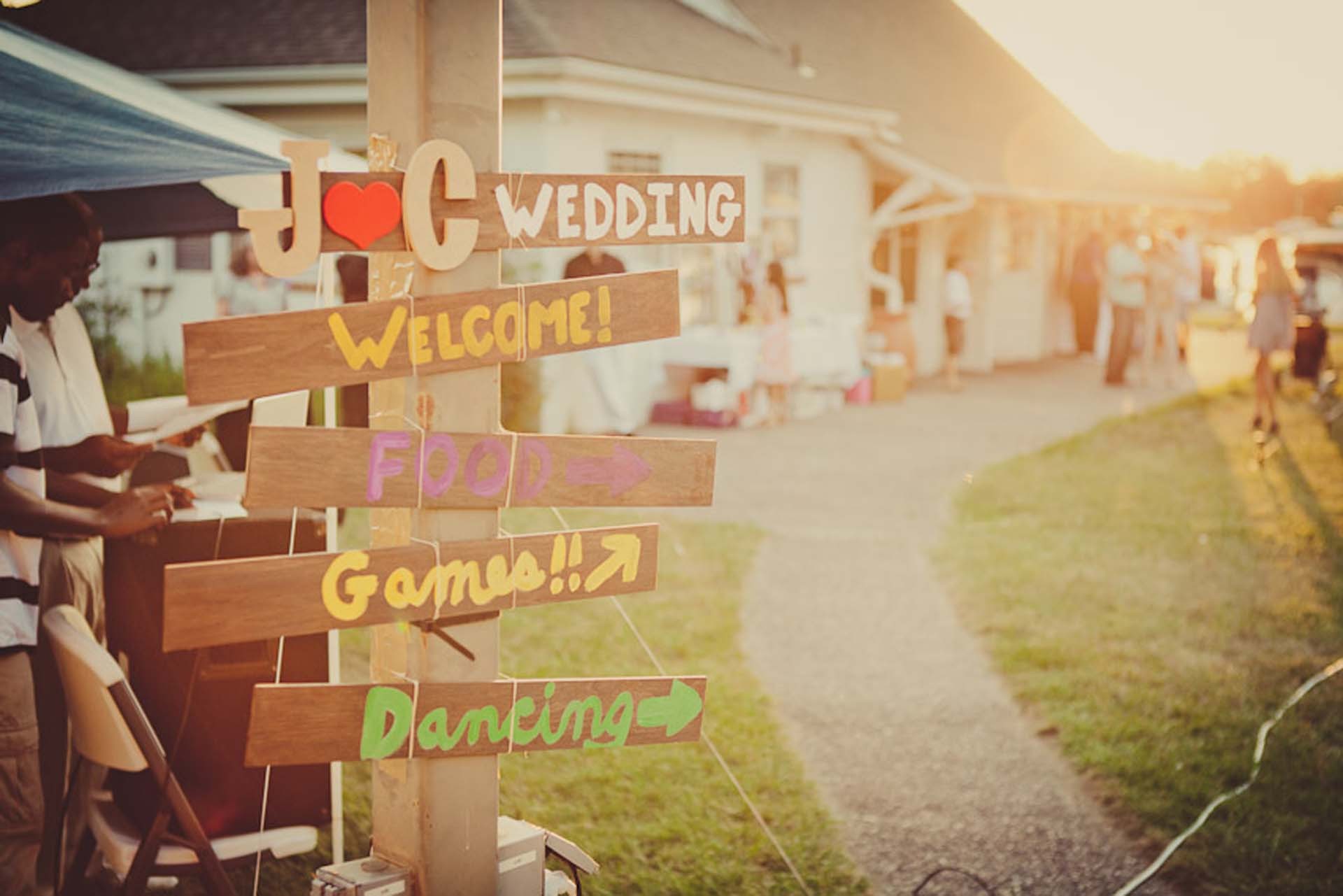 Colleen and Joel's DIY sign is colorful and just perfect for their Annapolis community DIY park wedding. Photo by: Petruzzo Photography
About BridesView
BridesView is a wedding inspiration community that helps brides and grooms envision and plan their wedding from photos shared by real couples. You can find and save photos based on wedding style, setting, colors, location and more. Find wedding inspiration that fits your style or share your wedding photos on BridesView today!
http://www.bridesview.com/