In 1989, my favorite television show was "Life Goes On" starring Chris Burke, an actor with Down syndrome. It portrayed an all-American family dealing with issues of everyday life. The character Corky was a member of the family who had a genetic disorder -- Down syndrome -- just like me.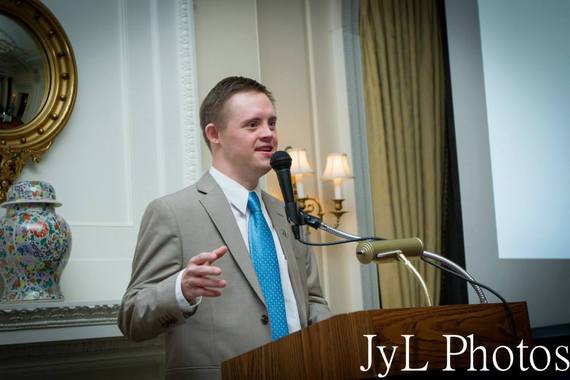 During my senior year in high school, Chris Burke and his folk band made an appearance at my high school. After their performance, Chris addressed the audience about living and succeeding with Down syndrome. He was such an outstanding speaker and his message made an impact on me. His focus was to make the world more accepting of people with disabilities. Chris said, "You can do anything if you set your mind to it!" He inspired my interest in wanting to become a public speaker and advocate.
I began to realize that raising awareness might change attitudes. I want to show the world that people with disabilities much more like everyone else than many realize. I want to focus on ABILITIES! There are so many examples of diverse and dynamic abilities including: actors, athletes, dancers, singers, musicians, authors, artists, and ambassadors, just to name a few. People with intellectual and developmental disabilities have so many unique gifts and talents. We can work, contribute to our communities, and accomplish so much. The focus is on what we CAN do -- not what we can't do!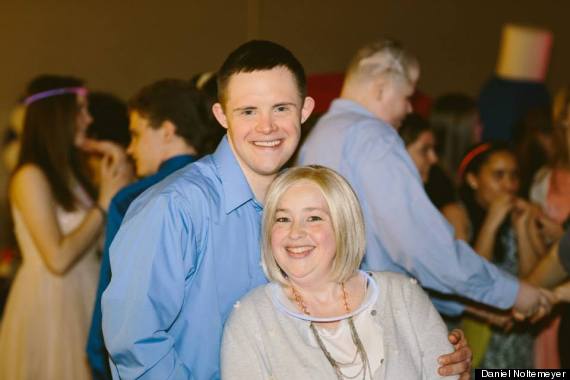 I have had the opportunity to do disability awareness training in classrooms of all age levels, camps, medical school, physicians' offices, businesses, and churches. I have lobbied at the Capitol in Washington, D.C. to advocate for the rights and funding of programs for those with disabilities. I have written editorials, been on TV and radio, in magazines, and yes, I was even on a billboard!

In 2009 I helped initiate the Best Buddies organization in Kentucky. Best Buddies mission is to create opportunities for one-on-one friendships, integrated employment, and leadership development for people with IDD (intellectual and developmental disabilities). The past five years have been life-changing for me because of Best Buddies. I have grown and matured as a person. I have built my confidence and learned leadership skills, public speaking skills, and most importantly, advocacy skills. I have learned not only to be a strong self -advocate, but also an advocate for others with IDD. I was chosen as a Buddy Ambassador by the organization to help spread the mission and share my personal story of how Best Buddies has impacted my life. I have traveled nationally to promote social inclusion and acceptance of those with IDD. I am very passionate about making a difference. In 2013 I received the "Spirit of Courage" award from Best Buddies International for "courageous perseverance resulting in unparalleled and lasting benefits to both your community and the Best Buddies global movement."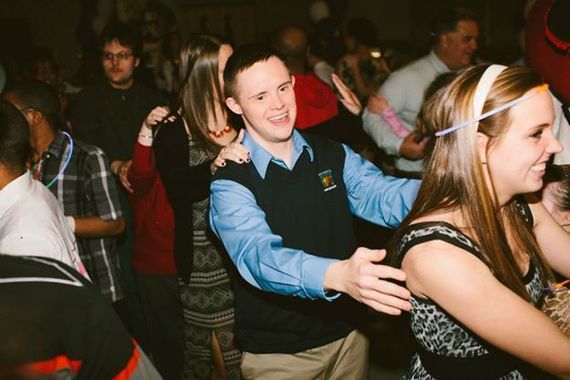 I have had the privilege of being a trainer at Best Buddies Leadership conferences. It has been a powerful experience to share my passion with others and to be a positive influence on younger people. I hope they too will want to become ambassadors. I tell them, "you can DO it...you can change the world!" I also continue to be a mentor in local schools to raise awareness about people with IDD. I stress the importance of respectful language. I ask them to think twice before using the "R" word (retard) which can be hurtful to those with IDD. I am so proud to be part of the movement to "Spread the Word to End the Word" and encourage everyone to take the pledge.
This blog post is part of a series produced by The Huffington Post and The NASCAR Foundation, in conjunction with the latter's Betty Jane France Humanitarian Award. HuffPost will feature a blog by each one of the four finalists on consecutive days, and each will appear on HuffPost Live that day. To see all the posts in the series, visit here. For more information about the Betty Jane France Humanitarian Award -- and to vote for the winner -- visit here.