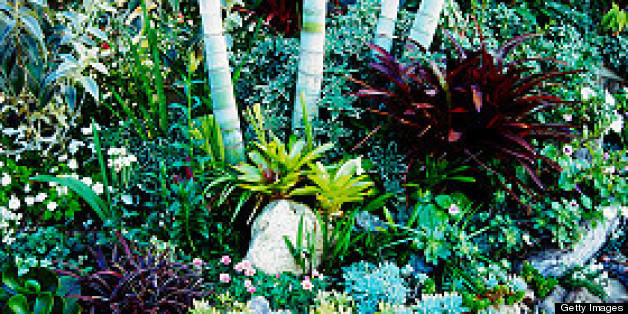 Mother's Day is a holiday where food plays a central role-as a token of appreciation and a gesture of love.

This Mother's Day, make it a point to create a better, more sustainable celebration with these seven tips:

1. Buy local. Consider cooking your mom meal at home instead of going out to a restaurant, and try to buy as many ingredients as possible from local farmers .

A study by the Natural Resources Defense Council (NRDC) about the environmental impact of food transportation in California showed that importing food products into the state released nearly 250,000 tons of greenhouse gases-the equivalent amount of pollution caused by roughly 40,000 vehicles. And shipping food from far away also means that it's not as fresh-or tasty-once it reaches consumers.

The organization Local Harvest has a search feature that allows consumers to find area farmers markets and farms in their communities.

2. Dine responsibly. If Mom prefers to go out for dinner on her big day, do some research beforehand and find restaurants that follow best practices for sustainability.

The Green Restaurant Association has a search feature that allows diners to locate the most environmentally friendly places to eat. And make sure to eat leftovers-the NRDC reports that restaurant patrons leave 17 percent of meals uneaten on average, and that more than half of that is thrown away.

3. Learn something new. Understanding why it's important to eat locally or to support sustainable operations is as vital as the actions themselves. Documentaries such as Food, Inc., What's on Your Plate, and http://foodchainfilm.com/fc/ can provide lots of quality conversation topics for Mother's Day dinner.

Also, these great books are definitely worth reading to learn more about food and agriculture: Cooked by Michael Pollan; VB6: Eat Vegan Before 6:00 to Lose Weight and Restore Your Health . . . for Good by Mark Bittman; Bet the Farm: How Food Stopped Being Food by Frederick Kaufman; Foodopoly: The Battle Over the Future of Food and Farming in America by Wenonah Hauter; Behind the Kitchen Door by Saru Jayaraman; The Perfect Protein: The Fish Lover's Guide to Saving the Oceans and Feeding the World by Andy Sharpless and Suzannah Evans; Salt Sugar Fat: How the Food Giants Hooked Us by Michael Moss; and Full Planet, Empty Plates: The New Geopolitics of Food Scarcity by Lester R. Brown.

4. Make a donation. Instead of buying another gift for Mom that she doesn't need, why not find an organization that supports a food- and agriculture-related issue and make a donation in her name?

According to the U.S. Department of Agriculture, 17.2 million United States households were food insecure in 2010. In New York City, City Harvest collects food from restaurants, grocery stores, and other food businesses for donations, and also supports educational programs about nutrition in low-income communities. Oxfam America also has a gift section where you can donate a vegetable garden for a family in need.

5. Help out in the community. The latest U.S. census report shows that 46.2 million people were living in poverty in 2011, and poverty is the leading cause of hunger.

Share a meal with those less fortunate on Mother's Day by lending a helping hand at a food bank or a soup kitchen. The organization Food Pantries has a website to locate food pantries and soup kitchens in your area. And sharing a plot in a community garden is another great activity. Chicago's Green Network, for example, has a map showing all the area community gardens and how to get involved.

6. Buy Fair Trade. Common Mother's Day gifts include chocolate, fresh fruit, coffee, or flowers-all items that can be purchased from fair trade producers. By demanding fair prices for their goods, Fairtrade International helps support smaller producers and farmers who may have a hard time covering their own costs while remaining competitive in the global market. Fair Trade USA has a global reach map that shows many of the organizations involved in fair trade.

Food Tank co-founder Ellen Gustafson recently launched the Apron Project. The first collection of aprons are handmade in Rwanda by Indiego Africa, an award-winning, design-driven nonprofit social enterprise supporting women-owned businesses in Rwanda. The organization helps businesswomen build economic independence through access to markets and education.

7. Plant a garden. Planting a vegetable garden at home is not only a fun Mother's Day activity, but is also an excellent way to make sure that Mom has fresh produce available for the rest of the summer.

It's also a money-saver-the National Gardening Association estimates that the average return on the investment of a home garden is US$530. For the amateur urban gardener with limited space, these tips from Inhabitat are a good place to start.
Written by Danielle Nierenberg and Quinn Korreck, Food Tank: The Food Think Tank