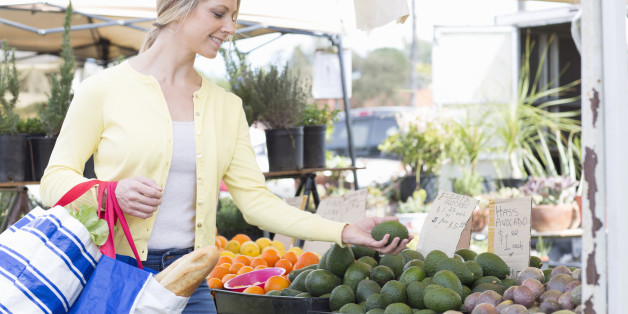 This post was co-authored with Harry Palmier, Senior Partnerships Adviser at the Global Forum on Agricultural Research.

As nations gather in Lima in December for the 20th Conference of Parties to the United Nations Climate Change Conference (COP20), delegates need to consider the important role played by family farmers in mitigating, adapting, and even reversing climate change. By recognizing agriculture's potential to combat climate change, delegates at the COP20 can celebrate the International Year of Family Farming (IYFF) by investing in policies and practices that improve food and nutrition security and raise incomes for farmers around the globe.
Farmers, in addition to producing calories, also preserve biodiversity around the world. In Puno and Cusco, Peru, up to 177 varieties of potatoes, and many other native foods, such as quinoa, maize, and oca are conserved by the terraced system on the steep slopes of the Andes and the high plateau around Lake Titicaca. The terraces control pests and disease, help better manage water resources, and prevent land degradation. Farmers have used terraces for centuries to help maintain rich soil and biodiversity by cultivating different crops at varying altitudes.
Planting crops that are naturally resilient to high temperatures, flooding, and disease -- and are also nutrient dense -- can be a win-win for farmers. This is part of the strategy supported by the Global Alliance on Climate-Smart Agriculture (GACSA) launched at the Climate Summit in New York last September. Drought-tolerant crops like chickpea, pigeonpea, and pearl millet are vital for smallholder farmers in the drylands -- they resist drought and provide a source of insurance for farmers. Increasing farmers resilience to climate change with crop varieties better adapted to drought and pests is a major goal of the CGIAR Research Program on Dryland Systems (CRP DS). The International Crops Research Institute for the Semi-Arid Tropics (ICRISAT), one of the Centers partnering in CRP DS, focuses on six crops in 55 countries in Asia and sub-Saharan Africa, selected for their high nutritional value.
In addition, agroforestry -- or growing crops along with trees -- can help sequester carbon in soils, while also raising incomes for farmers. In 2008, the U.N. Food and Agriculture Organization (FAO) piloted a program to promote the Kihamba agroforestry system practiced on Mt. Kilimanjaro as a climate action strategy -- both adapting water catchment practices to longer dry seasons and rethinking sources of income. Since coffee farming was in decline, changes in the environment jeopardized carbon sequestration in forests as well as erosion-preventing water catchment. Promoting agroforestry -- on large and small farms alike -- can protect the ecosystem that farmers depend on for income and mitigate climate change.
Over the last 30 years mungbean in Asia has moved from an underutilized crop to an important part of rural livelihoods thanks to participatory breeding and research directly geared to farmers needs by AVRDC - The World Vegetable Center. Mungbean matures quickly and is more drought tolerant than soybean. And it can be used both as a vegetable and a grain and provides iron, helping improve children's health in India and other countries where anemia is a problem.
The COP20 is an opportunity for governments to invest, not just in mitigating climate change, but in adapting to food and nutrition security with farmers. National governments can look to the Global Forum on Agricultural Research (GFAR) to bring together the voices of people who care about the future of agriculture. GFAR has facilitated discussions to help understand policies and institutions that are needed to allow successful climate solutions to be scaled out and replicated. GFAR is advocating for the Regional Farmers' Organizations proposal, under the frame of GACSA, to help empower farmers to cope with climate change.
Ultimately, delegates need to recognize that farmers are not just food producers -- but entrepreneurs, teachers and stewards of the land who are on the front lines in the battle against climate change.
--
Harry Palmier is the Senior Partnerships Adviser at the Global Forum on Agricultural Research and Danielle Nierenberg is the President of Food Tank.