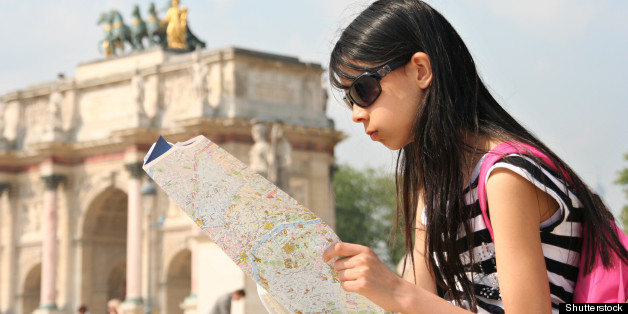 Whether you are a sophomore in high school or an undergraduate college student, there is nothing more universal than the pleasing moment when you can put down your pen for your final exam and at last let the most pleasing word whistle out of your lips: Summer. Those two well-deserved months where you can catch-up on your social life and all of the movies and TV shows you have missed out on since hiding under a turret of books for weeks on end. However, summer also gives you the chance to have a few adventures that will benefit your future-self.
Here is a list of the top five productive ways you can spend your summer of 2013:
1. Volunteer -- There is nothing that will open your eyes to the world more than giving back to the community. If you want to stay close to home over the summer there are many local projects you can become involved with. For example, you could give your time to a soup kitchen or work at a homeless shelter. You can also mix your talents with the type of volunteer role you take. For example, say you want to be an events coordinator in the future, why not volunteer at your local arts festival? Not only will you gain valuable experience for your CV, you will also gain access to some of the best shows on offer without spending a dime (although you will have to put some effort in!). Or if sport is more your thing you could help set up a sports club for disadvantaged kids. Fundraising for a charity and then running a marathon is another way where you can use your talents to contribute to those who need it. The key to really enjoy your time volunteering which will also help you gain experience for your future is finding projects that link in with the skills that suite you best.
2. Travel Abroad -- Whether you are going on holiday with your family or with your friends, summer is the perfect opportunity to live your own adventure in a foreign land where you can experience a different culture. Why not make the most of your time abroad by taking up a language course or joining a unique skills class? You could go to Rome and study Italian whilst drinking in some of the most beautiful historic sites. Or, if you're looking for an even more enriching adventure, you could spend the full two months backpacking across an entire continent. To keep costs down whilst traveling you can work for a few hours each day at a hostel which will in return provide you with free accommodation. Showing that you have unique life experiences or language skills can always impress employers and your time abroad might also have an impact on the direction you decide to take in life.
3. Summer Camp -- Summer Camp offers the best of both worlds. If you are under 18 then you could attend a camp for a few weeks, learn new skills and make new friends, whereas if you are over 18 you could spend the whole two months working at camp, taking part in all of the activities and get paid for it. There are many different types of camps you could choose to go to. If you have always dreamed of being a singer, dancer or a music producer and you know all the songs from Camp Rock then you will feel at home at music camp. Or if you are more adventurous you could go to a camp dedicated to outdoor activities where you could spend the nights sleeping under the stars and go canoeing in the morning. Or maybe your religious faith is a key part to your identity? You could join a camp where religion is the fundamental theme which will be a great opportunity for you to meet like-minded people.
4. Internships -- If you have a clear focus of what type of job you want to have when you're older, there is nothing stopping you from racing ahead of the pack now will you have the chance this summer. Internships are the perfect opportunity to gain experience on your chosen career path which might be the key component in gaining access to college or a future job. There are plenty of industries which offer roles for students wishing to get ahead of the game, from finance to journalism. If you can't find any published internship opportunities that interests you, contact the businesses in your area which fits your career path and ask if they would consider offering you a few weeks work experience.
5. Theme Park -- If you want to save up the bucks but you don't want to take on a boring temporary sales job, why not apply to work at a theme park? You could spend the summer in a constant busy atmosphere surrounded by smiling faces (except from the tired out adults) while you are paid to have fun. If you decide to work for Disney you might even end up being one of the lucky few chosen to dress up as their favorite Disney character. The perfect job for all drama students out there!
Summer holds a wide range of opportunities for any student who seeks a little adventure or wants to further their future employment prospects. Only you can decide the ideal way to make your two months off productive.