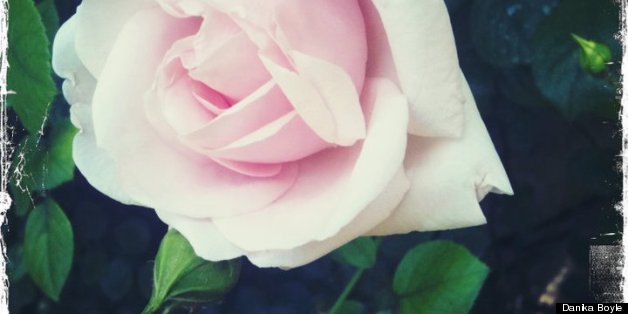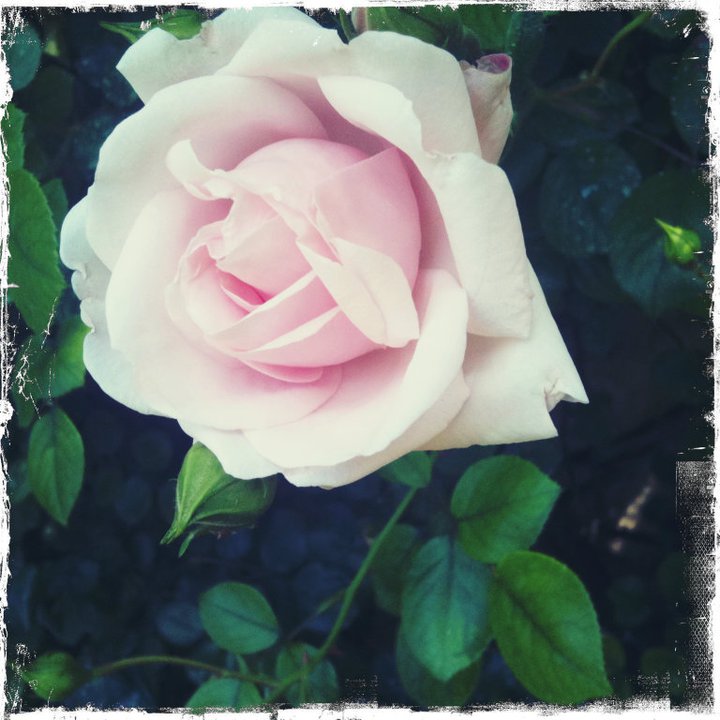 In Provence, as spring advances toward summer, fields beckon, red with poppies scattered like gypsy blankets under cherry trees laden with their ripe fruit. Jasmine wraps around entire villages in a verdant rash while the middle aged blooms of vintage rose vines cling jealously around the collars of archways and doors, down entryway portals and stone walls, releasing perfume like a heady and intoxicating warning. If you listen closely, the winds of the mistral carry across the awakening lavender fields, the songs of nearby sheep as they graze on wild herbs. Here is a menu to celebrate the ripening of spring in the land of milkweed and honey.
Rose + Campari Spritz
In May, Roses peak in exceptional form and color throughout Provence and the Cote D'Azur and though most make their way into perfume or as objets d' table, there are plenty of other opportunities to blend the aromatic bloom into your life. A simple syrup of rose petal and sugar can be used in cocktails, desserts, or even as a glaze to grilled meats such as lamb or chicken; ground with sea salt or sugar, the rose provides a celebratory experience to the everyday such as when combined with hot tea or a bath, depending on the occasion.
What You Need
½ pound of pitted cherries
1 tbsp of dried edible rose petals
½ cup of sugar
1 cup of water
1 bottle of Champagne or Prosecco
1 bottle of Campari
* If fresh cherries aren't available you can substitute with fresh raspberries, peaches or jam.
Combine the water, sugar and rose petals in a small saucepan over medium to low heat, stir to combine and reduce by half. Strain and set aside to cool. Once cooled, puree the cherries and rose syrup in a blender. Strain once more if you prefer to serve without pulp.
In champagne flute or small glass, add ice, one tbsp of rose and cherry puree, two ounces of Campari or to taste and top with Champagne.
Mimolette Tuilles
Mimolette is a cows milk cheese from Lille, France. Formed into a round Edam with a slightly greyish exterior, when opened the Mimolette resembles a cantaloupe with a beautiful bright orange interior. It hardens with age and tastes a bit like Parmesan with a sweet, hazelnut like finish. Its lovely served with a cold aperitif such as champagne, a crisp white or rose wine and with beer. If you cannot find Mimolette, Pecorino or Parmesan Reggiano is a fine substitute.
For the Tuilles, you will need ½ pound of cheese or more depending on desired number, a round cutter and a lined cookie sheet.
Pre-heat the oven to 350 F.
Grate the Mimolette cheese onto a plate or bowl and using a round or rectangular metal form, set form over lined cookie sheet and fill with just enough cheese to create a single layer to cover the bottom but do not pack. Place in oven for 10 minutes and remove. While the cheese in still warm roll gently forming a tuille or cigar shape, being careful not to overlap edges and allow to cool. To keep fresh, as they tend to quickly soften and stale, place in airtight container in fridge until serving.
Ratatouille Galette
For the Ratatouille
Alice Waters, the American chef, writer and owner of Chez Panisse in Berkeley, California, once wrote: what grows together, goes together. Inspired in its frugality of word against an endless variety of truth, seasonal gardens and ingredients can be combined in any way to give witness to that end. Ratatouille -- the slow simmering liaison of tomatoes, onion, sweet pepper, eggplant and zucchini is a perfect example; an edible melody of late spring and early summer.
A few points to consider when making Ratatouille:
* Olive oil is essential; its the stock. A good quality extra-virgin oil is best and for a standard preparation of Ratatouille -- enough for four main or eight coursed servings -- it isn't unusual to use two cups of olive oil in the process.
* Allow plenty of time for each ingredient to sweat independently. The process of cooking from start to finish should be given the better part of an hour.
* On seasoning seeded vegetables, be gentle with seasoning before hand as they wilt easily. Should you find your eggplant a little too old or large or the growing season dry, take them and once sliced, sprinkle with salt and leave in a colander for a half hour before rinsing well. I prefer to salt each round of vegetables as they cook with ½ tsp or so of kosher salt and a pinch of fine pepper for a total use of 2 ½ tsp. If using a finer sea salt such as fleur de sel, the volume may be reduced and to taste. Oftentimes, the acidity of the tomatoes will mask the level of saltiness so its best to taste near the end, once the stew is almost complete and better yet, cooled slightly. If necessary add a tsp of sugar to balance. If tomatoes aren't in peak form, adding a bit of vinegar will help or use a can of San Marzano Tomatoes in place of fresh. Ratatouille can be made in advance and kept for up to a week. During summer, the prolific nature of these ingredients encourages me to make this once a week which I can then use throughout the week as a side, a filling for a savory galette as it is here, or served cold with toasted baguette and an apéritif
Begin with two medium size onions, two large sweet red peppers, three medium size zucchini, three medium size eggplant or two large ones, five large firm tomatoes and four to five cloves of garlic.
Slice your onions into thin ribbons, the eggplant and zucchini into rounds and then cubes, seed and dice the peppers and finely chop your garlic. Set aside without combing. Quarter the tomatoes, tasting for their sweetness and texture.
In a small saucepan, add three parts olive oil to one part vinegar -- about ⅓ cup to 2 tbsp -- either balsamic or red wine vinegar is preferred. On a low flame add half the garlic. Once the garlic begins to release its aroma and the vinegar snaps a bit, add the tomatoes and with the back of a fork or pototo masher, roughly press the tomatoes into the vinegarette. Allow the tomatoes to cook slowly -- about 10 minutes. Season with one tsp of salt and if necessary, a tsp of sugar. Set aside.
Meanwhile, take a large stock pot or deep sided stainless steel saute pan and over medium low heat, add ¼ of cup of olive oil and the onions. Season as noted above. Once the onions have melted and are limp if picked up with a fork, add in the peppers and repeat the process.
Next add the zucchini and, once it has softened well, add the eggplant and allow to cook for 10-12 minutes, adding more olive oil if necessary. Once the eggplant has softened, add in the remainder of the garlic, the reserved tomato sauce and another ¼ cup of olive oil if necessary.
Allow the mixture to cook slowly for another 20 minutes, preferably even a bit longer if you have the time. Checking the bottom of the pan from time to time, scrape along any bits that are stuck. Once cooked, allow to cool and come together for a bit before serving. For use in a tart, allow to cool completely.
For the Galette Dough
2 cups of AP flour
1 tsp of salt
1 cup of cold unsalted butter, diced
Ice water to feel, beg with ½ cup
Begin by blending your flour, salt and cold butter together, adding cold water after to form a texture which can form in hand but isn't wet. Roll into a disk, wrap in plastic and place in fridge to rest and chill for half an hour.
When ready to bake, pre-heat oven to 350 and take galette dough out of fridge, unwrap and place on the backside of a cookie sheet that has been lightly sprayed with vegetable oil. Roll dough out, any organic shape is fine. Add the filling, leaving two inches from all sides, and then fold over the dough two inches back onto itself. Brush the edges with egg white and place in oven for 30 minutes or until crust is golden brown and filling is bubbly. Let rest before cutting or serving. *To note, if adding cheese, add under the filling to prevent burning.
Lavendar Chocolate Pots de Crème w Fleur de Sel
This is a luxuriously versatile recipe. Here, the chocolate is infused with lavender but any edible floral bud or even herb could be used in the same way. Omitting the lavender I have also used Orange zest and marjoram or mint, steeped Earl grey tea in the cream for a moment before hand and for Vietnamese inspired menus, added crushed salted peanuts to the top before serving. Keep in mind, if working with nuts or fruit such as raspberries or strawberries, add to the pots de creme after blending.
6 oz of good quality 60% Bittersweet Chocolate Bar or Chips such as Guittard.
6 egg yolks
2 tbsp of sugar
2 cups of heavy whipping cream, plus 2 cups reserved
4-5 small buds of lavender, pinched to release their aroma
1 oz of fleur de sel
Blender
In a small sauce pan, bring the whipping cream to a gentle rolling boil.
Meanwhile, in a blender, combine egg yolks, sugar and chocolate.
Once cream has begun to lightly roll towards a boil, remove and pour into blender, cover and place a damp cloth over the blender lid and pulse once or twice to combine before blending on high for 2-3 minutes.
Pour chocolate into small ramekins or glasses and sprinkle with 2-3 flakes of salt and a lavender bud. Cover with saran, pressing lightly into the top of the pots to prevent them from developing a film. Refriderate until chilled, at least 4 hours, up to 24. To serve, allow to come to room temp, 20 minutes or so.
* When using raw egg, it is imperative your eggs are fresh and of the best quality.