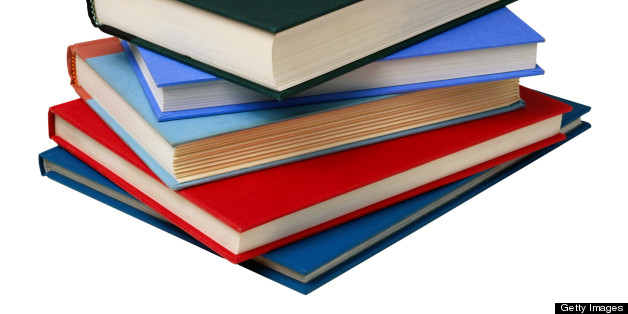 A host of new books have already come out this year to inspire you on your next project. (Like many others, we've enjoyed reading Facebook COO Sheryl Sandberg's Lean In as part of a book club this season.) But with summer rolling around at Shutterstock HQ, we thought it was time to highlight some new releases to serve as your educational and motivational companions in warmer weather. Here are five must-reads to make the most of your summertime serenity.
Make Good Art by Neil Gaiman
Proving that both good advice and good art never go out of style, Neil Gaiman's commencement address to Philadelphia's University of the Arts last year has been brought back to life for all to enjoy. It's not just designers who will find wisdom in this speech, either; it was a hit on the Internet as well. Graphic artist Chip Kidd provides the art to give the address its due.
Designing B2B Brands by Carlos Martinez Onaindia and Brian Resnick
A couple of Deloitte executives dish on how brands can do a better job of exploring their global identities. As employees become brand advocates for their companies, everyone must invest in his or her vision on how to approach business-to-business relations in this changing culture. This manual calls on case studies and real examples of successful brand activation, with a focus on strategies that look forward, not back.
All the Buildings in New York (That I've Drawn So Far) by James Gulliver Hancock
Hancock captures the Big Apple's array of architectural styles through the buildings he draws with his attention to detail and color. Take a tour of different neighborhoods, with a focus on both historical landmarks and seemingly more mundane buildings. "Even the non-eye catching ones have their own charm when presented as sketches," wrote Teoh Yi Chie at Parkablogs. What began as a personal blog -- and attempt to literally draw every building in NYC -- is chronicled to date in all its glory here.
Data Points: Visualization That Means Something by Nathan Yau
Data visualization has taken hold of the design world, and this book is just the latest outlet to showcase the craze. Inside, you'll find charts, maps, and other neat ways to convey statistics, dates, and more. Popular Visualize This blogger Nathan Yau uses the book to outline data analysis and how it can shed light on everything from art and design to business and media. The power of illustration is upon us.
Color Rush: American Color Photography from Stieglitz to Sherman
Discover how autochrome gave way to imaginative movements of color photography over the past century, starting with Alfred Stieglitz's 1907 composition and working your way through subsequent eras. "A fascination with consumer culture was particularly evident among the first photographers who, in the 1970s, pioneered critical acceptance of the form," noted The Wall Street Journal. A fascinating way to gain insight into something we often take for granted today.
This post originally appeared on Shutterstock's blog.