During the 10th annual Mercedes-Benz Fashion Week Swim 2015 in Miami, industry leaders in swimwear and women's apparel including CEO John Parros and Creative Director Rozae Nichols of Clover Canyon, Pooja Karbanda, the designer of 6 Shore Road, and Mara Hoffman made a colorful splash on the runways with their Resort 2015 collections that showcased fresh, bold beauty looks.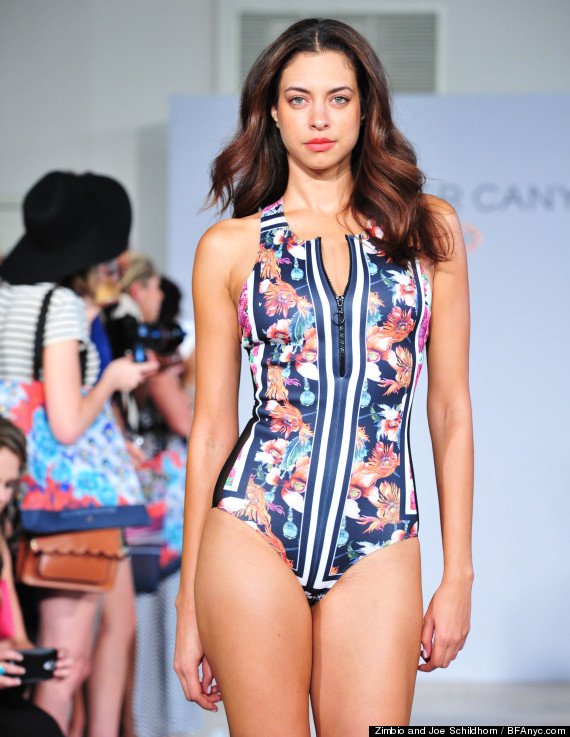 The inspiration for the designer Pooja Karbanda's 6 Shore Road collection was influenced from head to toe by the country of Nepal and the styling for the show, including the hair was meant to depict a strong warrior woman.
Models including the talented style blogger, Natalie Off Duty, showcased the Nepalese influence for the Resort collection by rocking fierce warrior-inspired braids, henna tattoos, and traditional nose piercings.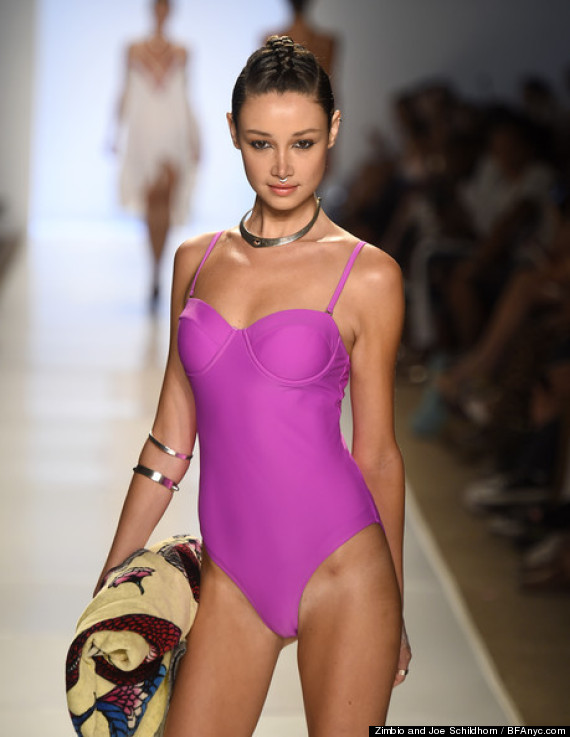 blo midtown Miami owners Sandi and Kailey Magder were especially excited when asked to partner with swim brand 6 Shore Road for the debut of its 2015 swimwear collection.
"Braids are common with Nepalese women and the mohawk braid was meant to convey a strong, confident woman," explains Sandi.
How to get the look:
"The look was created first by sectioning the hair to create well defined parts on each side of the head. The sides were slicked down using a combination of UNITE's Session Max Hairspray, Shina Mist and Tricky Lite Spray.
They were secured by tiny rubber bands to keep the hair in place. We then braided the top of the hair with an overhand braid (similar to a thick cornrow) and connected the sides to the center braid by braiding them in at the nape of the neck.
The hair was braided to the ends and then flipped around, wrapped and tucked under and secured by bobby pins," explains Sandi.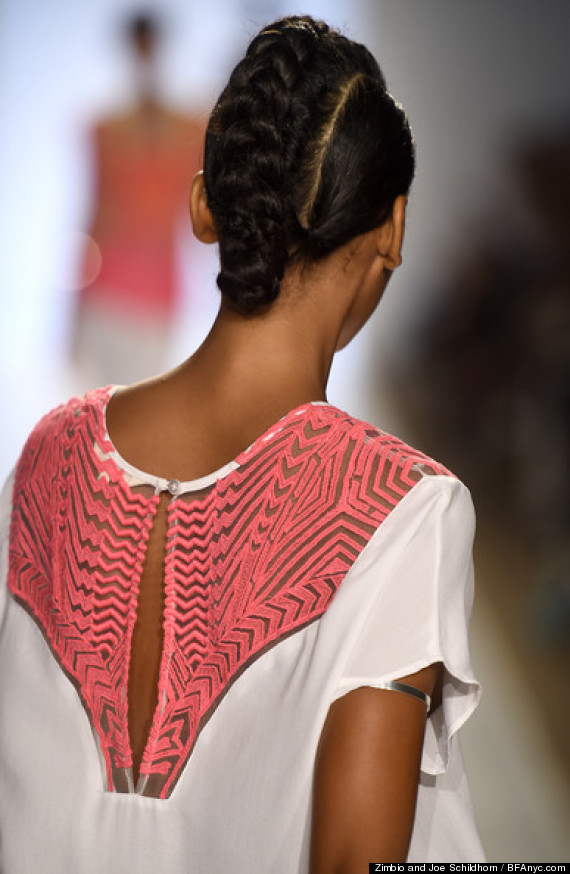 The Clover Canyon Resort 2015 collection was inspired by the tropics, the native cultures, and the Latin sensuality of the rich visual atmosphere of South America. The beauty look was entitled "a sun-kissed siren" which showcased natural-looking makeup, loose waves, and a pop of tangerine painted lips.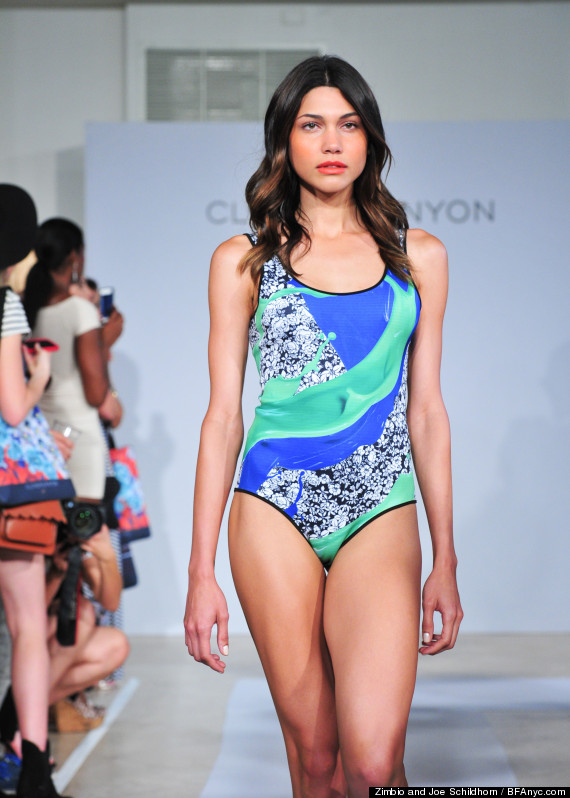 For this brand, blo Blow Dry Bar Midtown Miami wanted to capture that essence with a natural loose wave that has been texturized by the salty beach air.
How to get the look:
"The look was created by adding some texture to dry hair with UNITE's Beach Day spray and new Texturiza spray and then curling the hair with a wand to create mermaid waves. The hair was then brushed out to loosen the curl and bring it to a more natural look," explains Sandi.

Mara Hoffman's Resort 2015 collection started with her recent travels to Guatemala where she was inspired by the beautiful people, art, textiles, culture and landscape. By taking these inspirations and pushing the envelope in terms of design, the collection has become a world of its own defined by color, shapes, prints and light.
Pertaining to the runway beauty looks, in true Hoffman style it was all about the details. Nick Irwin, Global Creative Director of Catwalk by TIGI, accessorized the end of Mara Hoffman's signature braid with palms. Sarah Lucero, Stila's lead makeup artist, created a fresh-faced look, adding a pop of color using blue eyeliner. Completing the look was matching nails by Vanity Projects.
How to get the look:
With these tips, you can design your nails into a colorful, vibrant detailed work of avant-garde art complete with embellishments.
Tip #1
Use "Stripers" (polishes with superthin brushes) in shades of black, white and gold to do detailed work.
Tip #2
To add intricate, design details to your nails, use nail wraps and appliqué, which are easy to use and fashionable.
For a more detailed look, you can use makeup sponges to deliver a gradient effect or attach a gemstone with a small dot of acrylic to add some glitz and glamour to your nails.
Tip #3
To complete your manicure look, use a corrective brush to edit mess-ups and finalize with Seche Vite, a high-quality topcoat to secure your DIY nail art manicure.