As little girls before the age of the Internet, we used to save clippings out of magazines and pin them to our cork inspiration boards. Photos of dresses and shoes we could never afford, and faces of beautiful actresses we would never be. Still, we would put them up for show in our rooms, or paste them to notebook covers for others to see.
Those cork boards said something about us. They represented us, our style choices. Those style choices, even when completely detached from what we were actually wearing -- the end of the season sale items our mothers forced on us -- said something about us. Who we were, what our "real" style was, our potential style, what we could have worn and looked liked if we had the means.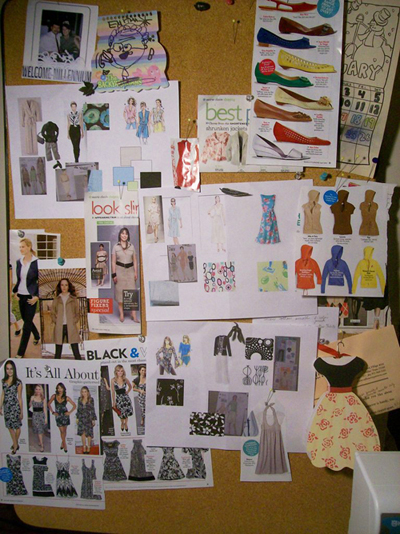 The Internet, along with the shameless generation that was born straight into it, has taken the inspiration boards off the bedroom walls and on to the virtual public walls for the world to see. The personal style of the girls and boys, men and women, who use the combination of Internet and fashion to express themselves, is no longer limited to what they themselves wear (and then document and publish). Their personal style now includes all their many style choices, being let public by such ways as posting photos of their favorite items on their personal fashion blogs by creating fashion collages (called Sets) on the most addictive Polyvore or by faving photos and items of other fashionistas on Sense of Fashion.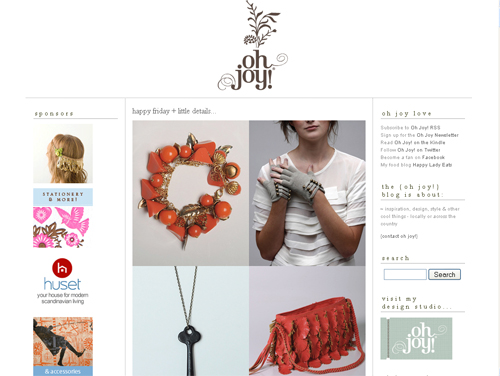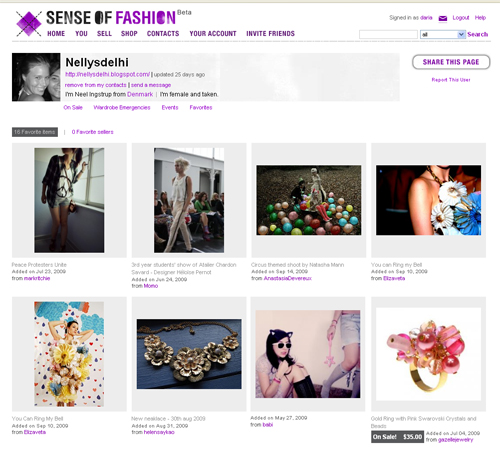 One might be critical towards this trend, saying it encourages superfluous consumerism -- most items chosen to represent the personal style are for sale. One can also allege this enhances superficiality: when one searches for Ballet on Polyvore for example, one will come across dozens of ballet shoes before reaching the first image of an actual ballet.
But I would like to offer a different perspective on this: To begin with, I think by choosing some item or image as a favorite and adding it to a set or a favorites file or blog, you actually already answer, right there and then, the deep need to covet. You have already made that item your own, simply by choosing it from millions of other items and putting it in your own context. Sometimes, you don't feel the need to buy it anymore.
My second argument on the matter is that the coveting is cause for a creative process. I call it the three C's: Coveting, Curating, Creating. The coveting eye goes over tens of thousand of images, then by choosing you become your own curator -- editing your own sense of style. Then by putting it all together in one context, you become part of the creative process -- thus moving from being a simple consumer, to a creator.