As leading fashion and cosmetic labels have been discovering the publicity power of the celebrity, and favoring them to models, younger fashion labels have been tapping into the vast pool of the "real people" and using them as models.
These "real people" are not just anyone; they are the equivalent of the celebrity in our lives, the lives of regular people. They are usually good looking, highly styled and self-styled fashionistas, who are considered trendsetters within their own circles.
These fashionistas serve the labels well: they are way cheaper than professional models (for the most part they'll model for free for the fun and honor of it), they help the marketing process, being trendsetters and spreading the word to their friends and networks through social media, and they lend both the clothes and the act of modeling an air of the possible. Anyone can look good in this. Anyone can become a model. Who could ask for anything more.
American Apparel is an obvious player in this field. Not only do their usual photos have the look and feel of a Polaroid party held in a photographer's studio in the next to be gentrified part of town, but they have also been encouraging their customers, closer in spirit to web users than those of almost any other fashion labels, to photograph themselves in AA clothes, and publish them on the company's website. This has worked out well for all sides, and a lot of the photos are just as hot as those produced by the label itself, such as this one of "Mallorie, who studies Marketing and Fine Arts in Minneapolis":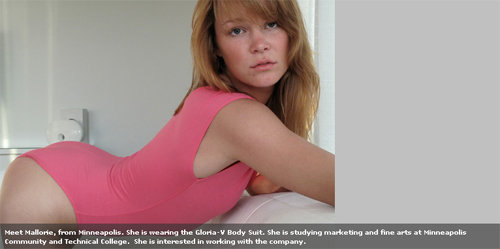 The World Wide Web is the perfect playground for such fashion designer-fashion fan collaborations, and some of them just happen by themselves. Such is the inspiring connection between two Flickr members: Helen Rodel, a colorful fashion designer from Brazil, operating under the name Rodel LA (Latin America) and Polish photographer Joanna Skrzypczak (who goes by the Flickr name Hrabina von Tup Tup) which took elegant self portraits of herself wearing Rodel's designs.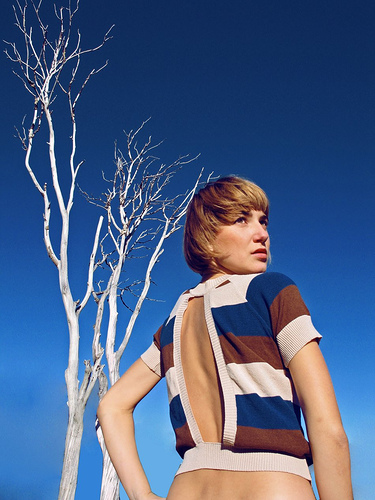 An Israeli fashion designer, Mirit Weinstock, took this idea one step further. It all started when for her 2007 summer/spring catalog, she approached good looking and artistic ladies from all over the world, who she found on the Web, and asked them to take self portraits of themselves wearing her designs. Their response, she says, was one of sheer excitement, and the project was underway.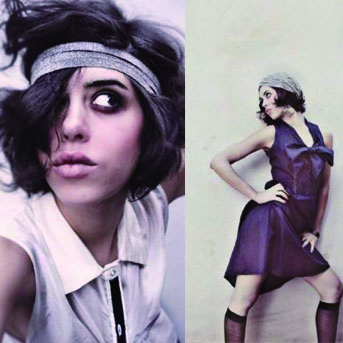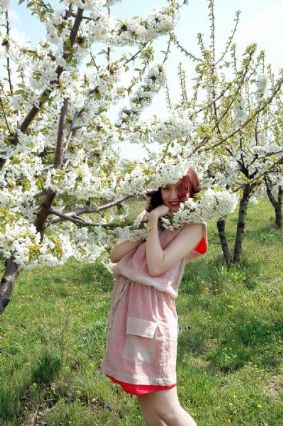 After her catalog starring these five ladies was named a success, Weinstock decided to expand the project, and launched a full-blown website this year, called Miss Mi. In the website anyone can apply to become a Miss Mi lady, to receive Weinstock designs, and then hand in well-styled self-portraits. Many of the results (such as the ones brought here) are nothing to be sneezed at artistically. Weinstock got a beautiful catalog, and to top it all the project was of huge PR success; Weinstock's designs are currently carried by such shops and show rooms as Beyond The Valley and Kabiri in London, and Pixie Market in NY.