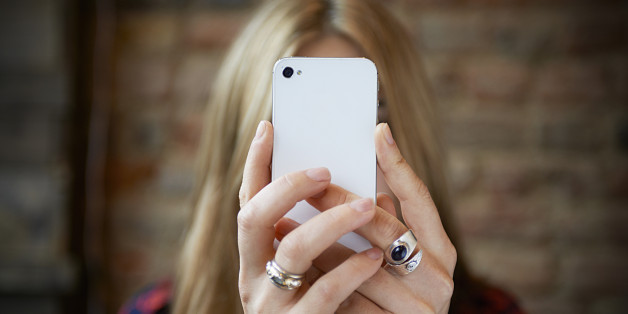 As the year draws to an end, we've entered the season of gift giving and considering resolutions for the New Year. This time can bring out the best in each of us. Like me, you may see this as a great time to increase your generosity and support causes that are making the world a better place. The challenge is that holiday budgets often feel overstretched, and ambitious resolutions can be hard to keep. What if you could find a way to accomplish both without spending a dime or overcommitting?
With that in mind, here are five small but meaningful ways to support great charities. You can easily work them into your daily or weekly routine -- and what's better, you don't even have to open your wallet to make a difference!
Discovering New Apps Pays It Forward
CauseTap is a new smartphone app (Android available now, iOS coming in 2015) that makes it easy to discover other fun and useful apps while supporting your favorite causes. Just install CauseTap on your phone for free and select a cause. Don't see your favorite one? Whether it's your local school or a national non-profit, you can to get it added. Once you've selected a cause, browse a range of apps, including those that are popular among other supporters and recommended by the cause. You earn money for your cause by installing free and paid apps -- at no extra cost to you. The funding comes from participating app publishers who pay a promotional fee when their apps are installed. If you want, CauseTap also makes it easy to invite friends and family to support your cause and increase your community impact.
Find Your Answer & Watch the Donations Add Up
Looking for a charitable alternative to your current search engine? Try GoodSearch. To date, their users have raised more than $11 million dollars for causes they care about. Want to join in? Start by picking a cause you care about. They work with large organizations, like Habitat for Humanity and World Wildlife Fund, to local schools and animal shelters. And just like CauseTap, if your cause isn't listed, there is an option to add it. When you search the Internet using GoodSearch, they will donate about a penny to your selected cause for each search you conduct. The money comes from site's advertisers. A portion of the advertising dollars GoodSearch earns as a result of your search is passed along to the organization you have chosen to support.
Raise Funds for Charity by Staying Active
Here is a great way of combining your New Year's resolution to get fit with your goal to give back. The Charity Miles (iOS, Android) mobile app helps you earn money for charity when you walk, run or bike. Just launch the app, choose a charity and get moving. Charity Miles uses your phone's GPS and accelerometer to measure your distance. Bikers earn 10¢ a mile and walkers and runners earn 25¢ a mile, up to an initial sponsorship pool of $1 million. There is a nice range of charities to choose from, including Autism Speaks, DoSomething.org and the Wounded Warrior Project. The funding comes from corporate sponsors like Humana, Timex Sports and Kenneth Cole that are avid supporters of health and wellness.
Who Knew Selfies and Photobombs Had Value?
The good folks at Johnson & Johnson have developed a mobile app called Donate a Photo (iOS, Android). For every photo you share using this app, they will give $1 to a cause you want to help. That $1 can help fix up a public park, get medicine for an infant in need, or enable kids to play sports safely, among others. Each cause receives a minimum donation and appears in the app until its donation period ends or its goal is reached. You can share one photo per day to support a cause, and it becomes a part of the Donate a Photo gallery. The photos may be used to promote Donate a Photo, but Johnson & Johnson states they will never be used to sell any products or for any other commercial purposes.
Give Your Time and Talent to Causes in Need
Charitable organizations can always use volunteers, and they would love to work with you. The key is finding opportunities that fit with your time, abilities and interests. Catchafire, a matchmaking site for volunteers, does a great job of helping you to find the right opportunity. Tell them what you're good at and what you care about. Catchafire will then recommend projects where your professional skills can make a difference. Listed among the 2014 Best Businesses for Communities, this B Corporation has already recruited more than 5,000 nonprofits and 20,000 talented volunteers. They are ready to help you get connected, as well.