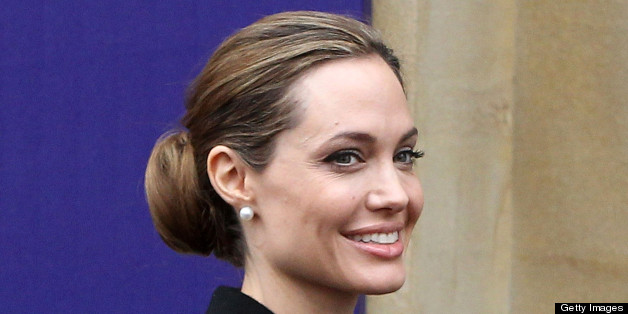 It used to be that if there was a name aligned with "choice," it was Sophie.
"Choice" is now and maybe forever associated with Angelina Jolie.
She was incredibly courageous to be so honest, to open the conversation; to expose herself to the media storm she knew was waiting.
But given that her priorities are her children, and given the premature loss of her own mother, I suspect that Angelina's choice was almost a no-brainer.
Losing your mom is a profound loss that can shape your choices and your life; an experience explored and documented by writer Hope Edelman in her book, Motherless Daughters. No doubt Angelina feels like the rest of us.
In the years after my mom died of cancer at 41, I felt I was being stalked by cancer.
And then I got it, when my children were the same age that (some of) Angelina's children are now.
At the time, there was less science and no genetic testing, but I didn't need any of that to know what I needed to do.
I say needed because it didn't feel like a choice. It came from need.
Out of my own experience of loss, I knew how much my children needed me. Breasts would have been a small price to pay for any peace of mind. If I knew I would live to mother my children, I probably would have been willing to lose an arm or a leg, too.
I wasn't a celebrity whose body was her currency. But still, my experience of losing my mom, maternal instinct, and every fiber of my being made the choices for me.
Medically I needed one mastectomy.
Emotionally, I needed more.
I didn't have as much time as Angelina to think about options. My situation felt urgent and desperate. Having a prophylactic mastectomy of my "healthy" breast was an easy decision; my need to be proactive was more intense.
Just after I started chemo, I read the results of studies in Europe, where instead of chemo, pre-menopausal women had their ovaries removed.
This spoke loudly to me.
So did my oncologist when I asked about it. "Absolutely not. Having your ovaries out is overkill. And I won't allow you to have any surgery during such heavy duty chemo."
I had never gone past high school Biology. What did I know about science?
But I knew myself. I knew that I NEEDED to feel that I had done everything --and more -- to avoid the same fate as my mother.
I also needed to feel that this was MY body; and what I did needed to be MY choice.
So I changed doctors.
This was my first major step toward full ownership of my cancer journey, my body and my health.
I'm not recommending that anyone switch doctors. I am recommending that in circumstances where so much is beyond your control, trusting your own instincts to make your own choices is often the most powerful thing you can do.
I did what I wanted and needed, and had my ovaries removed (during chemo). As Angelina will discover, that surgery is far less traumatic than a mastectomy; though going into menopause overnight is no picnic. That choice also has more impact for the rest of your life.
Still, it's likely Angelina will view it someday as I do -- a minor trade-off for the blessing of living to see your children grow up.

And years later, although I don't have the BRCA1 gene, more than one doctor has told me that taking out my ovaries was the right move.
Not that I ever regretted it for an instant.
We're the ones who have to live with our choices and our bodies. And whose body is it anyway?
Darryle Pollack is a writer, cancer activist, and founder of WHOA! Network. Her blog is called "I never signed up for this...."