Hollywood studios are slowly waking up to the tremendous opportunity for direct fan engagement and marketing gold mine that is consumer "big data." Companies like Facebook and Google are merely scratching the surface of the ultimate potential monetization of their big data sets. For example, in 2010 Facebook claimed that they had the largest Hadoop cluster in the world with 21 PB of storage (a Petabyte is 10 to the 15th power bytes of digital information). By June 2012, they announced the data had grown to 100 PB. On November 8, 2012, they announced the data gathered in the warehouse grows by roughly half a PB per day. The information and metadata they are collecting on all of us will ultimately provide mindbogglingly granular and predictive behavior analytics. Yes, it is eerie.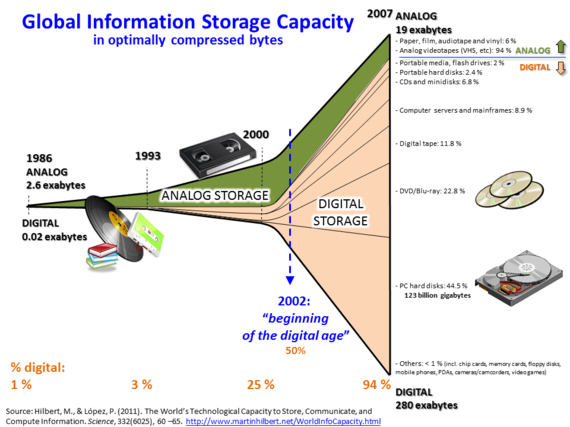 The marketing potential of big data applications on studio film marketing is not quite as eerie, but certainly important to an industry struggling to keep up. So much so that it could solve the age-old question: "I know that half the money I spend on advertising is wasted; the trouble is I don't know which half." These massive data sets finally have the potential to answer "which half," and when it comes to studio P&A spend, even half means we are talking billions of dollars.
It is instructive to put this in historical context. In the heyday of the old Hollywood studio system, there was vertical integration with studios owning their own exhibition (movie theaters). This gave studios direct contact with their end users, i.e., moviegoers and film fans. This, however, ended in 1948 with the Paramount antitrust case decided by the Supreme Court. Hollywood's direct connection to consumers has been lost ever since.
Until now. Today technology offers a chance to re-connect studios with what should be considered their most prized asset: movie watchers. While in 1948 theatergoers paid their 40 cents in metallic coins leaving them anonymous and untraceable, today moviegoers use credit cards on sites like Fandango, share their purchase with their friends on Facebook and Instagram, and review the film on Rotten Tomatoes.
Studios also have a lot to learn from their cousins in entertainment: big game companies. Game companies, like Activision, were born with digital DNA and have started, in earnest over the last five years, to collect and harvest the massive data naturally occurring through the consumption of their products.
One specific takeaway for Hollywood studios, for example, is how pre-orders up to a year before the release of a new game are used to inform marketing strategies and distribution partner decisions. In fact, retailers like Walmart (analogous to exhibitors in the film world), rely on these pre-order metrics to inform ultimate purchase decisions.
Applying big data to studio economic models will not happen overnight, and this is likely a good thing. We need time to better understand how to fit the intangible, incalculable component of filmmaking (also known as "art") into marketplace realities. But, hopefully, a closer connection to fans and better information to mitigate P&A spray and pray, will help save the industry we love and bring more open space for real film artists to bring the magic of movies to those of us who need that magic in our lives.