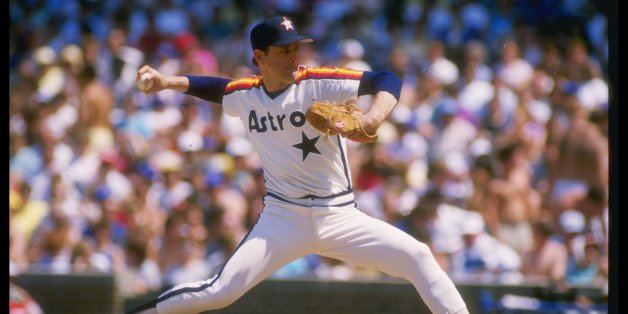 145. That's right, 145 years since the founding of Major League Baseball in 1869, making MLB by far the oldest of the big four sports leagues. 145 years for baseball's legends, and underdogs, to set the most unbelievable and unbreakable records in their sport. Let's take a look at some of the best.
Joltin' Joe DiMaggio's 56 game hitting streak:
One of MLB's most famous records is DiMaggio's 1941 hit streak, which stretched over a stunning period of 56 games. The feat was so flabbergasting that it earned Joe D the MVP, overshadowing Ted Williams's .406 batting average. (No one has had a .400 batting average since Williams accomplished the milestone in 1941.) No player has ever come within ten games of DiMaggio's 56 mark. In fact, only one other player (Pete Rose) has had a hit streak of more than 40 games in the past 90 years. Good luck trying to break this one.
Cy Young's 511 career wins:
Well, there is a reason why the award for the American League's best pitcher and the National League's best pitcher is named after him. There's no better way of putting it, Cy was a true workhorse, holding the MLB records for wins, losses, games started, complete games, innings pitched, hits, earned runs, and batters faced. With today's five man rotation philosophy, there is absolutely zero chance of any pitcher breaking Young's records. Nowadays, it's impressive if a pitcher is able to start 511 games in a career. Perhaps most astonishing is that even the other stars of Young's day were unable to come anywhere close to his 511 wins. Walter Johnson lies in second all-time with 417 and Grover Cleveland Alexander and Christy Mathewson are tied in third with 373 wins. No beating Cy, on the diamond or in the record book.
Nolan Ryan's 5714 career strikeouts:
Over the course of 27 seasons, Ryan was able to rack up 5714 while on the Mets, Angels, Astros, and Rangers. While I personally believe Randy Johnson would have taken this record, had he had the opportunity to pitch in a four man rotation ... that never happened, and I'm not writing revisionist history here. Ryan has 839 more K's than second place Johnson, and considering the Big Unit had the greatest strikeouts per nine innings rate in MLB history (10.6098), I don't see anyone topping Ryan.
Rickey Henderson's 1406 career stolen bases:
Not quite as fast as Usain Bolt, but definitely one of the quickest men baseball has ever seen, the zippy and perceptive Henderson was able to sneak a free base like no other. His grand total amounted to 1406, 468 more than second place Lou Brock. Yes, that's right, no other player has a thousand swiped bags, but Henderson has 1406, with an unheard of 130 coming in his 1982 all-star season with the Athletics. Unless Cincinnati Reds' rookie Billy Hamilton is the second coming of Hermes, I don't see anyone breaking this record.
Ty Cobb's .366 career batting average:
.366! For an entire career! The last time someone had a single season batting average that high was Ichiro Suzuki, when he hit .372 in 2004. Yet somehow, Cobb maintained a .366 throughout his career. Granted, baseball was played quite differently when he was active, as the goal of the game was more to get on base, rather than to hit a home run. However, this is no reason to diminish this triumph. Even the players of Cobb's day and age could not compete with his towering .366 average. Rogers Hornsby lays claim to second all-time in batting average with .359. To put Cobb's .366 in perspective, Miguel Cabrera currently has the honor of the highest career batting average of any active player, .320.
Honorable mentions:
Cal Ripken's 2632 consecutive games streak, Owen Wilson's 36 triples in a season, and Walter Johnson's 110 career shutouts.
Bonus 19th century unbeatable records:
Matt Kilroy's 513 strikeout season, Old Hoss Radbourn's 59 win season, and Hugh Duffy's .440 season batting average.
Let me know what you think. What records do you think belong on here? Which don't?