This article originally appeared on PSFK.com.
Employees of Facebook recently moved into their new home at the Stanford Research Park. Prior to that, workers for the social networking site were scattered throughout 10 locations around the city of Palo Alto.
Studio O+A, a San Francisco based interior design firm which grew out of the dot-com boom worked with Facebook on the transformation of the massive 150,000-square-foot space which was the former laboratory of measuring equipment manufacturer Agilent Technologies.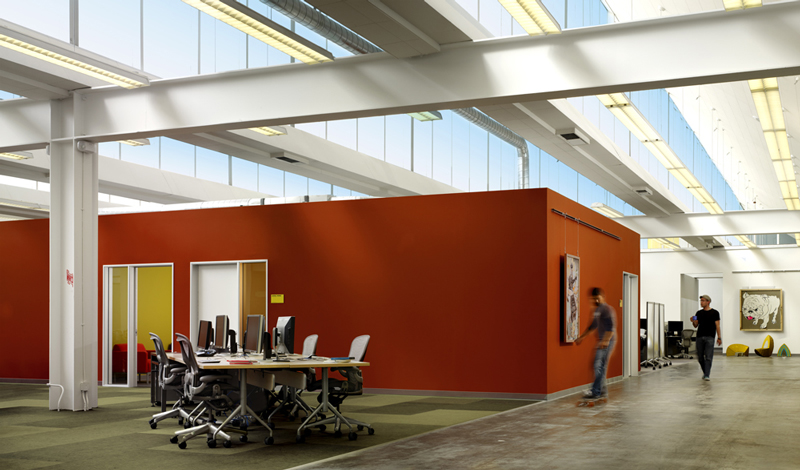 Prior to the move, the physical manifestation of Facebook the company was very similar to the virtual network it created. Lots of people in separate places connecting online. Over time, each of these offices developed distinct personalities. From the beginning of the design process, Studio O+A knew that it would be important to get a wide range of input about wants and needs for the new office from as many employees as possible. The Facebook platform was used to conduct company-wide polls about design decisions, post construction photos and updates, and keep everyone informed of the thought process behind the project. An advisory board of employees from every department collaborated with the design team on the design process, from space planning to finishes to final move coordination.
See a gallery of the stunning new space here.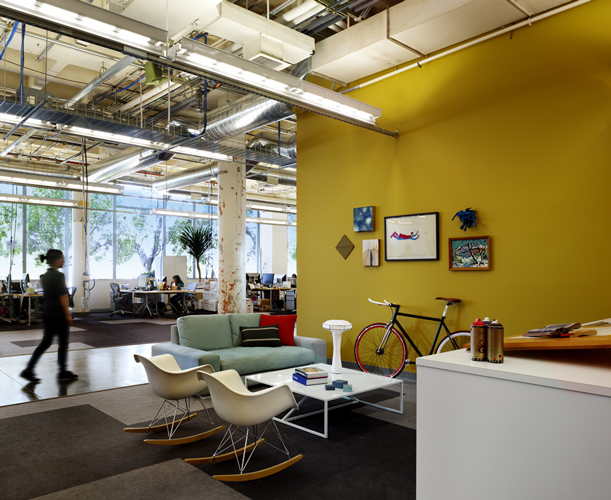 The design takes its inspiration from the patchwork nature of Facebook users and employees, bringing together seemingly disparate elements to form a cohesive pattern and using color and interior spacing to create neighborhoods within the open plan space. The company's executives sit in central areas, accessible to all employees. Large lounges and open spaces provide venues for the community to come together. A kitchen and café continue Facebook's tradition of providing gourmet meals to staff at all hours, while drinks and snacks are available at micro-kitchens throughout the headquarters.

To continue reading this story, please visit PSFK.com.