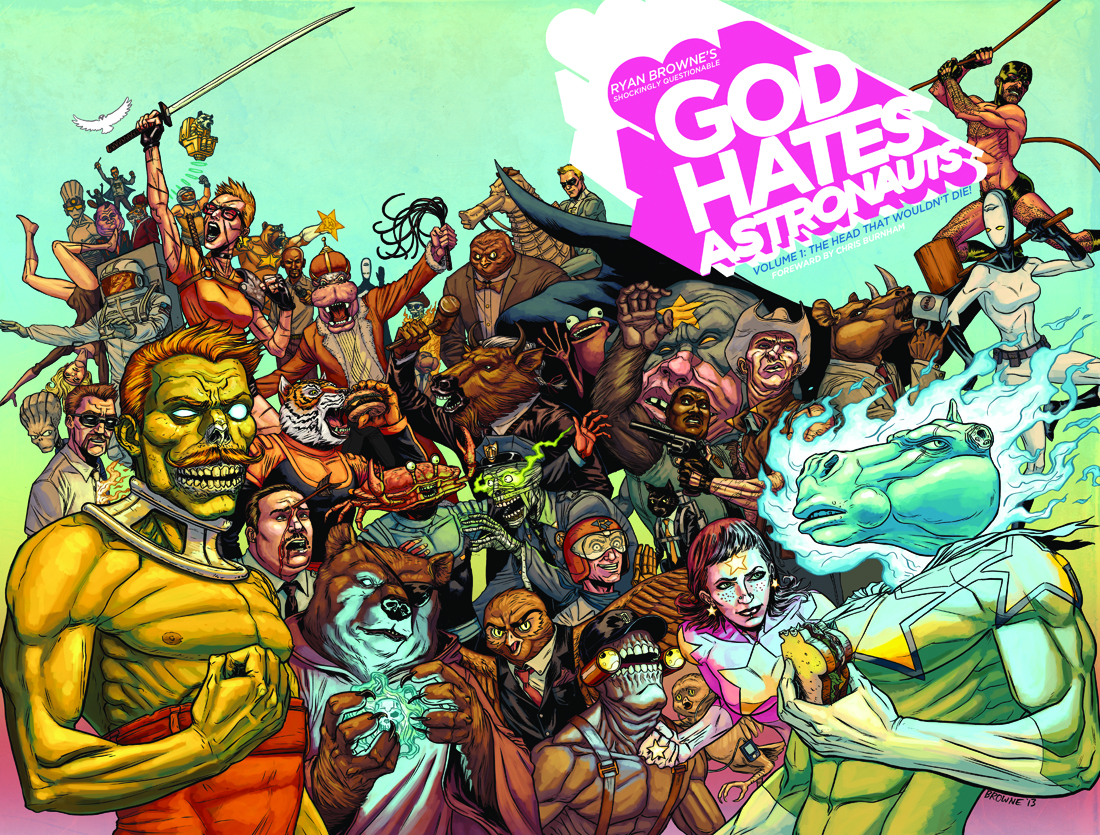 God Hates Astronauts is probably one of the weirdest comic books I've ever read. I mean that in the most endearing way possible. The purest definition of a labor of love for Ryan Browne, creator of God Hates Astronauts. It's an insanely weird and hilarious story with a huge cast of bizarre characters and is full of laugh out loud moments.
It's packed with gorgeous art and a comedic sensibility that is oh so rare among comics these days. You can grab a copy here. http://www.etsy.com/shop/GodHatesAstronauts?ref=pr_shop_more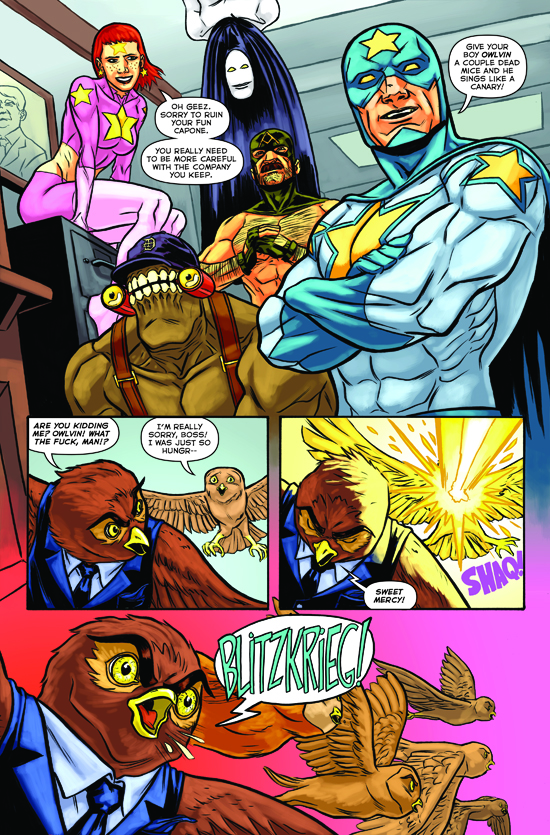 All Images Courtesy of Ryan Browne
God Hates Astronauts was launched as a web-comic over six years ago. Browne struggled with self-publishing it and even at one point considered abandoning the series. Some time passed and after landing art duties on some books with Image Comics he was able to get his name out there more. He launched a Kickstarter fundraiser page in which he originally asked for $15,000 to collect God Hates Astronauts into a hardcover book and ended up raising over $75,000 for it and selling hundreds of copies.
After the book was self-published and sent out to fans all over the world, Image Comics gave Browne an offer to publish and continue the series and you can say the rest is history.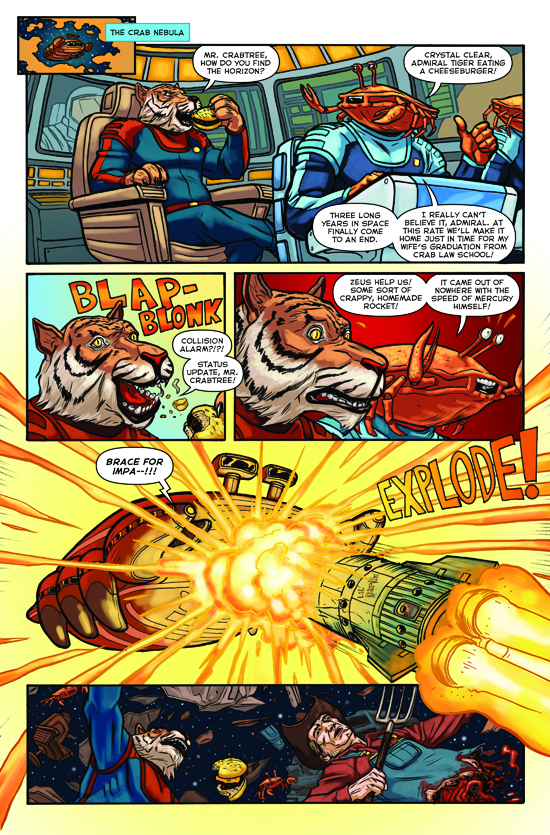 Since God Hates Astronauts is such a weird book, why not ask him some weird Questions? Here goes!
Why should anyone in their right mind spend money on God Hates Astronauts?
Because of the incredible value that you get for your money! $17.99 for 176 pages works out to about 10 cents per page! TALK ABOUT VALUE! The other reason one should spend money on GHA is because it's damn fun-- the way most people forgot that comics could be.
James Brown was considered The Godfather of Soul. What is Ryan Browne Considered?
The Great-Grand Daughter of Southern Blues
What's the hardest part about being Ryan Browne?
Constantly reinforcing that my last name has an "E" at the end. So annoying.
If you could have the powers of any animal. what would it be and why?
I would love to have a giraffe's power of time travel. That would sure come in handy.
Describe your dream comic.
Something with a lot of animals punching each other with swearing and funny sound effects. Basically it's just GHA.
If you could murder any comic creator and get away with it, who would it be?
The mother of Dane Cook. She created one hell of an awful comic.
The God Hates Astronauts Movie can only have one song on the whole soundtrack. Which song would that be?
That main steel drum song from the Commando soundtrack.
What's the worst advice you can give to people who want to draw comics?
Work on sample submissions for Marvel and DC.
What's next for God Hates Astronauts?
MORE GHA! New single issues next year (hopefully). There will be a lot of fun developments with the story and it will now become more grounded in plot rather than randomness. Trust me, it'll be awesome.