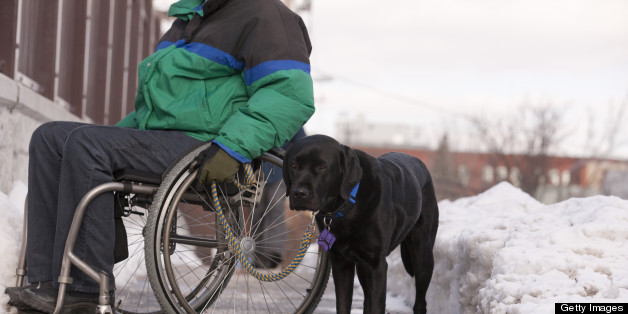 Stephanie Shaia was diagnosed with Malignant Multiple Sclerosis at the tender age of 16. She literally went from playing softball every day to being paralyzed for hours at a time, too weak to move. And then, when it seemed things couldn't get much worse her muscles would spasm violently, causing grand mal seizure-like convulsions. Softball had no longer ceased to exist. In fact, her doctor had told her, "You will never again walk unassisted."
Yet, she has managed to overcome this disease and end up on her feet, unassisted. Twice.
Shaia, currently enrolled in the Pre-Physical Therapy Fellow program at Belmont University in Nashville, Tenn., fought back against MS with a strict exercise regime and a naturopathic healing approach. Her recovery was staggering, and by 2009 she had enrolled in college on schedule with her graduating class. She was fine for the first couple years of college, too, blending in with the student population like an average student. After returning from a study abroad trip to London in 2011, however, she relapsed and was unable to move all over again.
The relapse forced her to drop out of school and move home to Kentucky with her parents. Soon, she had adopted forearm crutches. Her body was breaking down again. Shaia said her doctors offered little assistance or answers. "My neurologist shrugged his shoulders, told me I would never walk again and that he had no idea what was wrong."
Again, Shaia fought back through exercise, chiropractic care, massage and diet. And since November of 2012, she has been able to walk unassisted and is running up to two miles a day. Shaia is brave, and a fighter. And she has taken, in my opinion, an honorable route in regards to finding good health, especially considering the original feedback from her physician.
Today, Shaia is also $1,000 richer after being announced as Hark's 1st Annual Scholarship/Essay contest winner! Shaia's essay was chosen from a pool of over 600 entries by an independent panel made up of media experts, including University of Washington Digital Media Professor, Kathy E. Gill, who consulted on contest rules, format, grading system and more. (Click here to listen to, share, download and/or embed Shaia's interview with Hark.)
Shaia's dream career is to work with people who have neuromuscular or musculoskeletal diseases, and/or those with brain and spinal cord injuries. Ultimately, she says she would like to design, build, and run a facility that houses a physical disabilities gym, provides nutritional advice, physical therapy, chiropractic care, massage, and acupuncture. Exercise and physical movement, such as dance, are paramount to Shaia.
"Don't sit down," she wrote in her essay. "Don't take that wheelchair. You don't have to."
Her writing voice is infectious. Here's another powerful excerpt:
"Traditional medicine and pills work for some people, but for many more with chronic disease or injury the only way to health and wellness is to force the body to work and adapt the best it can. This is only accomplished through exercise supported by proper nutrition... my life demonstrates it. My career will teach it."
I can't imagine how I would handle a similar diagnosis for my daughter at the age of 16. For the most part I'm ignorant about the age demographics of MS, but I would assume that 16 is on the young end of those afflicted? It would be heartbreaking to have that happen to your child, but in Shaia's case her reaction to the disease has been uplifting and positive. She's a fighter. And she is moving forward with her life, which is the best part of the story.
If, for some reason, Shaia doesn't enjoy her chosen career path in therapy she definitely has a future as a writer. What a wonderful voice! Please share in supporting Shaia by commenting below, and sharing her story with your chosen social networks.