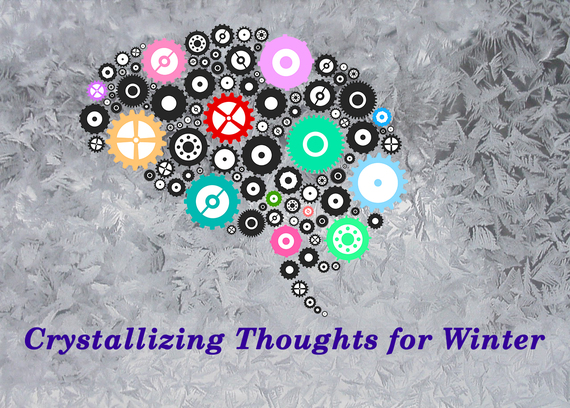 In the cold crisp air of winter and with the short day length we tend to slow and often use winter as a time for reflection and planning. Just as the precipitation is assuming a different form from liquid into snow crystals, mankind of old would slow and gather essentials. Much of nature goes into dormancy awaiting a new birth in spring.
Modern societies are always adapting ways to avoid slowing down in winter. In doing so we miss our opportunity to collect and purify prayers and make our medicine bundles for the coming year. Lets take a step back and use this time to cultivate our inner concentration so we may liberate new insights that will carry us into the coming year. Development of this inner self is considered a very precious possession and enhances our spiritual life.
Take time to read a book, take up coloring, find an activity you love, or try listening to an inspiring lecture that concentrates and steadies the mind. The ability to concentrate brings vitality and clarity to any activity. The power of a concentrated mind can be directed toward the creation of well-being for you, your family or community. In the theme of crystallization you are creating a new form that seeds the process of combining ideas into harmonious objects of thought. It is through the cultivation of inner concentration that a luminous freshness of mind arises into expanded states of understanding. The ability to focus is crucial for our future.
As we develop the ability to concentrate, our steadiness and focus grows. We find ourselves able to be fully present with our whole being. Through concentration, our intuition and vision opens and we experience what is described as "flow." As we become fulfilled, we shift into clarity and feel refreshed as we act. Skilled athletes call this "being in the zone."
In meditation/contemplation, the systematic development of concentration brings access to deep inner states and insights. Our consciousness becomes "absorbed," united, one with the subject of our concentration.  The subject of meditative contemplation can be simple. We can focus on a candle flame or a light, on a visualization, on the breath or a prayer, on a mantra or an idea. As we concentrate, our consciousness becomes flavored by the subject of our focus. If we focus on love, the consciousness will be filled with the quality of love. Our focus then develops into heart centered intentions that transforms our lives and actions in so many ways.
Winter is an opportunity to harness natures rhythms to our advantage, so when the snow begins to melt and the days begin to lengthen you are prepared for the transformation and able to act with greater focus and energy.
David Bennett enjoys the retired life of a public speaker, author, teacher, energetic healer, and transformational life coach. He's appeared on radio and television, including on Dr Oz, Angels Among Us, NBC national news, and PBS. A Findhorn Press author, of A Voice as Old as Time and Voyage of Purpose.
http://DharmaTalks.com
http://www.facebook.com/DavidDharmaTalks
Picture -- Crystallizing Thoughts for Winter
By David Bennett