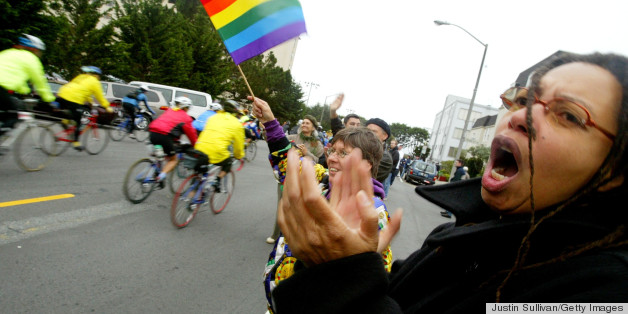 Yesterday marked Day 1 of the AIDS/LifeCycle 2013, an annual bicycle ride from San Francisco to Los Angeles to raise money to support HIV/AIDS-related services. Standing in the crowd of riders, roadies and supporters that morning left everyone feeling inspired, energized and motivated to embark on the 545-mile journey. It was also a time to reflect on why everyone in that room was there.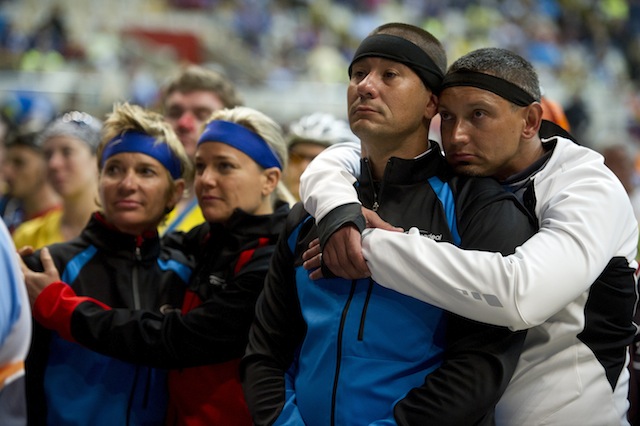 Photo courtesy of Susan Goldman
Looking around the room, I saw that it was a mix of men and women, gay, straight, bisexual and transgender, young and old, each there for a specific reason. Some were there to thank the San Francisco AIDS Foundation or the L.A. Gay & Lesbian Center for something they'd received from them. Both organizations have been providing free services to those affected by HIV and AIDS for countless years and truly have been saving lives through services and treatment. People who had nowhere else to turn found solace in these organizations at a time when they felt hopeless and alone.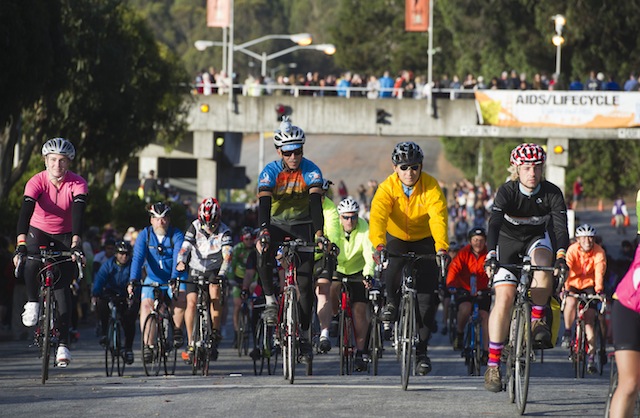 Photo courtesy of Susan Goldman
Some were there to support a family member, friend or co-worker who is currently battling the disease. They are there to show their support and love for the people they know. First-time riders and veteran riders, all intermixed, were all there to play that supportive role.
And others were there in remembrance of lives lost. Looking around the room, it was almost impossible not to get emotional or shed a tear. Hearing the stories of lost loved ones is never easy, but being in a space with thousands of individuals who all can sympathize and know exactly how it feels to lose someone to this one disease is something beyond moving and powerful. The majority in that room completely understand how it feels, and although it's terribly saddening to speak of loved ones who have passed, it's uplifting to know that every single person in that room is supporting you and the cause.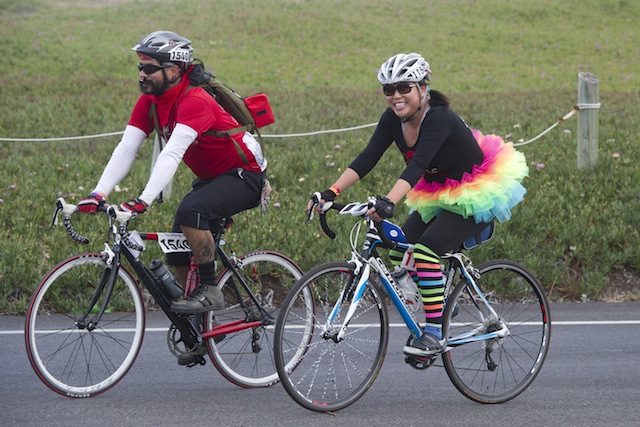 Photo courtesy of Susan Goldman
Over the course of the next week, over 2,200 riders and 550 volunteers will journey together, each with different reasons for being there, all in solidarity to raise funds to end the epidemic.
The next week will change the lives of so many. The bonds and friendships that will be created from this single event will be truly amazing. New riders truly don't know what's in store, but luckily for them, the vets are there to show them the way. Riders, volunteers and supporters, all together for one remarkable event that will change and save more lives!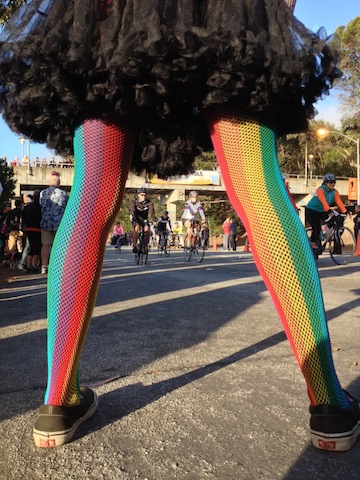 Photo courtesy of Andrew Oldershaw (@neonpond)
At the opening ceremony it was announced that a new record of fundraising was achieved. An astonishing $14.2 million was raised. Congratulations, cyclists, and may your ride be safe and filled with love, hope and inspiration. No matter the reason for your participation, you are making a difference.
Stay tuned for my follow-up piece after the ride, and follow my #ALC2013 status updates on Twitter @theemuki