Artist and HIV activist Jamar Rogers, who has most recently been in the spotlight due to his appearance on the NBC's hit show, The Voice, has just released his first studio single, "Where Would I Be Without You." Rogers, who publicly came out as HIV positive on the show, has been making headlines not only for his incredible vocal performances but also for his courage to represent a younger generation of HIV positive Americans.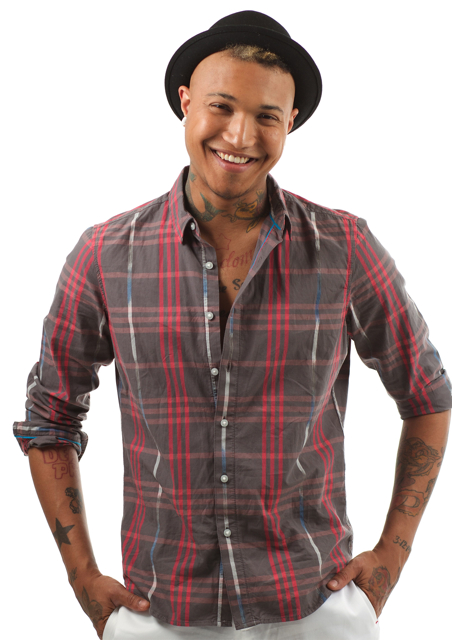 In 2009 Rogers tried out for American Idol for the second time. There was a great deal of controversy over his release from the reality show. According to Jamar's website, the producers made it quite clear they wanted him to be a frontrunner within the following season; however, it seemed as though the fans of the show did not agree with their sentiment.
Immediately, following American Idol, Rogers met with recording executives and he recorded songs with various artists including Legacy Musik, Frankie Jordan, and Rcin the Martian. After mastering his vocals, he decided to move to New York City where the music industry was more prominent. He headed to the East Coast and resided in the South Bronx. It was here that Rogers found another calling: activism. He worked with God's Love We Deliver, a non-profit organization that delivers meals and provides nutrition to those battling HIV/AIDS, cancer, and other chronic illnesses. He also became involved with the New York City Dream Center where he could express his spiritual desires through song and performance.
His breakthrough moment into stardom was after appearing on The Voice. He performed multiple songs while on the television show such as "I Want to Know What Love Is" and "It's My Life." It was the latter performance that caused America to fall in love with the vibrant vocalist. Rolling Stone magazine proclaimed Rogers's rendition of "It's My Life" to be the best performance of the season. Despite being released during the second to last round, Rogers' journey is far from over.
Rogers has recently announced he plans to permanently move to Los Angeles where he can concentrate on his music career. He has also been on The Ellen DeGeneres Show, performed the National Anthem for the MLB Dodgers, and will be the keynote speaker in Washington DC for the International AIDS Conference over the summer. While on The Voice, Rogers was dubbed the "comeback kid," and he is truly on his way to keeping to the validity of that title.
I was fortunate to be able to interview Jamar and boy, did he have a lot to say. I first asked him about his new single.
The new single is a song for my fans (whom I affectionately call my "fam"). It's called "Where Would I Be Without You" and has elements of electronic rock and soul. It's been compared to Neon Trees and The Killers, which I feel is very good company to be in. It's a thank you letter to people who loved me through the dark days, the days when I didn't even recognize myself.
I downloaded the new single and immediately fell in love with the tone of the song and of course his glorious vocals. But it was the message that truly stuck with me. I kept prodding and asked about a full album release.
I'm hoping to be done with a full length album by the end of the year. So far, I'm releasing everything independently and trying to maintain the buzz I received from The Voice. My music is if Sam Cook, Depeche Mode and MGMT had a love child. My songs have nods to rock and soul but they're driven by heavy, incessant drums and ethereal synths. I've been calling it Electro-Soul. It's very '80s, very soulful, very real.
Besides the obvious fascination with his vocals, it was Jamar's ability to be so open about his HIV status that allowed me to respect him on a whole new level. I asked him how it felt to publicly announce his status on the show.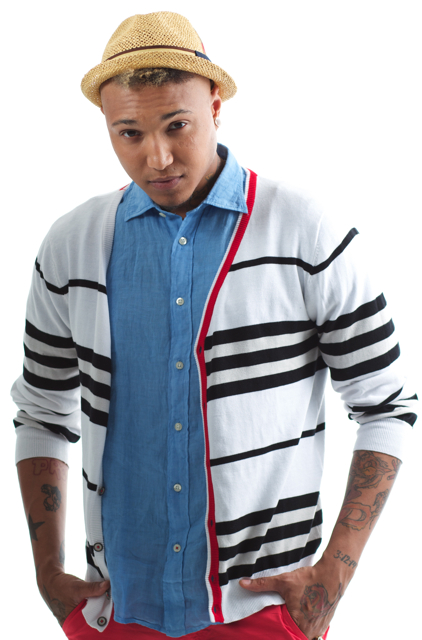 Letting the world know about my HIV status was liberating and has been so utterly rewarding. Because I came clean, people have told me that they have the courage to tell their friends and loved ones, which of course validates the entire experience for me. People recognize real. I want people to know that just because their lives aren't as lavish as a Kardashian, it doesn't mean that they can't live their passion, their dreams. It doesn't matter what you've done or what has happened to you, it's time to live your best days now. Sharing my experience with HIV, I hope, gave people permission to live and embrace their truth.
And lastly, Jamar told me about his upcoming plans firsthand.
I'll be speaking and singing at The World AIDS Conference in Washington DC and several events for Positively Aware and AIDS Walk in Chicago. I believe, however, that the most impacting activism will be completing a stellar album and showing society that regardless of one's HIV status, talent is talent and HIV isn't leprosy. By demystifying HIV, I play my part in educating and broadening people's world views. That, to me, is activism that counts.
This last part is what is so important about what he is doing. He is fighting stigma and showing the world that HIV doesn't define a person. It's just a small part of who they are. He has opened the minds and most likely changed the minds of many people who watched his journey on The Voice. I am very much looking forward to his album and more of his activism.