Nancy Davis, a well-known social activist and Hollywood philanthropist along with Lynn Palmer, her best friend and elite interior home designer to the stars, have been working vigorously to ensure the 20th anniversary of the Race to Erase MS (Multiple Sclerosis) Foundation's annual fundraiser is a smashing success. One of the most popular aspects of the star-studded annual fundraiser, held at the beginning of May, is the auction chaired by Palmer that features over 400 fabulous items up for bid. The 20th Annual Race to Erase MS Gala will be held at the Hyatt Regency Century Plaza in Los Angeles on May 3rd, 2013, honoring Sharon and Jack Osbourne.

MS affects approximately two million people and 200 new cases are diagnosed each week. Davis, who suffers from the disease, has put in relentless work to find a cure. The monies raised by her foundation have been used to create a Center Without Walls for medical research, which links together multidisciplinary scientific programs and expertise across the country -- including MS specialists from Yale, Harvard, Johns Hopkins, UCSF, Oregon Health and Sciences and USC -- to advance the understanding of the cause of MS, develop new treatments and, of course, find a cure. The resulting collaborations have contributed to the introduction of eight new drugs to treat MS over the past two decades.

The charity spearheads an Orange Campaign for the month of May (similar to pink for Breast Cancer Awareness Month) as well as a Walk to Erase MS where people can bid on a 30-minute to 1-hour walk where they get to talk with their favorite celebrity. And if all that hasn't kept Davis -- a mother of five, including 8-year-old twins, also designs her Peace and Love jewelry collection, with a portion of the proceeds going directly to her foundation. Her friend, Lynn Palmer has been beside her every step of the way.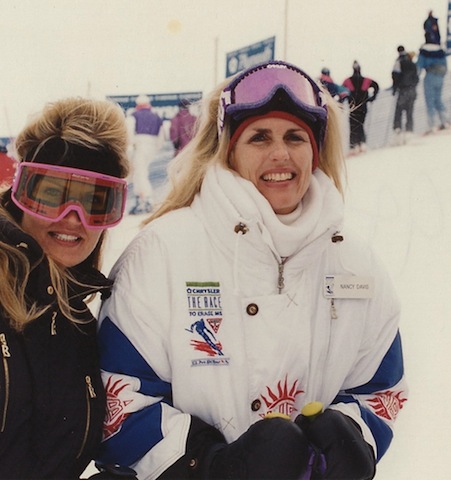 I am also so grateful to be surrounded by the most supportive and loving friend, Lynn Palmer, who has been by my side since the day I was diagnosed and has chaired our auction for the last 20 years. With that sort of incredible support from so many generous and caring friends, I am so thrilled and excited to celebrate the 20th anniversary of the Race to Erase MS this year and all the progress that has been made over these two decades. The entire landscape of MS had changed for that person being diagnosed today. Hopelessness has been replaced by hopefulness in light of the fact that there will soon be nine drugs with FDA approval and so many amazing therapies coming through the pipeline. And, we are so happy this year to honor Sharon and Jack Osbourne who really embody the spirit of the strongest warriors in the battle to erase MS. -- Nancy Davis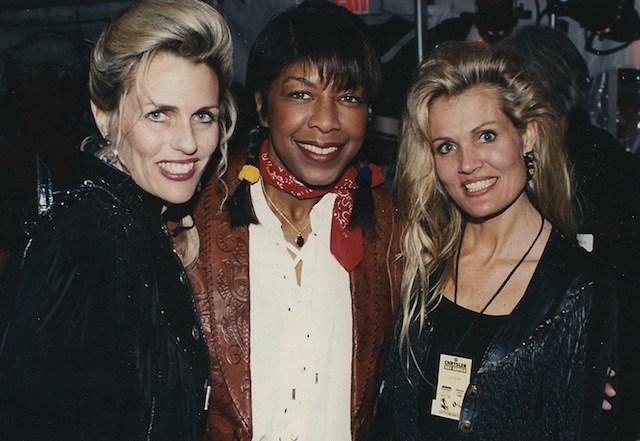 Each year the Race to Erase gala in Los Angeles is jam packed with celebrities and supporters but beyond the allure of the rich and famous -- not to mention the hottest gift bag in town -- the event is doing exactly what it was intended to do; raise money, and lots of it. Last year's event themed "Glam Rock to Erase MS" raised $1.8 million to benefit the Davis' foundation for MS and its Center Without Walls. In addition to the money raised last year, the Foundation has raised over $24 million dollars in contributions since 1999 and has funded MS research grants and programs totaling $18 million dollars plus.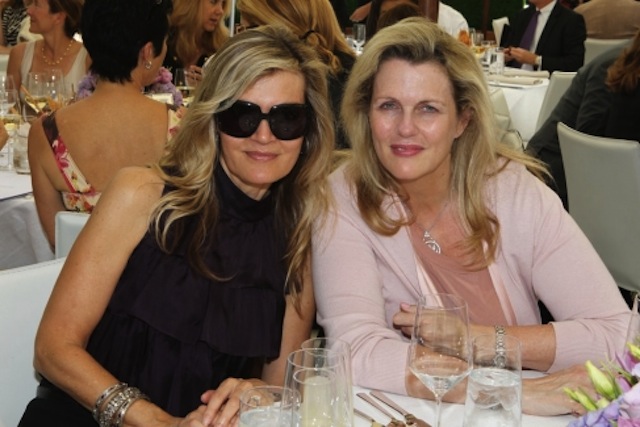 For over a decade, fashion icon Tommy Hilfiger, offered his support by putting on an dynamic runway fashion show, which helped make the event even more exciting and special. Last year music legend, Stevie Wonder, surprised the crowd with a rousing performance. Davis and Palmer have an impressive list of A-list friends. When asked about their celebrity status, they proclaimed that they were fortunate to know these people but first and foremost, they were their friends and friends ask each other for their support.